Pravin Visakan: Ending LGBTQ discrimination begins with more inclusive education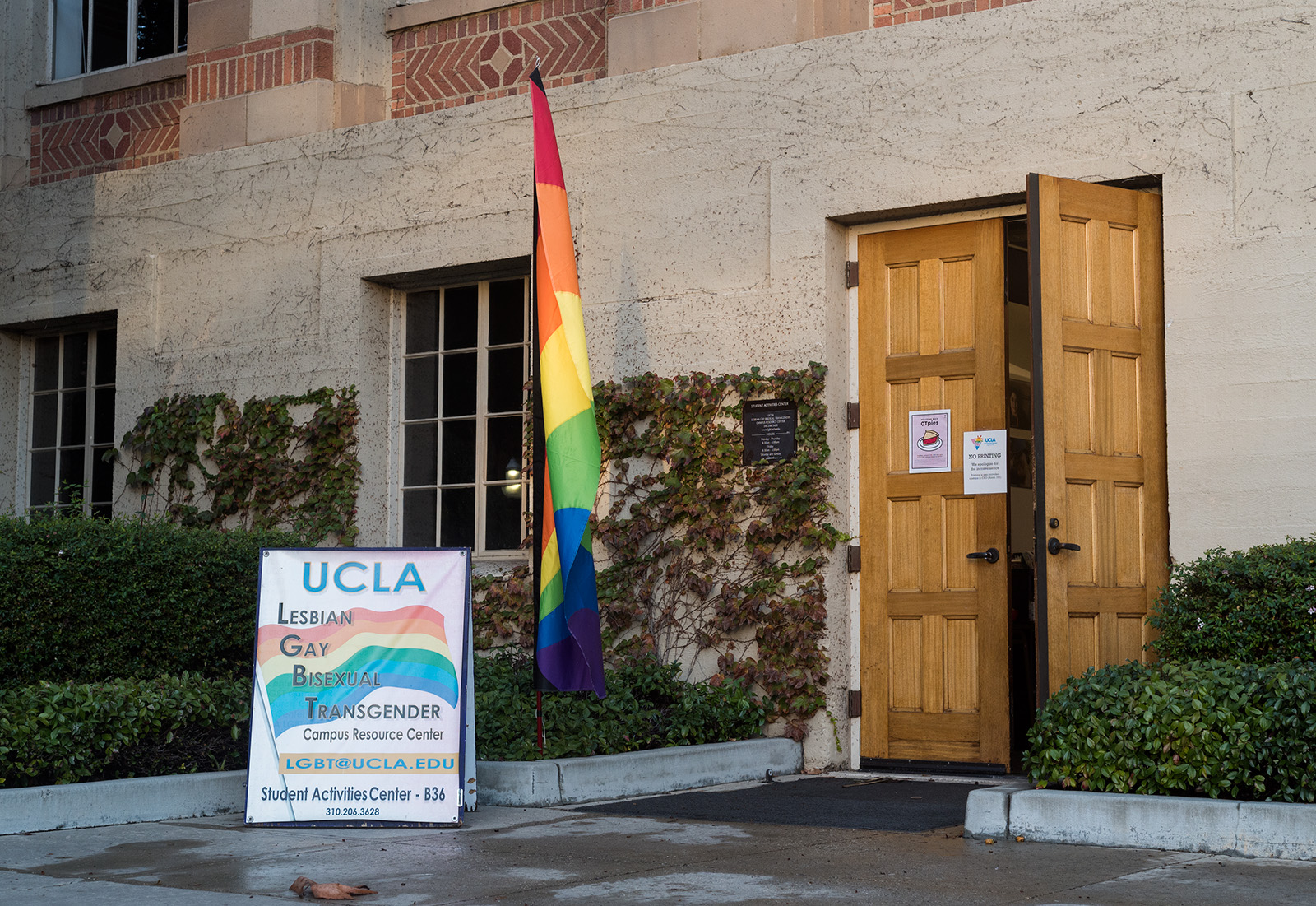 California's Instructional Quality Commission, an advisory group to the Board of Education, approved a new set of educational materials that are more inclusive of the history of LGBTQ people. The state needs to ensure these materials are actually utilized by the local districts. (Daily Bruin file photo)
Being queer in California isn't exactly sunshine and rainbows. Lesbian, gay, bisexual, transgender and people of all sexual orientations and genders still face discrimination and harassment in their daily lives.
Much of that adversity is experienced in elementary, middle and high schools. The correlation between high rates of bullying and queerness is longstanding. A report by Research Triangle Institute International, a research firm in North Carolina, analyzed 20 years of data and found that LGBTQ students had a two to three more times greater chance of facing physical assault or threats.
California has taken some steps to address the stigma surrounding LGBTQ people. In 2011, the state government passed the Fair, Accurate, Inclusive, and Respectful Education Act, which required state instructional materials to cover more LGBTQ history.
In 2016, the State Board of Education adopted a framework that laid out inclusive standards for new textbooks and educational materials, prompting the state to adopt materials that include LGBTQ history. And last month, the Instructional Quality Commission, an advisory group to the state's Board of Education, approved the new sets of textbooks and materials written to fulfill the new requirements. The board is expected to approve them in November.
While many of the issues advocacy groups raised about including LGBTQ history in educational materials were addressed by IQC during the approval process, a few points of contention remain. These include problematic depictions of Native American two-spirits, or Native Americans who adopt traditional characteristics of both men and women, and little to no representation of families with queer parents. Both of these add historical context to students' understanding of LGBTQ people and expose students to family models they may not have experienced at home.
Officials should heed advocacy groups' remaining points and remain willing to dish out requirements for edits in future material. And as the state gets ready to implement these changes, it needs to create financial incentives for school districts to adopt them. This is because the adoption of new materials is likely to put districts under financial burden, given the increasingly unreliable funding for lower education.
In the big picture, LGBTQ Californians might not seem to have it all that bad. The state, after some back-and-forth, legalized same-sex marriage two years before the country as a whole did. More recently, a bill requiring the state to recognize nonbinary persons as nonbinary was signed into law. These progressive steps are especially important at a time when the rights of LGBTQ people continue to be in jeopardy at the national level, such as high-profile cases of states preventing transgender students from using bathrooms of their identified gender.
However, a closer look at the experiences of LGBTQ people reveals that bullying and hardship is still present and prevalent. The RTI International's report looked at rates of LGBTQ victimization over time – it found that they have not decreased since the 1990s. A 2015 survey conducted by the Gay, Lesbian, and Straight Education Network found that a majority of such students "regularly heard anti-LGBTQ remarks," with nearly half reporting such discrimination in schools.
A 2016 report from GLSEN found that including such content in history classes resulted in fewer incidents of LGBTQ-related victimization of students. Omitting or downplaying historical contributions by LGBTQ people could limit the material's effectiveness in reducing bullying at lower-education schools.
California seems to understand this, given its move to include LGBTQ history in educational materials. But the state still has work to do. The framework chosen by the Board of Education isn't a comprehensive plan for adoption. Rather, it only covers requirements for new instructional materials. Local agencies determine the actual schedule for adopting those materials. This means local school districts may use their own discretion to take on the new books and incorporate LGBTQ content into lessons. Moreover, that also means it could take a while for districts to adopt the content, especially in areas that oppose the new material.
If California means to limit bullying across the state, it needs to ensure the changed measures are adopted across the board by providing funding for local bodies that change over to the new materials. The additional funds would likely alleviate the burden the move would cost.
And it's not as though state government has shied away from promoting curriculum changes using funding before. When adopting the Common Core educational standards, the state distributed funds on the condition that the districts receiving the funding create and adopt a plan to implement the standards. The state could set up a similar program for the new LGBTQ requirements to give local bodies more of a reason to adopt the materials.
These programs would, of course, consume taxpayer money. But the state already commits resources to enforcing laws and establishing programs, such as gay-straight alliances, in an effort to protect these students from discrimination. Funding incentives would serve the same goals and would be a worthwhile investment for the state.
The change to more inclusive standards serves as more than just a way to improve the raw statistics. Queer people make up a a distinct part of California, with a rich identity and history. Understanding their struggles and accomplishments is vital to appreciating California's history. Acquiring that knowledge will inform the decisions and conduct of students well after their time in high school ends, and thereby help alleviate some of the difficulty faced by queer students.
Maybe that would help make a state famous for its sunshine a little less dark for LGBTQ individuals.