Bill ensures nonresident students held to higher academic qualifications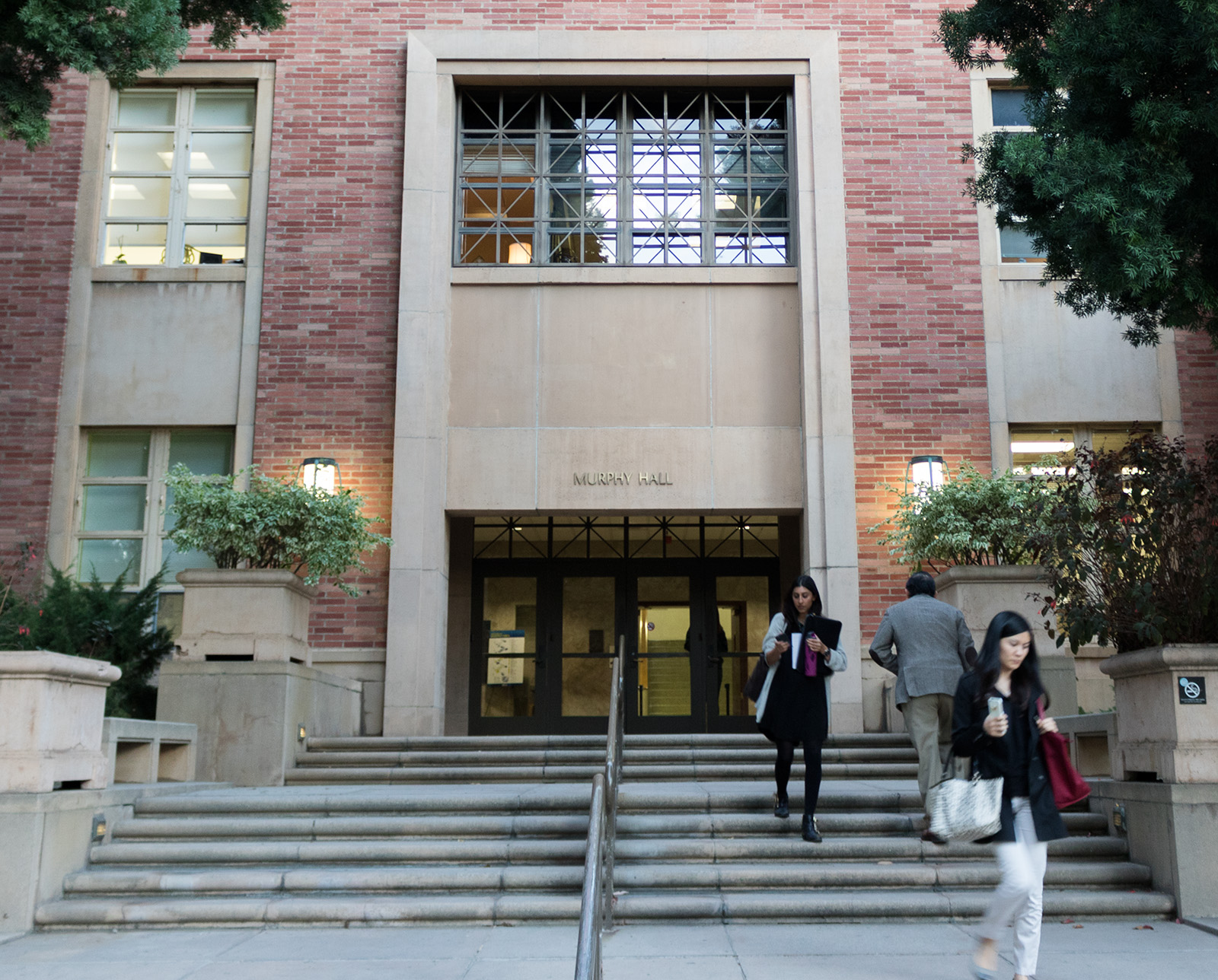 Last week, Gov. Brown signed a bill into law requiring out-of-state undergraduate students to have greater academic qualifications than in-state undergraduate students in order to be admitted. (Daily Bruin file photo)
Gov. Jerry Brown signed a bill into law last week that modified the state's education code to ensure that out-of-state undergraduate students accepted to the University of California have greater academic qualifications than in-state undergraduate students.
Assembly Bill 1674 goes into effect on July 1, 2018 and requires the UC to submit an annual report to the state legislature detailing the academic qualifications of admitted resident and nonresident undergraduate students. The law also includes a provision that future UC policies regarding nonresident undergraduate admission comply with the law.
UC Office of the President spokesperson Claire Doan said the UC did not take a position on the bill and added the UC's admission policy and reporting plans are already aligned with the law's provisions.
The UC Board of Regents voted in May to limit the percentage of nonresident students to 18 percent at five UC campuses. UC campuses where nonresident enrollment exceeds 18 percent, including UCLA, UC Berkeley, UC Irvine and UC San Diego, capped enrollment at their 2017-2018 levels.
The student qualifications the law looks into include mean and median scores on academic indicators such as standardized tests. The bill, authored by Assemblyman Tim Grayson, states the UC denied admission to around 4,300 resident applicants in the last ten years with scores equal to or higher than the median scores of admitted nonresidents.
The California State Auditor released a report in 2016 that found resident enrollment has increased by 10 percent even though there has been a 52 percent increase in resident applicants over the last 10 years. In comparison, nonresident enrollment increased by 432 percent over the last ten years.
Several out of state students said they think this bill is unfair toward out-of-state students.
Kayla He, undergraduate student government general representative 2, said she thinks the law does not necessarily guarantee a better education for in-state students.
"The UC has this idea it's supposed to serve California residents because they pay taxes. … but out of state students pay so much more tuition than they do," she said.
She added the law may make current nonresident students feel like they do not belong in the UC.
"They're trying to say (with this law) that before, the standard was not rigorous enough," she said, "That's problematic in every single way."
Kirsten Bermudo, a second-year undeclared student from Florida, said she thinks it is unfair for out-of-state students to have higher admission standards.
"It's already extremely hard for out-of-state students to get into UCs," she said. "We already have to compensate in terms of out-of-state tuition, so I don't understand why that compensation has to go into who we are as students as well."