Around the League: Women's volleyball sees upsets, men's water polo rankings stay static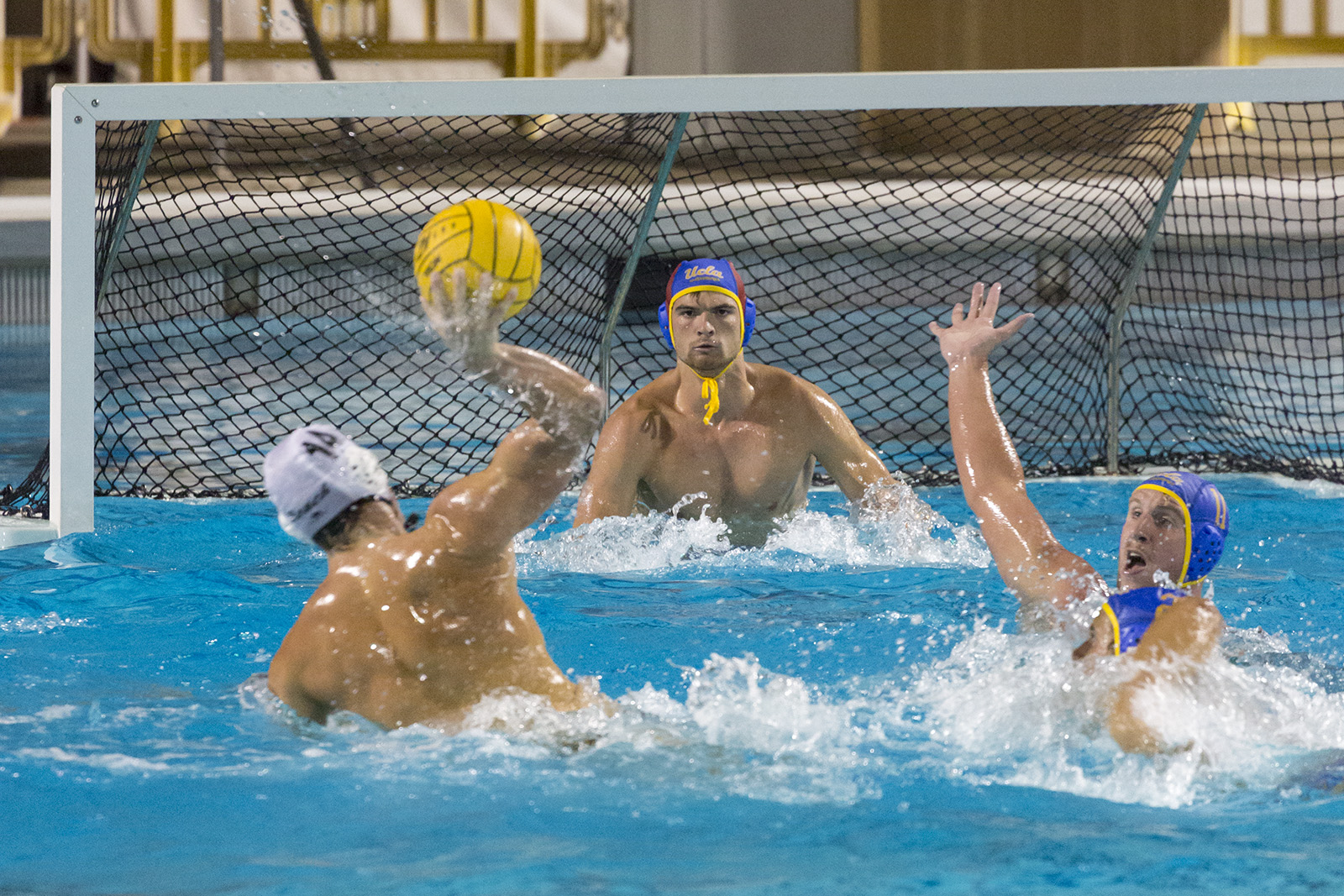 There were no changes to the top five spots in the men's water polo rankings. No. 1 USC continues to lead the Pac-12 and will take on No.
6 UC Irvine this weekend. (Kathy Chen/Daily Bruin)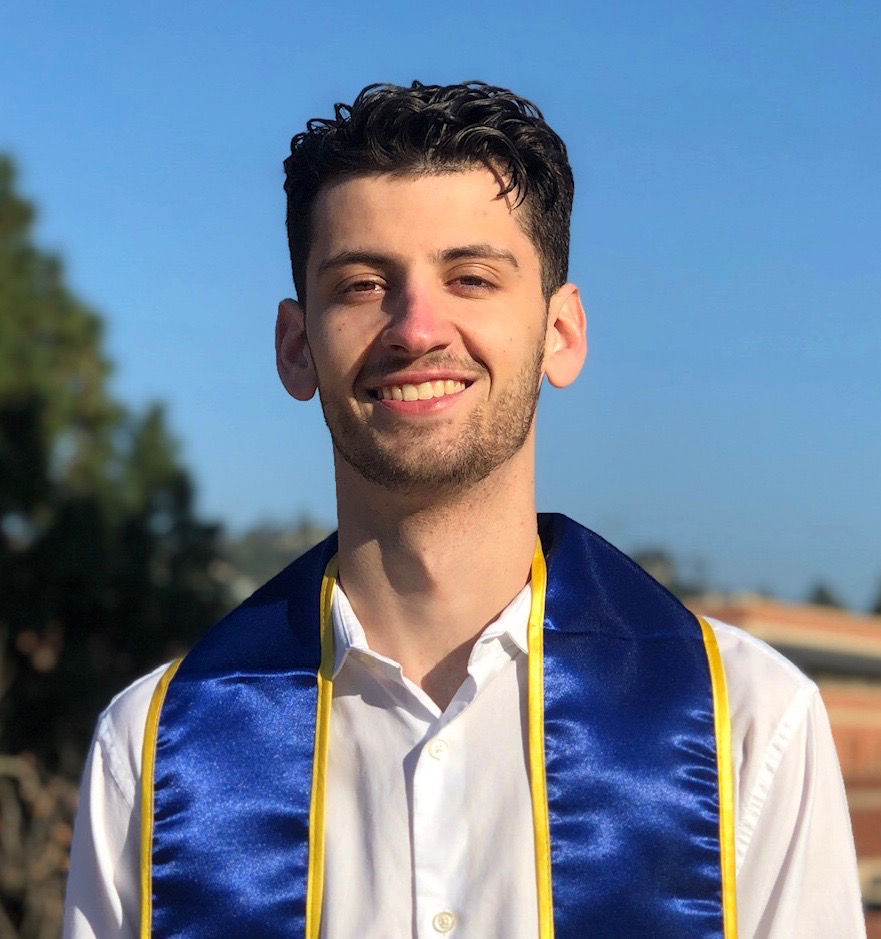 As the Bruins continue battling it out with other teams in the Pac-12, a lot has been going on outside Westwood in the rest of the league. Take a look at what's been happening around the Pac-12 with women's volleyball, men's water polo, women's soccer and men's soccer.
Women's volleyball
Kelsey Angus, Assistant Sports editor
It has been a season of upsets for Pac-12 women's volleyball, and last week was no different.
Oregon State (13-7, 3-5 Pac-12) took down No. 14 Washington (15-4, 5-3) on Friday for the first time since 2001.
Outside hitter Mary-Kate Marshall led the charge for the Beavers with a season-high 25 kills in the five-set win, good for her second Pac-12 Offensive Player of the Week accolade this season. Outside hitter Maddie Goings added 19 kills and tied with libero Grace Massey to lead the team with 21 digs each. Oregon State overcame a 2-1 deficit to complete the upset in five sets.
The Beavers swept the Pac-12 Player of the Week awards, with Massey and Goings picking up the defensive and freshman accolades, respectively.
Six Pac-12 teams are ranked in the top 25 this week, with Stanford leading the conference at the No. 2 spot.
Men's water polo
Ryan Smith, Assistant Sports editor
The top four teams in men's water polo went undefeated for a second straight week.

No. 1 USC (18-1, 1-0 Mountain Pacific Sports Federation) has been off since Oct. 8 and will return to the pool Saturday for a matchup with No. 6 UC Irvine (10-6, 1-1).
No. 2 UCLA went 2-0 this past weekend after taking down then-No. 17 Cal Baptist 20-9, followed by then-No. 7 Long Beach State 8-6.
No. 3 California (15-1) blew out then-No. 16 San Jose State on Sunday and will visit Spieker Aquatics Center this Saturday for a match with UCLA
UCLA handed Cal its only loss of the season at the MPSF Invitational final in September.
No. 4 Stanford (9-3, 0-1) also stayed hot, beating a top-10 team for the second straight week after knocking off No. 5 Pacific the week prior.
Stanford continued its winning ways with victory over then-No. 8 Santa Barbara at home Saturday.
In the new rankings released Wednesday, the top five teams in the country remained in the same spots.
Women's soccer
Melissa Zhang, Assistant Sports editor
The four California schools continue to dominate the Pac-12 standings.
No. 1 Stanford remains at the top of the pack after taking down Washington 1-0 on Friday. Cardinal forward Kyra Carusa toed the ball past the Husky goalkeeper off a cross in the 86th minute, and Cardinal goalkeeper Lauren Rood logged her sixth shutout this season.
UCLA and USC have the same conference record of 5-0-1, and fall in at the second and third slots respectively in the league.
The Bears are on a three-game winning streak with three consecutive shutouts, and take on the Oregon schools for their final home games of the regular season. Cal most recently toppled Washington State 2-0 on Saturday.
Oregon has only earned one win out of eight conference matches since they entered Pac-12 play this season. It took down Arizona State last Friday 3-0 and is hoping to use that momentum when it faces Stanford and California this week.
Utah comes in at the bottom of the Pac-12, with the Utes yet to win a conference game.
The Cardinal and the Bruins continue to claim the top two overall spots in the United Soccer Coaches rankings.
Men's soccer
Nicholas Yekikian, Assistant Sports editor
No. 6 Stanford (10-2-1, 4-0-1 Pac-12) and Washington (9-4-1, 2-2-1) ended their matchup in a 1-1 draw Oct. 12. Stanford remains undefeated in the Pac-12 after beating Oregon State (4-9-0, 1-4-0) 1-0 on Sunday.
The Beavers have suffered in conference play after losing four of their five Pac-12 games so far this season. Their only victory comes against the worst team in conference – San Diego State (4-9-0, 0-5-0).
The Aztecs recently fell to the Bruins in a 2-1 overtime loss. The last-minute goal SDSU scored was the first one the team had mustered in 535 minutes of play.
San Diego State has not won a game in over three weeks and is the only team in the Pac-12 without a conference win. They have also been outscored 13-1 in their last five matches.
The first round of conference play is over, and all five Pac-12 men's soccer squads will play two nonconference games before resuming conference play.