Q&A: Jerry Kang talks importance of having freedom of speech on campus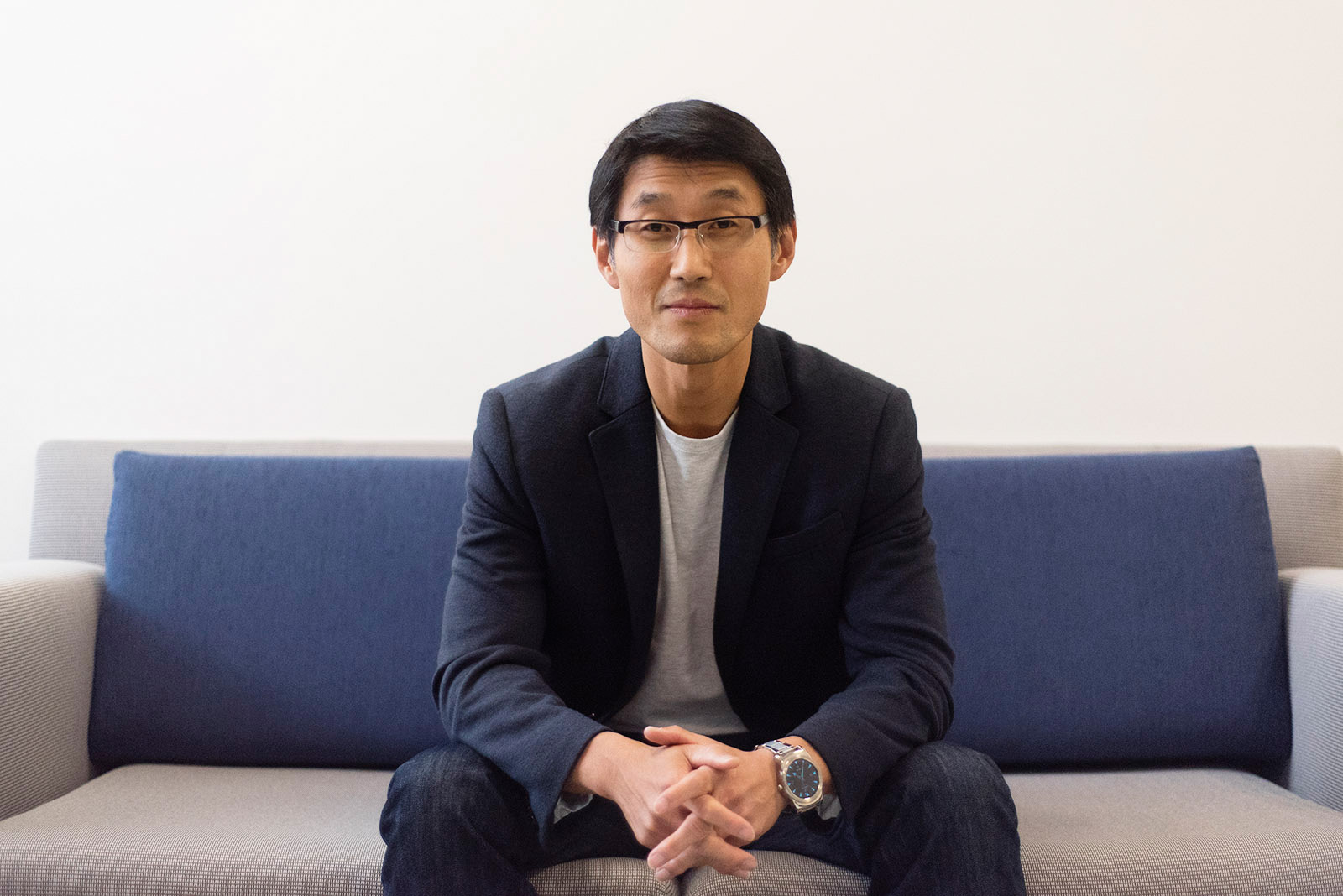 Vice Chancellor of Equity, Diversity and Inclusion Jerry Kang said he thinks free speech entails allowing differing opinions to be heard, rather than limiting offensive speech. (Daily Bruin file photo)
The Office of Equity, Diversity and Inclusion kicked off Free Speech 101: UCLA's Week on Freedom of Speech this week with events examining the specifics of free speech and the importance of freedom of expression. The Daily Bruin's Ryan Leou sat down with Vice Chancellor of Equity, Diversity and Inclusion Jerry Kang to discuss the goals of the week's events and various aspects of freedom of expression on college campuses.
Daily Bruin: What are the goals of Free Speech 101 events this week?
Jerry Kang: In higher education, freedom of speech is contested terrain. Our goal with Free Speech 101 is to demonstrate that UCLA can do things better. We want to make sure we push ourselves to think what freedom of speech means – what academic freedom means – and educate and learn from each other in a way that reflects the values of a research university like UCLA.
DB: What is the role of free speech on college campuses today?
JK: Freedom of speech is a very important value and it is also a legal right. Academic freedom, which includes the freedom to inquire, is also an important intellectual value and protected legal right. We want to recognize why freedom of expression is such a valuable right and enter a conversation to demonstrate why, even though in some circumstances it might be exceedingly unpleasant, the right to free speech is nevertheless a good and important bet to make for our country and university.
Often people will say that hate speech is not free speech. Unfortunately, as a matter of doctrine, that's not correct. It is fully protected, so we first want to get the facts right about the law and the issues. One of the things we want to emphasize is that when you let a government, like UCLA or the state or federal governments, decide to suppress speech simply because it disagrees with the message, sometimes you might agree with the government and cheer it on. But often, you will disagree with that government. When it comes after you, you will want to be able to exercise that free speech right.
One of the things we have to understand as a mature, intellectual community and democracy is that you can't have free speech rights just for us and not for them. If it's easy to shut them up, it will also be true that it will be easy to shut us up. Even if you might like one government at one given time, rarely is it the case that you will like all governments at all times.
DB: UC Berkeley Chancellor Carol Christ said during the campus's Free Speech Week that she thinks "more speech … is the most important counter to hateful speech." What is the best way to address hateful speech?
JK: As I made clear in my CrossCheck post (after Charlottesville), UCLA sometimes functions as a government or sovereign; so, it cannot easily constrain speech simply because it disagrees with it. Sometimes, UCLA functions as a speaker and it can proudly proclaim its values. Often, people say if there's hate speech, you can counter it with kind or inclusive speech. But, I want to recognize that counterspeech doesn't always win and that people will say in a Pollyannish way that if you let all speech go, the truth will always prevail.
That's simply not true. Think about propaganda, think about gossip, think about fake news. The most popular message will often prevail, but the most popular message isn't always the truth – so we don't want to sugarcoat what is at issue. Words matter, and they can cause a lot of pain. Truth doesn't always win out in some competition of the fittest. We have to recognize how dangerous things can be, but it doesn't mean we should abandon our fundamental values of the freedom to inquire and express ourselves.
DB: What concerns might you have about claims that asserting the right of one party to speak can stifle the right of others to express their views?
JK: If you understand a university as an ecosystem, often times one factor will have an impact or influence on another. A university administrator will, on one hand, have to allow people to speak. Why? Even if we disagree intensely with the content of that message, acting as state actors, we can't suppress it. We also have to allow counterspeech or protest, have to allow both view and counterview, because both are expressions of speech; and indeed, we want that kind of contestation within a university.
The third part we want to guarantee is fundamental basic safety, because we have an obligation to members of our community that we can interact with each other on the merits of ideas and not through brute force, fisticuffs or violence. Sometimes, that balance requires us to invest in security, and sometimes we underestimate or overestimate the amount. It's easy to say after the fact that we didn't get it quite right. But, when we invest resources to maintain security, dollars are finite, and when dollars are finite, there's anxiety that there's an opportunity cost, that one particular event triggered means other events couldn't be funded. So, I want people to recognize the interconnectedness of these challenges and to actually recognize university administrations, like those at UCLA, are trying their best to balance these values, and any attempt to caricature one side or the other often trivializes the challenge and doesn't help solve the real problem that exists.
DB: Florida Gov. Rick Scott declared a state of emergency at the University of Florida on Monday in response to a planned speech by Richard Spencer, a white nationalist. How do the obligations of different levels of government, like state, university or federal, differ in terms of safety and free speech?
Different government entities have different obligations to their citizens at different times. Because UCLA is essentially a city-state, UCLA administration, such as the police department, feel obligated to provide fundamental safety, whenever there's controversial speech and protest of that controversial speech.
But whether a governor declares an emergency to change a funding pattern or to allow different resources to be kicked in, those questions are particular to any state in their own contexts.
At UCLA, we take security very seriously, and it's a given that we have to deliver public safety at an almost infrastructural level. After delivering that basic guarantee, then the goal is to make sure you can have both speaker and counterspeaker, speech and counterspeech, protest and counterprotest. Both function in a democratic way without one silencing the other through brute force – maybe by persuading each other, but not through brute force.
That kind of brute coercion is antithetical to the most important intellectual values we have as a university.