Jacqueline Alvarez: UCLA should offer a traditional business curriculum for undergraduates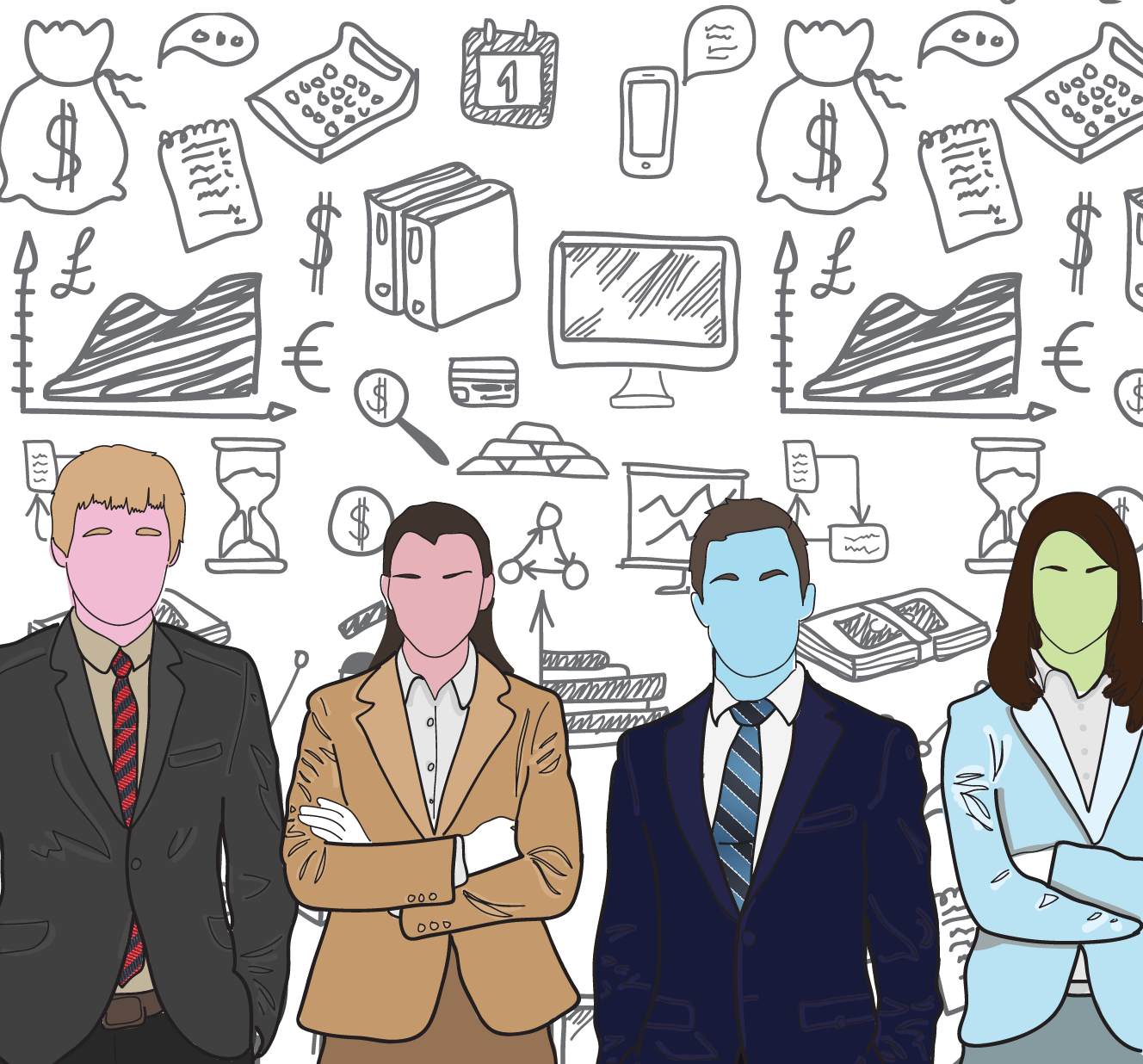 Aspiring entrepreneurs beware: Don't bother coming to UCLA as an undergraduate if you want a business degree.
UCLA boasts a world-renowned business and management school and recently secured the title of "No. 1 public university." But despite what these accolades might suggest, UCLA doesn't offer a business major. The only semblance of an undergraduate education in business is through the university's business economics major, which is an economics-centric program with a handful of management and accounting courses.
Even UCLA seems to admit this. The College of Letters and Science describes the business economics program as being strictly focused on an integrative perspective of economics that "does not replicate the traditional undergraduate business school curriculum." So much for Bruins being transformed into businesspeople.
Jokes aside, Bruins are losing out on a valuable educational opportunity because UCLA does not offer a business major. The traditional business or business administration major usually consists of a variety of courses that provide a strong emphasis on management both in for-profit and nonprofit sectors. These curricula also tend to include thorough consideration of marketing, finance, ethics and policy, and sprinkle in broad liberal arts courses in history, philosophy and the natural sciences to help students put their business understanding into perspective.
But it's not like UCLA has to bend over backward to provide a business administration program – especially given it has a renowned management school next door. Even UC Berkeley and UC Irvine offer undergraduate majors such as business administration and business informational management.
Although the business economics program at UCLA does provide students the opportunity to take some classes drawn from this traditional curriculum, the major does not appeal to many students who would like to learn about business without the intense focus on economics. The major also lacks courses that help students directly practice skills they could utilize in a business setting.
UCLA needs to expand its undergraduate business curriculum to provide students the opportunity to learn the foundations of business management. A degree in business administration would not only broaden career choices for Bruins, but also help them gain valuable, real-world skills that are essential to being competitive in today's job market.
Business administration and business management are some of the most attractive bachelor degrees to employers, according to a report from the National Association of Colleges and Employers. About 48 percent of employers reported they would hire students with business degrees, as the demand for employees with practical business skills will increase by 8 percent between 2014 and 2024.
UCLA, however, has failed to keep up with these realities.
The only way for students to take part in an applied study of business is through the sought-after and pricey graduate program at the Anderson School of Management. But a graduate program is not ideal for students who want to pursue careers in nonbusiness-specific fields, yet still want to learn about business.
Devanshi Mehta, a business economics student and founder and executive vice president of Bruin Women in Business, a campus organization that provides students with business knowledge and connects them with experts in the industry, said she thinks the current business economics curriculum does not provide students with skills that are applicable in the workforce.
"I think many of the (business economics) classes are theoretical and not industry-specific," Mehta said. "There are skills students usually learn through experience that could be taught early on in a classroom setting."
Muhammad Abdullah Wahla, a third-year business economics student, expressed similar sentiments.
"The program's strong focus on economics does not give students the exposure to other areas of business that go beyond textbook knowledge and into the real world," Wahla said.
As a result, campus groups such as Bruin Women in Business have had to fill the gap by providing resources such as career development workshops and internship opportunity sessions – resources the business economics major lacks.
At UC Berkeley, students can take courses in leadership, personal development, and corporate strategy and organization, that aim to teach students business etiquette and networking skills. UC Irvine has courses focused on teamwork and business negotiation, that cover the practical use of communication so students can be effective team players.
Clearly, offering university courses focused on practical business skills isn't a pipe dream.
UCLA should develop courses similar to those offered at UC Berkeley and UCI, as well as work closely with the Anderson School of Management to create a comprehensive program that covers both the traditional business curriculum and hands-on professional training. The university can do this by creating courses that focus on topics such as effective communication, network building, cross-national business management, public speaking and project development – topics that UCI and UC Berkeley already cover along with marketing and advertising.
Furthermore, UCLA could tap into its large alumni network to create undergraduate courses that allow students to train at firms as a way to truly prepare them for the business world, on top of bringing in alumni as guest speakers to offer their experience and expertise to students in the major.
UCLA was contacted for information regarding the absence of a business major for undergraduates, but did not immediately respond for comment.
Certainly, the university does give students the opportunity to earn a minor in entrepreneurship. However, the curriculum is simply a condensed version of the business economics major with a focus on entrepreneurship. A business administration and management major would entail a far more comprehensive curriculum that covers more than just economics and tidbits of management.
But until UCLA realizes the importance of a business administration curriculum, theoretical economics classes are all students are going to get.
Alvarez is the Alumni Director and a senior staffer in the Opinion section. She was an assistant Opinion editor in the 2017-2018 school year and previously contributed as an opinion columnist. She writes about topics such as campus life, Westwood and Los Angeles city programs.
Alvarez is the Alumni Director and a senior staffer in the Opinion section. She was an assistant Opinion editor in the 2017-2018 school year and previously contributed as an opinion columnist. She writes about topics such as campus life, Westwood and Los Angeles city programs.