Students shake off disaster worries at earthquake preparedness event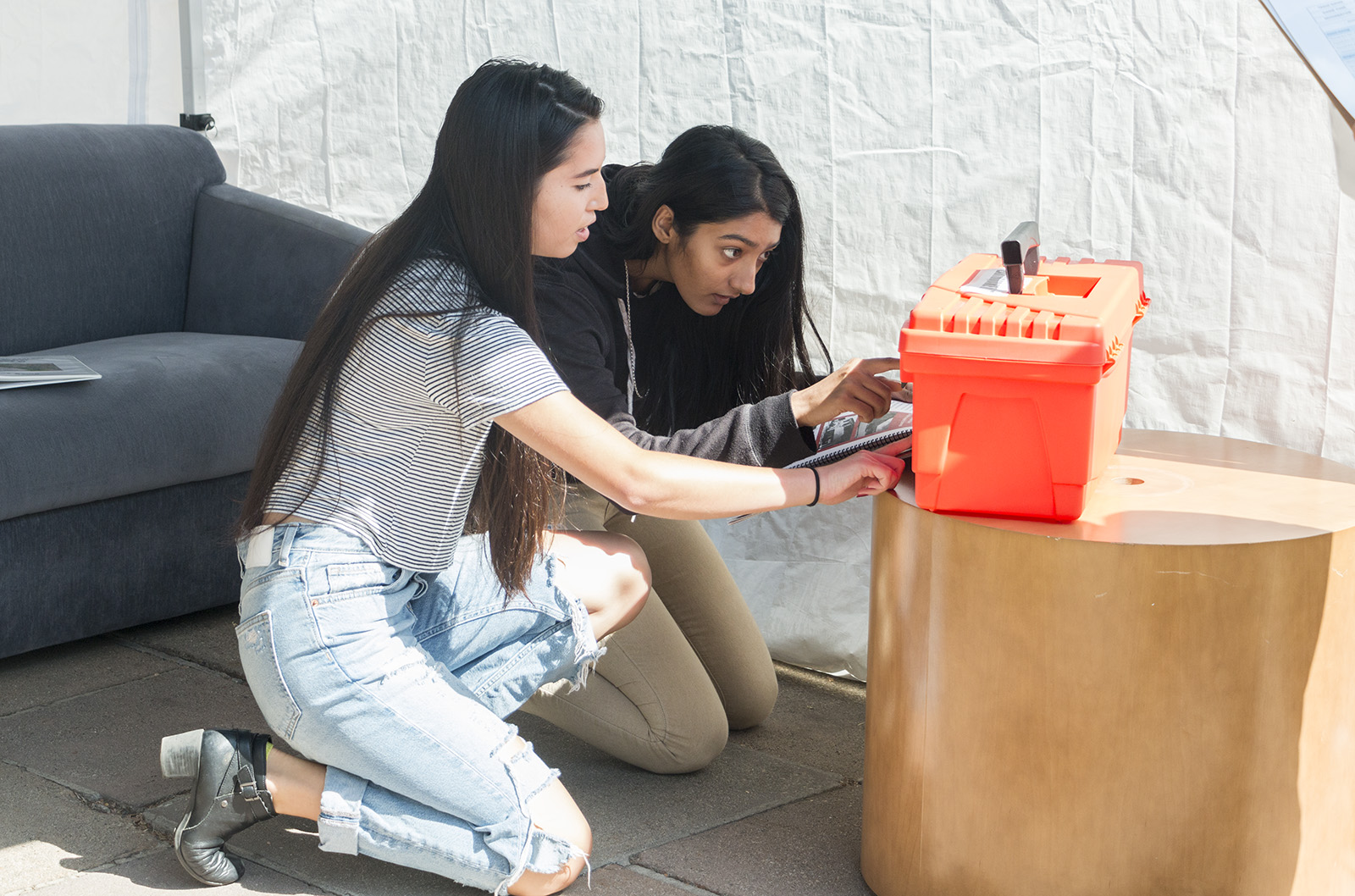 Students attended the "Escape the Quake: Bruins Escape" event at the Court of Sciences to learn about what to do when evacuating in case of an earthquake emergency. (Laura Uzes/Daily Bruin)
Students evacuated an outdoor escape room and learned what to do in the event of an earthquake at an emergency preparedness event Thursday.
Student groups and administrations, such as the undergraduate student government Facilities Commission, UCLA Residential Life and the Communication Emergency Response Team at UCLA, hosted "Escape the Quake: Bruins Safe" at the Court of Sciences.
Rob Kadota, assistant director of UCLA Residential Life, said UCLA and student organizations held the event to answer any questions students may have on what to do in the event of an earthquake.
"Being ready for any disaster is critical," he said. "It's a new school year so (we decided) to get this together to get people prepared."
Kadota added he thinks the event is well-timed because the 2017 Great California ShakeOut is happening Oct. 19 at 10:19 a.m.
The Great California ShakeOut is a statewide simulated earthquake drill in which participants learn about what they should do to evacuate in cases of earthquake-related emergencies. The event took place in areas across campus, including the David Geffen School of Medicine, Bruin Walk and residence halls last year.
Amy Shadkamyan, the emergency management specialist for UCLA's Office of Emergency Management, said the office used the event to teach students how to sign up for BruinAlert so they can receive notifications about on-campus emergencies.
Araceli Negrete, the president of CERT and a fourth-year anthropology student, said the event informed students about the training necessary to become certified in CERT. Individuals certified in CERT can be called to help first responders and other emergency personnel in cases of emergencies.
Negrete said CERT also provides free classes to train students about fire safety, earthquake preparedness, search and rescue and other topics.
"First responders can't typically get to you right away (in case of a major disaster), and it may take hours, days or weeks before they can reach people," she said. "(It's) good to know what you might need, because you never know when and how big (the earthquake) might be."