LA proposes limiting who can appeal marijuana dispensary licenses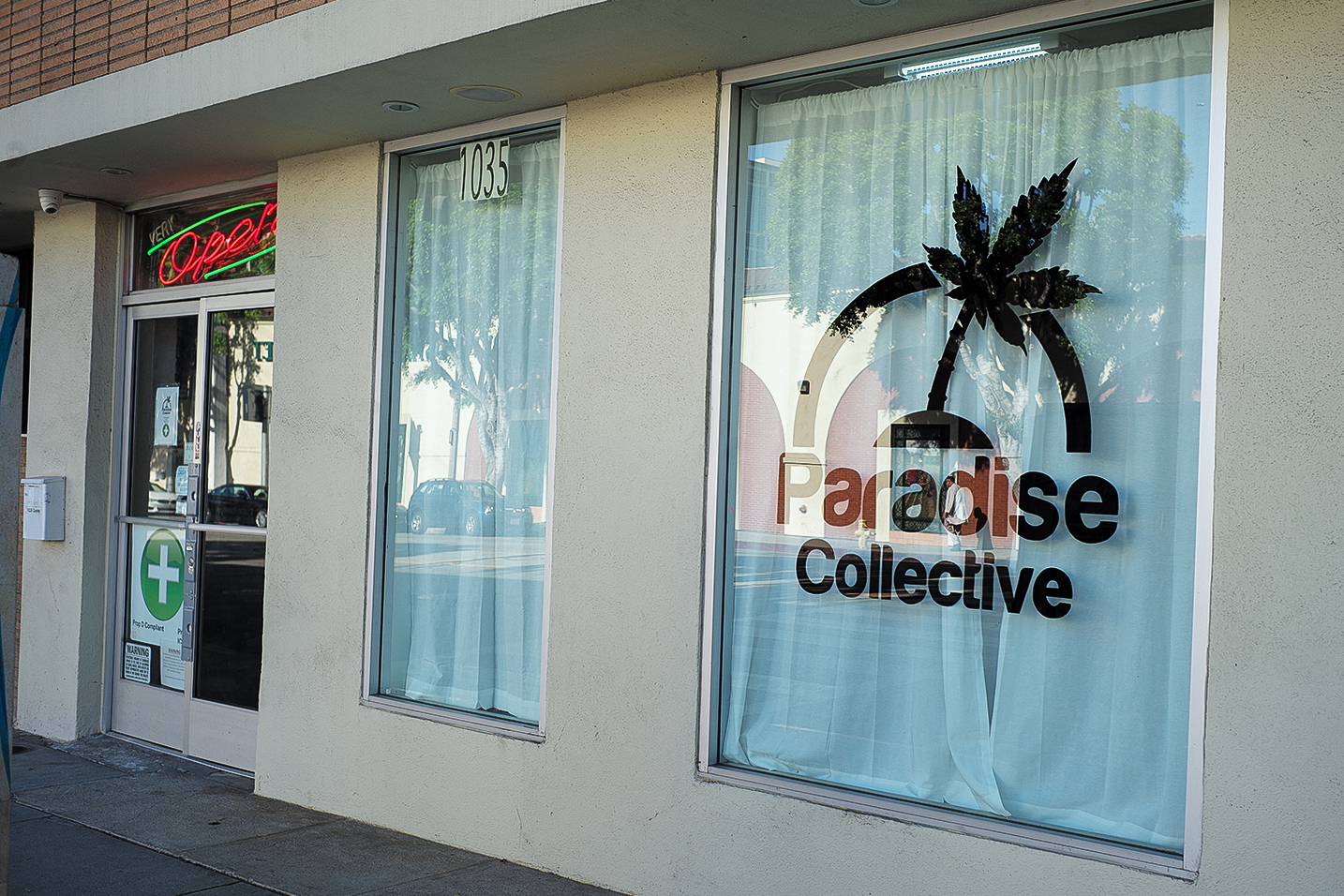 Enja Eriksen, manager at Paradise Collective, a medical marijuana dispensary in Westwood Village, said she thinks it is fair for individuals who live or work within 500 feet of a dispensary to challenge its business license. Erikesn said Paradise Collective had to reclocate to Westwood because the former location was within 1,000 feet from a day care. (Marley Maron/Daily Bruin)
The city of Los Angeles may make it more difficult for residents to challenge marijuana dispensary business licenses.
The Los Angeles City Council is considering legislation that would only allow individuals who work, live or own property within 500 feet of a marijuana dispensary business to appeal the dispensary's license. The policy may affect Westwood, which has several medicinal marijuana dispensaries, if those dispensaries choose to sell recreational marijuana once it becomes legal in January.
California voters approved Proposition 64 in November, which will allow state residents to legally buy recreational marijuana starting Jan. 1.
Enja Eriksen, manager at Paradise Collective, a medical marijuana dispensary in Westwood Village, said she thinks legal marijuana will generate a lot of tax revenue for the city.
"A lot of students are hesitant to get a medicinal license because they are afraid that it might go on their record," she said. "Recreational use will provide them with a lot more cheaper options and definitely generate a lot of revenue."
Analysis conducted by the University of California Agricultural Issues Center at UC Davis estimated that recreational marijuana sales will command about 60 percent of the state's marijuana market, which accounts for about $5 billion in annual sales in California.
Students and members of the Westwood community had mixed feelings about the city's potential legislation to challenge business licenses.
Sandy Brown, vice president of the Westwood Neighborhood Council, said she thinks a 500-foot range excludes many individuals who may not support dispensaries selling recreational marijuana.
"If a home is within 600 feet and (the residents) do not have a say in their neighborhood matters, the city is not being inclusive," Brown said.
Brown said she thinks individuals who operate businesses or live within 1,000 feet of an incoming dispensary should be notified when the business begins its operations. She added she thinks every neighborhood resident should have a say in the opening of a dispensary.
"We don't want too many marijuana dispensaries in the Village, just like we don't want to see too many movie theaters," she said.
However, Brown said she thinks property owners are free to lease their properties to whomever they like.
Aleksander Berg, a first-year business economics student, said he thinks the entire neighborhood should have a say in dispensaries' operations.
Sarah Webb, a second-year business economics student, said she thinks the 500-foot range is arbitrary and more individuals should have the opportunity to appeal marijuana dispensary licenses.
Eriksen said she thinks 500 feet is a good range for community members to challenge licenses because the law required the business to relocate when the collective was within 1,000 feet of a day care.
"Due to the relocation, we faced trouble (because) we lost patients, people did not know we had relocated, the location was too far and parking was a problem," she said.
Eriksen said she was not sure if Paradise Collective will become a recreational marijuana dispensary because recreational collectives would have to comply with additional regulations and invest more.
"If people are willing to invest the money, more collectives can pop up and it will be interesting to see what happens after Jan. 1," she said.