Westwood residents concerned over proposals for new student housing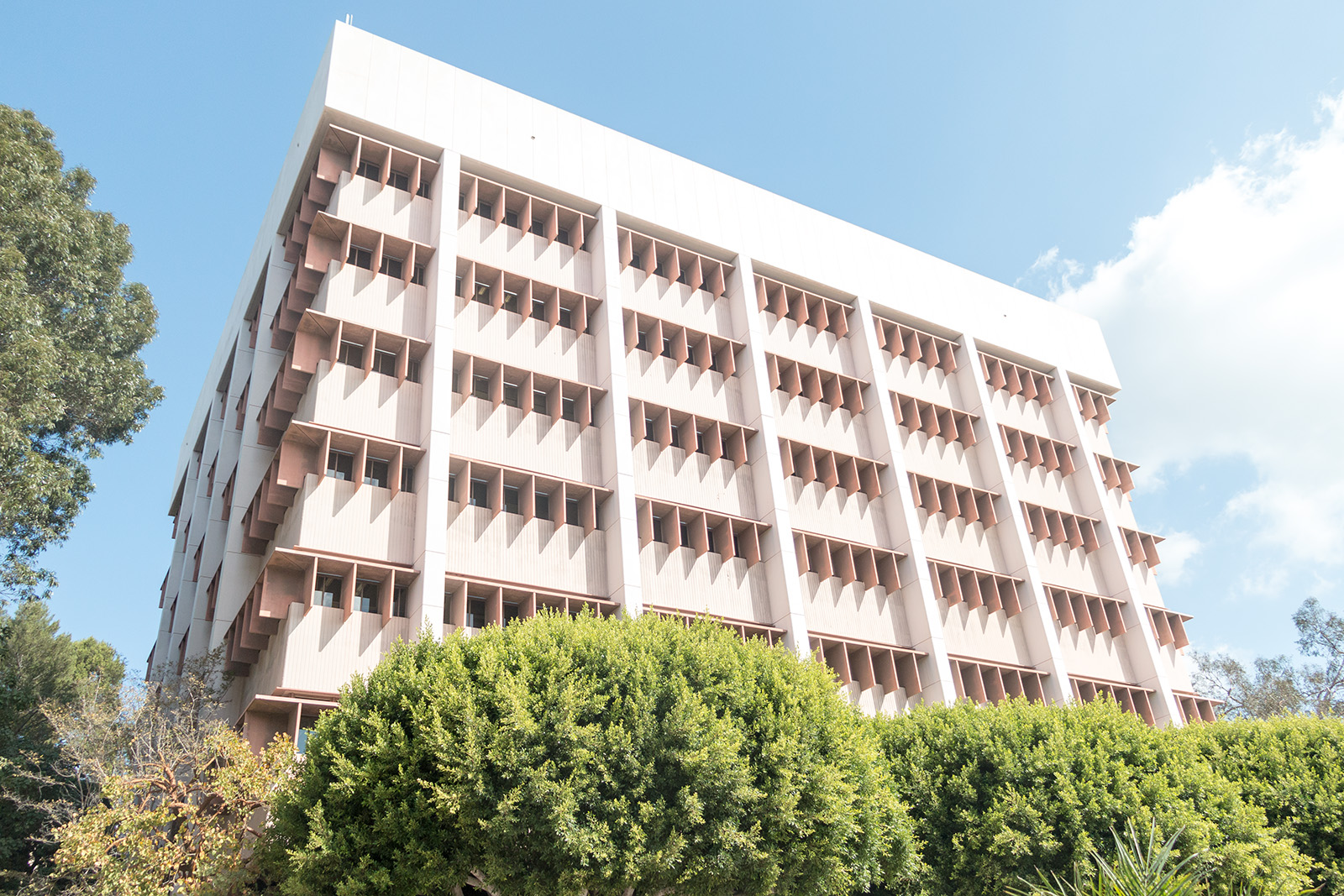 UCLA has plans to add five student housing buildings around campus and Westwood Village.
Many residents feel a proposed 20-story housing complex that will replace a UCLA Extension building on Le Conte Avenue will disrupt the aesthetic of the Village. (Laura Uzes/Daily Bruin)
Some Westwood residents said they are concerned that UCLA's plans for new student housing may negatively impact the community.
UCLA announced a proposal in May for additional student housing at five locations both on the Hill and around Westwood to accommodate increasing enrollment.
Some Westwood Village leaders said at a recent hearing they think the housing projects violate an agreement UCLA made with Westwood Village to refrain from building additional housing in the Village where it might be disruptive to residential areas.
The Regents of the University of California and the Westwood Hills Property Owners Association settled an agreement in 1978 to limit development on Lot 15, one of the sites proposed for student housing, according to UCLA's proposal.
Alvin Milder, chairman of UCLA Watch, a coalition of homeowner groups that focuses on issues that impact Westwood, said he thinks the agreement prevents the university from building housing on Lot 15.
"They did have an agreement that Lot 15 would be used for benign use only," he said.
According to UCLA's proposal, the university is permitted to amend the agreement and build housing on Lot 15 when there are substantial changes in the university that would require a modification.
Carole Magnuson, vice president of the Westwood Hills Property Owners Association, said the 1978 agreement prevented the university from building housing east of De Neve Drive. She added many residents do not oppose the university's plan, but some suggested the university could also build additional amenities in the Village, like a community garden.
"The only person I heard object to additional housing (at a recent hearing) was one landlord," she said. "Everyone else was for it, but felt that other values should be considered."
Magnuson added many residents are more concerned that the proposed buildings do not fit in with the surrounding architecture.
One of the proposed housing sites will replace a UCLA Extension building located on Le Conte Avenue with a 20-story building. UCLA will replace the current UNEX building because it is seismically deficient, according to the proposal.
Magnuson said she thinks the proposed building will not be cohesive with its surroundings. She added she thinks UCLA could take some of the rooms planned for the UNEX site to other locations to avoid building such a large structure.
"The concern about a 20-story building is that it is not compatible with its surroundings," she said. "The notion was that UCLA could design a more compatible building."
Milder added the UC's California Environmental Quality Act handbook states that campuses need to make their buildings compatible with their surroundings.
"That's also a general principle of urban planning," he said.
In the project proposal, UCLA conceded the projects may have a substantial impact on environmental issues and added it will address those potential impacts in the draft environmental impact report, which will be released later this month.
UCLA officials did not immediately reply for comment.