Recent change allows for students to use preferred names on BruinCard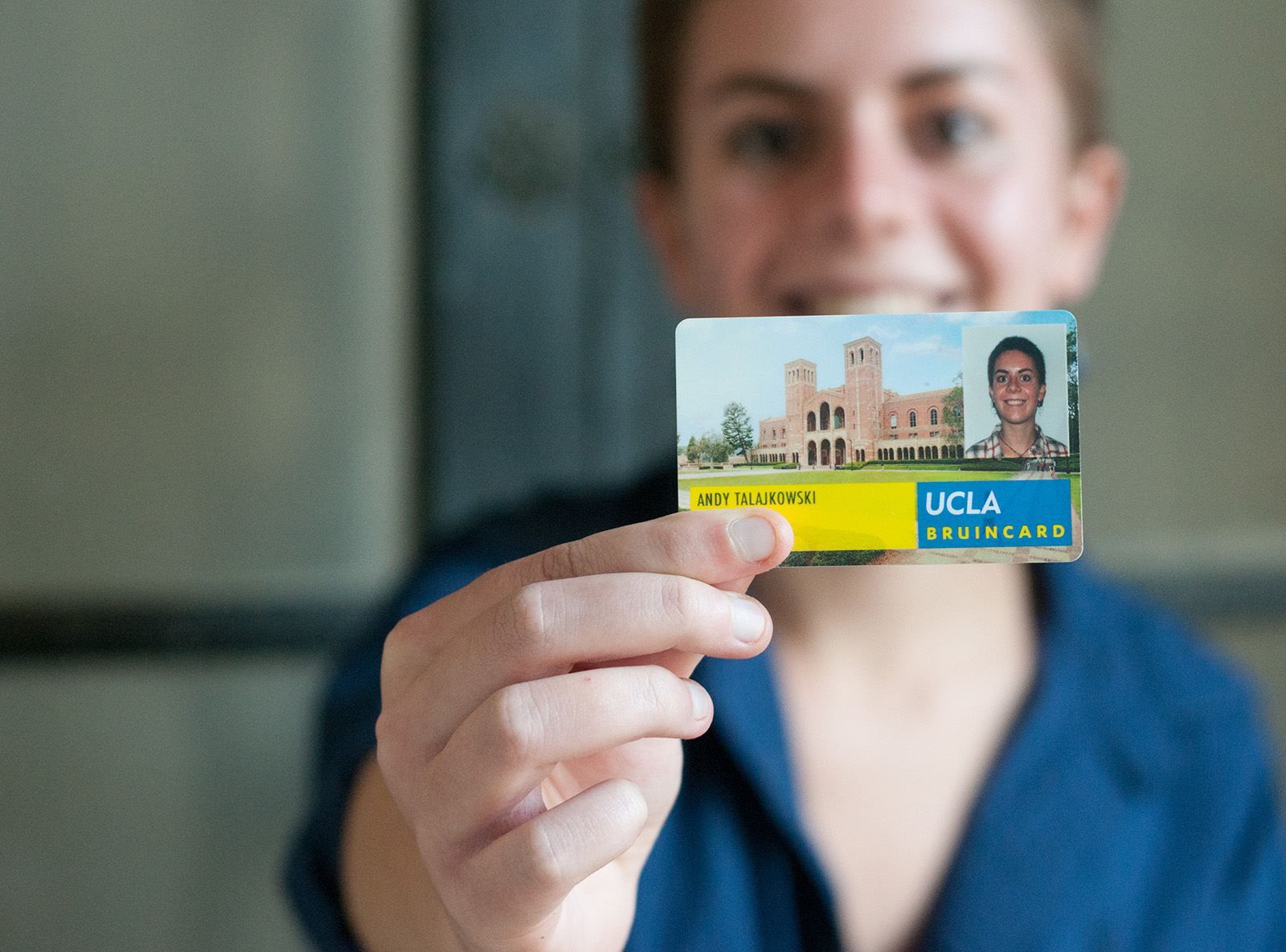 Since July, students have been able to use their preferred names on their BruinCards. The Undergraduate Students Association Council Office of the President plans to work with other campus offices to remove students' legal names altogether. (Amy Dixon/Assistant Photo editor)
Correction: The original version of this article misquoted Arielle Yael Mokhtarzadeh.
Andy Talajkowski said they feel more validated and acknowledged after changing their name on their new BruinCard.
"I think it's ridiculous how the legal name is still used as the primary identification – UCLA should cater to different student communities," Talajkowski, a third-year English student said.
Since July, students have been able to print their preferred names on their BruinCards, with their legal names printed on the back of the cards. The Undergraduate Students Association Council Office of the President plans to work with other campus offices to remove students' legal names from the BruinCard altogether, said USAC President Arielle Yael Mokhtarzadeh.
Mokhtarzadeh said her office plans to meet with UCPD officials in November to discuss how they can make the students' University ID number the primary form of identification.
"I think (UCPD) recognizes the need for it, and they are open to conversation," she said.
New students were able to have their preferred names printed on their BruinCards during orientations in the summer, Mokhtarzadeh added.
Returning students can update their BruinCards by registering their preferred name through MyUCLA and paying a $5 fee for a replacement card.
Talajkowski said they think the process of registering for a new BruinCard was straightforward. They added they think UCLA has made progress on being inclusive of individuals' name preferences.
Students can also use their preferred name on certain student records, such as class rosters and unofficial transcripts, if approved by the Registrar's Office.
Mokhtarzadeh said Transgender UCLA Pride, or TransUP, had been advocating for this change in BruinCard policy for some time.
"This is an issue faced by many transgender and international students on campus and it is challenging for them because they have names that they take at UCLA that are separate from their legal names," Mokhtarzadeh said. "For some students, having preferred names on the front of the card and legal names on the back of the card can come to serve as a physical manifestation and reminder of their constant outing."
Maria Neptune, a third-year computer science student and co-director of Transgender UCLA Pride, said the group had worked to push for the policy change since winter 2017. She added that the UCLA Lesbian Gay Bisexual Transgender Campus Resource Center had been working on it for even longer.
Some students who have a preferred name different from their legal name said they will not change their names on their BruinCards.
Wendy Liu, second-year physiological science student and an international student who uses a preferred name different from her legal name with her friends, said she does not plan to update her name on her BruinCard.
"The BruinCard is an important ID and the official name should be printed on the front for all identification purposes," she said. "I added my preferred name to MyUCLA, but that is the only official record with my preferred name in addition to my legal name."
Chatterjee is an Opinion columnist.
Chatterjee is an Opinion columnist.