UCLA alumni launch online platform for sharing Filipino experiences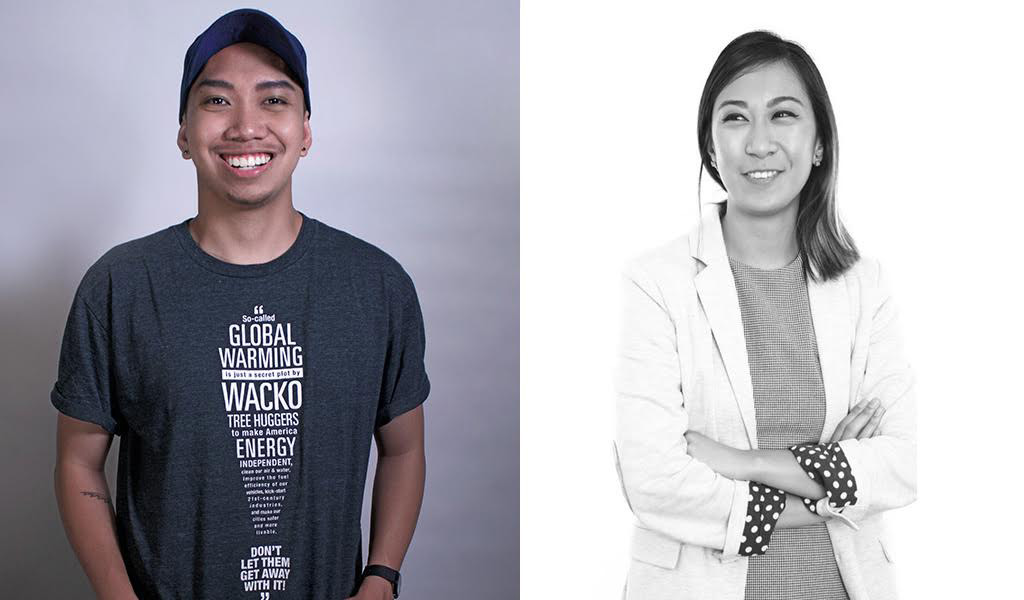 UCLA alumni Conrad Contreras and Mallory Valenzuela launched Kubo to increase Filipino-American representation in the media. (Courtesy of Conrad Contreras and Mallory Valenzuela)
Conrad Contreras and Mallory Valenzuela named their online forum aimed at connecting Filipino-Americans after Bahay Kubo, a communal stilt house signifying community in Filipino culture.
Contreras and Valenzuela, who graduated from UCLA in 2015 and 2013, respectively, launched wearekubo.com, an online content engine, in August. The website provides a space for Filipino-American millennials to share their experiences on identity, family, school life and other topics, Valenzuela said.
Kubo's writers touch on subjects such as deciding whether to attend graduate school, living as an undocumented individual and Filipino-Americans gaining prominence in fields such as the arts and technology. Anyone can contribute to the site and share their thoughts on the Filipino-American experience, Valenzuela said.
"We want Kubo to be (Filipino-Americans') home within the digital sphere," she said. "It really is tying back to this idea of finding our community online."
Contreras and Valenzuela, both Filipino-Americans, said they created the platform because they think Filipino culture is underrepresented in American media.
"I always wanted Filipinos out there (in the media). I think we have so much potential," Contreras said. "I want them to be able to write and use (this) platform."
Valenzuela and Contreras met at UCLA in Samahang Pilipino, a Filipino student group. They said they wanted to bring the community outreach work they did as part of Samahang to a broader online audience.
"I was missing that fulfillment (from) directly working with my community," Contreras said. "I was missing that connection for being able to help specific communities."
Valenzuela said creating Kubo was originally difficult because neither of them had any background in online entrepreneurship.
"I think the hardest part was doubting my own credentials," she added. "(I thought,) 'Why do I feel like I am the person to start something like this?'"
However, Valenzuela said she gained more confidence as she began the monthslong planning process and was motivated by her and Contreras' goal to shed light on experiences specific to Filipino-Americans.
"It was also this idea about knowing that you don't have to have everything perfect or planned out," she said. "You just have to start somewhere."
Valenzuela said Kubo has gained a steady following since it launched, and readers have reached out to them saying they appreciate the platform for highlighting the Filipino-American experience.
She added organizations like Planned Parenthood, a nonprofit organization that provides reproductive healthcare, have shared their articles online. One of their articles, about an undocumented Filipino-American's struggles, has amassed more than 2,000 views, Valenzuela said.
Kubo caters to Filipino-Americans but is also a learning resource for those outside of the community, said Natalie Bagaporo, the activities coordinator for Samahang Pilipino and a fourth-year human biology and society and Asian American studies student.
Bagaporo added she thinks Kubo helps minority communities come together by giving them a platform to share their respective struggles and experiences.
"Our liberty, our oppression is tied together," Bagaporo said. "We need to be versed in each other's struggle."
Contreras said they plan on increasing their online presence by producing video content. Valenzuela added they also hope to hold events and conferences to help their community connect and network.
Bagaporo said she hopes Filipino-American students at UCLA can connect with the content shared on Kubo and find a home there.
"It's about time," she said. "(Kubo) needed to happen.