School of management debuts UCLA Anderson Review to share faculty research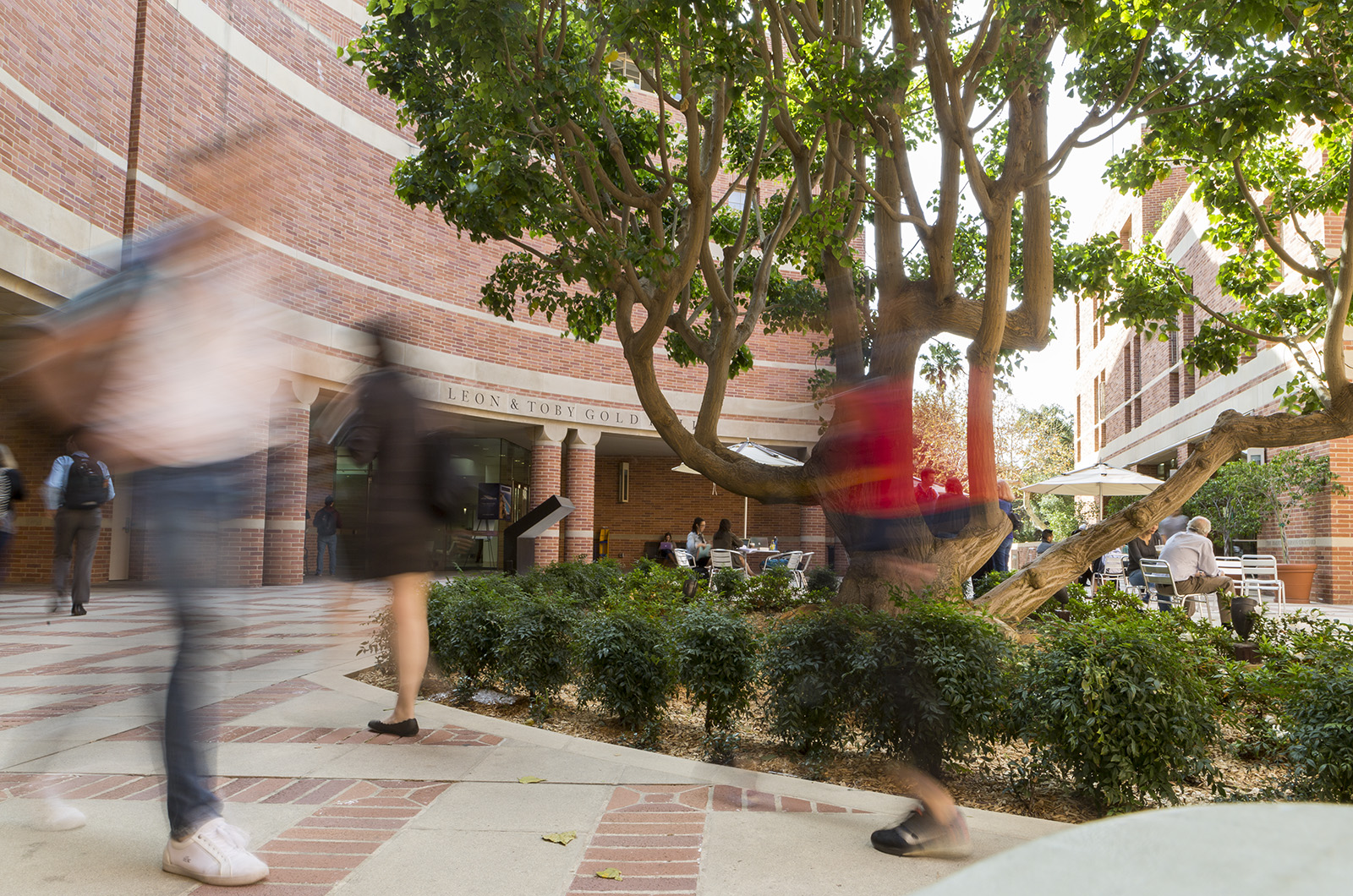 A new online journal called the UCLA Anderson Review examines a wide range of issues examined and researched by the school of management faculty, students, alumni and business professionals. (Daily Bruin file photo)
Sept. 29, 2017 12:14 a.m.
A new online journal on campus chronicles research on a wide range of business topics, including ways to encourage individuals to save for retirement and the benefits of corporate wellness programs.
The UCLA Anderson School of Management launched the UCLA Anderson Review last week to showcase the school's faculty research to a wider audience, including students, alumni and business professionals, said school of management dean Judy Olian in a press release.
The review will publicize in-depth issues examined by the management fschool faculty, said Rebecca Trounson, director of executive and brand communications at the school of management.
"The faculty of Anderson (School of Management) is doing cutting-edge research that can have an important impact and elevate national discussion on crucial issues, and so the review is a way to put spotlight on that," Trounson said.
Jeff Bailey, editor-in-chief of UCLA Anderson Review, said the review is similar to other business school publications, like the Harvard Business Review.
The first issue of Anderson Review featured faculty members' research on a variety of topics, with articles on workplace behavior and ways to make health care efficient.
"The articles of the review will not follow a specific theme, but it will focus on various issues that would appeal to a large audience," Trounson said.
Trounson added the Anderson Review is produced by school of management's Marketing and Communications team with a group of freelance writers who provide the publication's reporting and content.
"Our writers are top journalists from places like the Los Angeles Times, The New York Times and The Wall Street Journal," Trounson said. "And they are very sufficient to understand these research papers and explain them in an acceptable way for a wide audience."
Bailey said he works with faculty and writers to decide what content will be included in the review.
"I usually go on (faculty members') website to see what they have been working on," Bailey said. "Then I meet with them face-to-face for about half an hour or so to get more information on their research and what they do."
Trounson added the review plans to publish two articles every week.
"Although the first issue featured a dozen of articles, we intend to publish new articles on a rolling basis because we are an online publication," she said.
Bailey said the review may eventually have a print product and added the review will also publicize its content by sending out monthly email newsletters.
Kim is the assistant news editor for the campus politics beat. She was previously a contributor for the beat.
Kim is the assistant news editor for the campus politics beat. She was previously a contributor for the beat.