'Sanctuary state' bill expected to help UC protect its students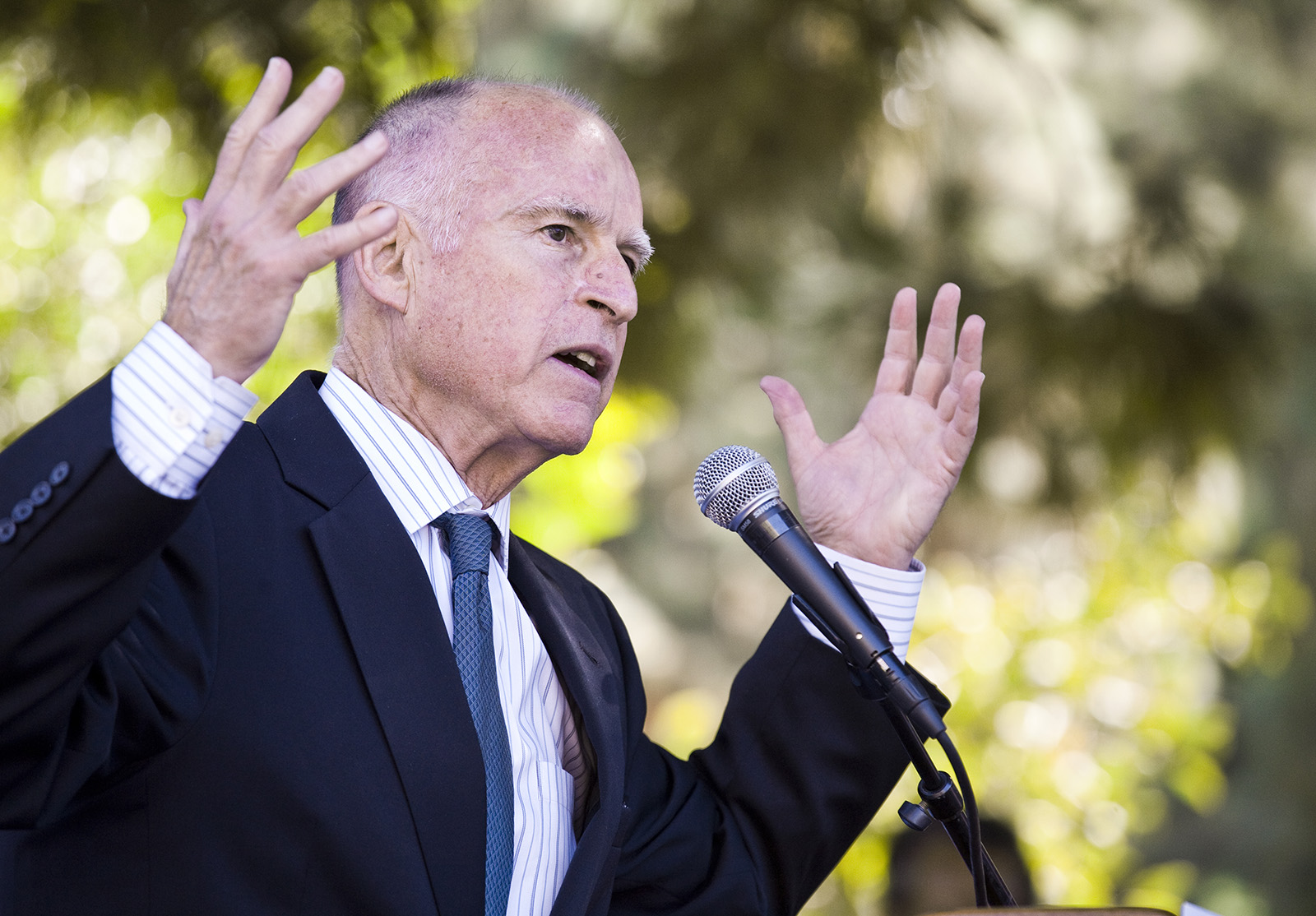 Earlier this month, California's state Senate passed the "sanctuary state" bill, which limits state and local law enforcement from sharing undocumented individuals' information with federal immigration authorities. (Daily Bruin file photo)
September 29, 2017 1:42 am
Immigration advocates on campus welcomed a new state bill that protects undocumented individuals from deportation by limiting cooperation between local law enforcement agencies and federal immigration agencies.
Senate Bill 54, unofficially known as the "sanctuary state" bill, prohibits state and local law enforcement from sharing undocumented individuals' information with federal immigration authorities. The bill, which passed earlier this month, also prevents California law enforcement from complying with U.S. Immigration and Customs Enforcement requests to hold undocumented individuals.
However, state and local prison officials can inform the federal government should an undocumented inmate who has committed violent crimes is about to be released. Examples of violent crime include human trafficking, burglary and drunken driving.
Some immigration experts on campus said they think the bill will have far-reaching consequences for local governments.
Victor Narro, a project director at the UCLA Labor Center, said the "sanctuary state" bill is significant because it makes cooperation and communication between law enforcement agencies and immigration customs more difficult.
Raul Hinojosa-Ojeda, a professor in the Chicana/o studies department, said he thinks the bill is necessary to address the federal government's firm position against undocumented individuals.
Hinojosa-Ojeda also said the bill broadens the ability of local government and local institutions to protect immigrants and to clarify the constitutionally protected rights of immigrants.
Hinojosa-Ojeda added the bill will help the University of California protect its undocumented students. For example, the bill allows UC campuses to create rules that federal immigration officers must follow to enter campus. Hinojosa-Ojeda added the UC can modify these rules to protect undocumented students under the new law.
Isadora Ruvalcaba-Trejo, a co-founder of the UCLA Undocumented Alumni Association, said she thinks the bill will help relieve undocumented students' stress over their immigration status.
"When you're an undocumented student, you can't just focus on studying for exams, taking good notes or asking the right questions during office hours. Instead, you also have to worry about what's going to happen if my family is detained or deported," she said. "Would I have to leave school or find work? What resources are available to me should my family end up in a detention center?"
Ruvalcaba-Trejo said she thinks the bill will prevent families from being split up.
"A lot of families here in California are mixed families consisting of documented and undocumented individuals," she said. "If families are broken apart, it affects the emotional health of children and their families."
Hinjosa-Ojeda said the bill in gives more freedom to local governments in deciding their initiatives. Hence, identifying these local initiatives would also be the important next step, he added.
Hinojosa-Ojeda said he thinks the bill could lead to more state policies to support undocumented individuals and better incorporate them into society.
"(The bill) is going to give a certain blanket of protection for local initiatives to thrive," he said.
Ruvalcaba-Trejo said she hopes more states and cities pass bills to protect undocumented individuals.
"I think it's important (for) states to stand up and protect their citizens and (make sure) their citizens (don't) live in fear of deportation," she said. "I think it's important for to stand up and protect their citizens and not (let) their citizens live in fear of taking their children to school or to the hospital."
Contributing reports from Sharon Zhen, Daily Bruin senior staff.