Update to Westwood Village plan may fill vacancies with new restaurants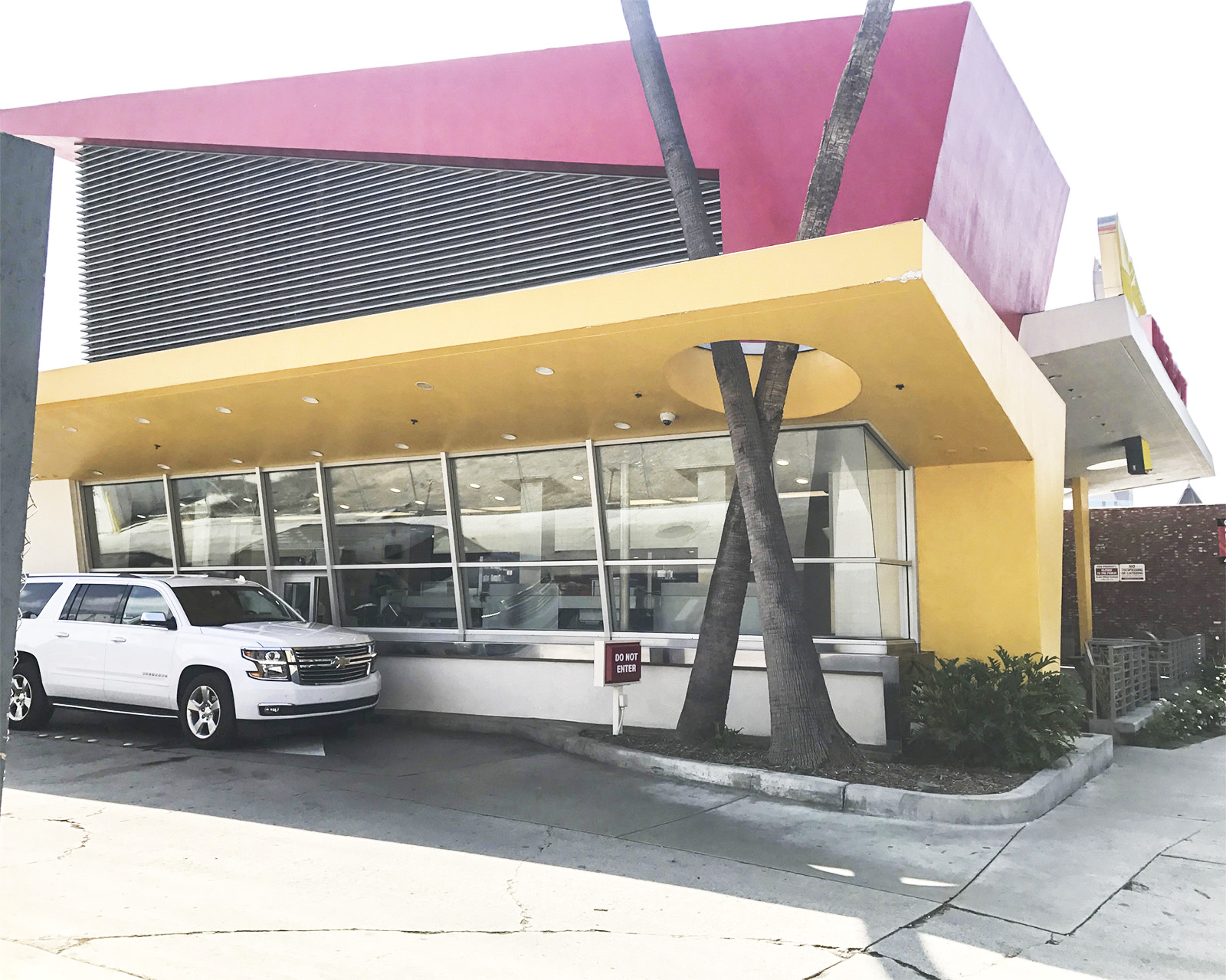 The Westwood Village Improvement Association is looking to change the definition of restaurants in the Westwood Specific Plan. Currently, businesses like 800 Degrees Neapolitan Pizzeria and In-N-Out are categorized as fast-food restaurants. (Mackenzie Possee/Daily Bruin senior staff)
Sept. 22, 2017 10:03 a.m.
Westwood Village may start loosening up business planning restrictions to attract more commercial renters to fill its empty storefronts.
In an attempt to combat vacancy, the Westwood Village Improvement Association asked the city to update the Village's regulations governing food establishments in August.
Executive director Andrew Thomas said the association estimates the Village to be at around 15 percent vacancy.
Thomas said the city is considering two options to update the Westwood Village Specific Plan, which is the master planning document that outlines zoning regulations.
The first would separate incidental food, which includes juices, donuts and other food items that are more retail than meals, from the fast-food category, which includes restaurants like Fat Sal's Deli and Diddy Riese Cookies. Thomas said the other option would be to make the definition for restaurants less restrictive.
The Specific Plan limits the number of fast-food uses, or renter spaces designated for what the Specific Plan considers fast food, for each street in the Village.
Thomas said reclassifying incidental food restaurants, like Starbucks and Stan's Donuts, as a retail use would free up more spaces for fast-food restaurants.
"We are now over capacity for fast-food uses because of the overarching definition of food in the district," Thomas said. "We want to make more of a distinction between food uses to compete with other commercial districts."
Thomas said he thinks removing some of the restrictions on the Specific Plan's restaurant definition would make it easier for other food businesses to come into the Village.
The Specific Plan requires restaurants to fulfill five requirements: prepare meals after ordering, have tables and seats on the premises, provide waitering table service, have customers pay after eating and utilize nondisposable dishes, flatware and glassware.
The association recommends the city change this definition to allow restaurants to fulfill only two of these requirements. Thomas said food establishments like 800 Degrees Neapolitan Pizzeria would then be considered restaurants – and not fast-food uses – because they satisfy at least two criteria.
Thomas said this change may lead to excessive fast-food establishments selling greasy, unhealthy food in the Village; but typical fast-food establishments make most of their money off drive-thrus, and In-N-Out Burger is the only establishment in the Village that has the space for one.
Since the Village does not have enough space for multiple drive-thrus, Thomas said he thinks most fast-food restaurants will not come to Westwood.
"Rent isn't cheap … so they really have to afford to come in here," he said. "I feel pretty confident that we wouldn't be flooded with fast food here."
Alison Simard, spokesperson for Los Angeles City Council District 5, said in an email statement the association invited city officials to review possible options for updating the Westwood Village Specific Plan.
She added the city routinely updates neighborhood Specific Plans.
Simard added the city is still considering all options for updating the plan and is seeking community input from Westwood neighbors and stakeholders.
Kifishia Kawachi, association board secretary, said the association is trying to make these definitions less restrictive and to come up with an intermediate category that would bring more distinctive businesses into the Village.
"The plan is to figure out how to draw in more people, more businesses into Westwood Village," she said. "We are trying to figure out what is the best way to draw in more concepts that have desirable food menus."
However, Kawachi added this change will not necessarily guarantee the best and most interesting businesses will come into the Village, because landlords mostly decide what types of businesses they want to rent to.
"This is a lower-hanging fruit among the larger issues," she said. "I think it lies largely in the landlords being responsible landlords and picking the best tenants for the area."
While the association was unanimous in its decision to change the Specific Plan, other Village community members were skeptical.
Sandy Brown, vice president of the Westwood Neighborhood Council and president of the Holmby Westwood Property Owners Association, said she thinks the association is acting too hastily to update the Specific Plan.
For example, Brown said the association has not considered how changing the definition for restaurants and fast-food uses would impact parking, since each land use has a specific requirement for the number of parking spaces.
"You just can't all of a sudden rewrite a plan or pieces of a plan," she said. "It just doesn't happen like that."
Brown added she thinks changing just food uses alone will not resolve the vacancy problem in the Village. She said she thinks the Village should also have other kinds of retail it lacks, such as technology and toy shops for young adults and children.
"You only have so many mouths that need to be fed in Westwood Village – you will notice that one opens and another one closes," she said. "(Westwood) can only take so many food uses."
Preal is the editor in chief of The Bruin. He was previously the assistant news editor for the city and crime beat and a news reporter for the city and crime beat.
Preal is the editor in chief of The Bruin. He was previously the assistant news editor for the city and crime beat and a news reporter for the city and crime beat.