Struggling Westwood businesses close, but Village has growth potential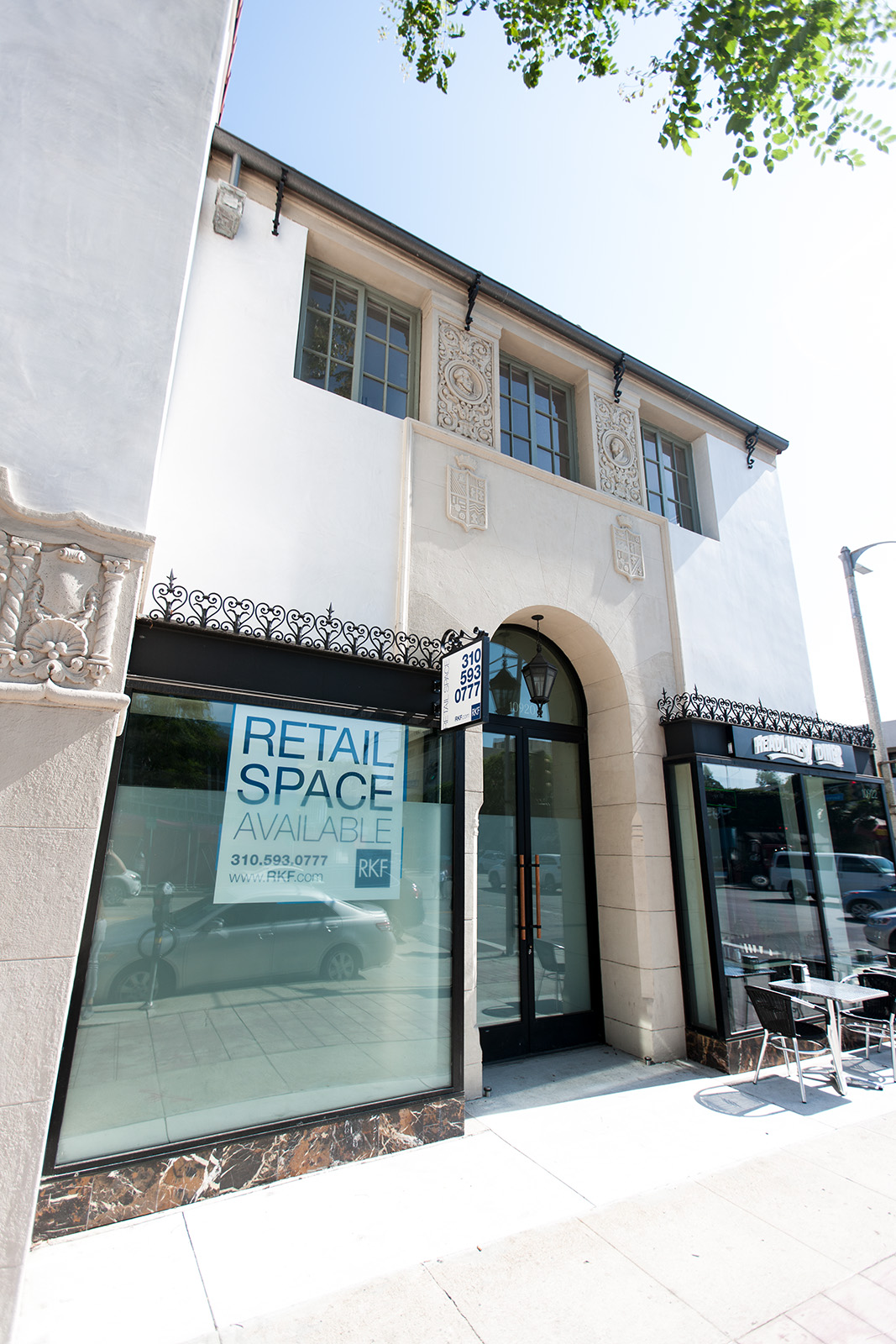 Many restaurants and retail businesses closed down in Westwood Village and moved to other locations, such as Culver City. Some said they think expanding Westwood's retail market will bring more stability to the Village. (Aubrey Yeo/Daily Bruin senior staff)
An Italian restaurant recently sent out a final round of invitations for guests to dine at its Westwood location before it closes its doors.
Palomino Restaurant & Bar, which has been in Westwood for 18 years, will close Sept. 24.
"After 18 years of serving the Westwood neighborhood, we made the difficult decision to not renew our lease," Palomino representatives wrote in an email to Westwood community members Sept. 7.
A representative from the restaurant said they had no further comment regarding the closure.
Palomino is not alone in leaving Westwood Village. Though some businesses in Westwood have maintained a long-term presence, others have come and gone in recent years. Several restaurants have relocated to other parts of Los Angeles, such as Culver City, after leaving Westwood.
Tommy Taco, a fast-food taco restaurant on Gayley Avenue, is up for sale. So are other small businesses, such as Frostalicious, which serves shaved ice, and Onkei Ramen, a Japanese restaurant, both located on Weyburn Avenue. However, some larger businesses, such as 7-Eleven and the Amazon store, as well as two restaurants, D1 Cafe and The Poke, opened earlier in the year.
Laura Winikow, treasurer of the Westwood Neighborhood Council, said the diversity of interests between the permanent residents and UCLA student populations make it challenging to bring in businesses that appeal to all groups.
Winikow said she thinks cooperation among landlords about business operations throughout the neighborhood would be helpful in establishing a more cohesive business landscape.
"Westfield Century City was able to offer a unified package for its businesses by setting rules and regulations that businesses had to conform to, and in return it was easier for (the businesses) to get what they need," she said. "Westwood can't do that because there are different landlords that have different visions."
Some landlords said they think expanding Westwood's retail market could bring more stability to the Village, offsetting the often-high turnover rate of its many restaurants and fast-food establishments.
Jay Luchs, a retail broker and vice chairman at Newmark Grubb Knight Frank, a real estate firm, said he thinks thinks Westwood's shortage of retail is caused by issues retail faces nationwide, such as the growth of online shopping.
But Luchs added he thinks Westwood has potential for growth and is beginning to show promise with stores such as Urban Outfitters, a retail clothing store, expanding their operations. He added although Westwood has had more retail businesses in the past, retail was never a major presence in the Village.
Luchs also said he thinks Westwood's rent prices for businesses are fair.
"The rent in Westwood is appropriate," he said. "They're about as low as you'll get on a retail street in LA."
Jim Brooks, president of Topa Management Company, a property management company, said rents in places such as Westfield Century City can be four times the amount they are in Westwood.
"In my opinion, rents in Westwood Village, compared to other successful markets in LA, are a bargain," Brooks said. "The prices in Westwood are cheaper and you're basically getting the same demographic."
Brooks said he thinks Westwood could attract more business by addressing its parking issues.
He said it is often difficult to run errands or visit a store in Westwood quickly because it lacks available parking.
Brooks said he thinks businesses looking to move in could see lack of parking as a disadvantage because it can hinder foot traffic.
Still, Brooks said he thinks businesses can be successful in Westwood.
He added Topa Management has made profits on businesses such as Sur La Table, which primarily sells kitchen appliances, and MAC Cosmetics, a makeup and cosmetics store.
"It's evidence that there is actually a market for retail," Brooks said.
Even with larger companies moving in, Brooks said he thinks small businesses can continue to thrive in Westwood with smaller spaces, and therefore lower rents.
Brooks added the Village will soon have several new businesses.
Topa Management is working on several new lease agreements for retail stores in the Village and plans to finalize them in the next six to eight weeks, Brooks said.
He added he thinks a new post office opening in the Village in a few weeks will draw more foot traffic as well.
Other projects coming to the Village include Ulta Beauty, a cosmetics and beauty store, and DRNK coffee + tea, a coffee shop, according to the Westwood Village Improvement Association.
Luchs said he thinks once some businesses move in and do well, it will send a message to others that Westwood is a good place to open a business.
"Someone needs to take that first shot," Luchs said. "But it's a great town and can change for the better."