Second Impressions student group spotlights international community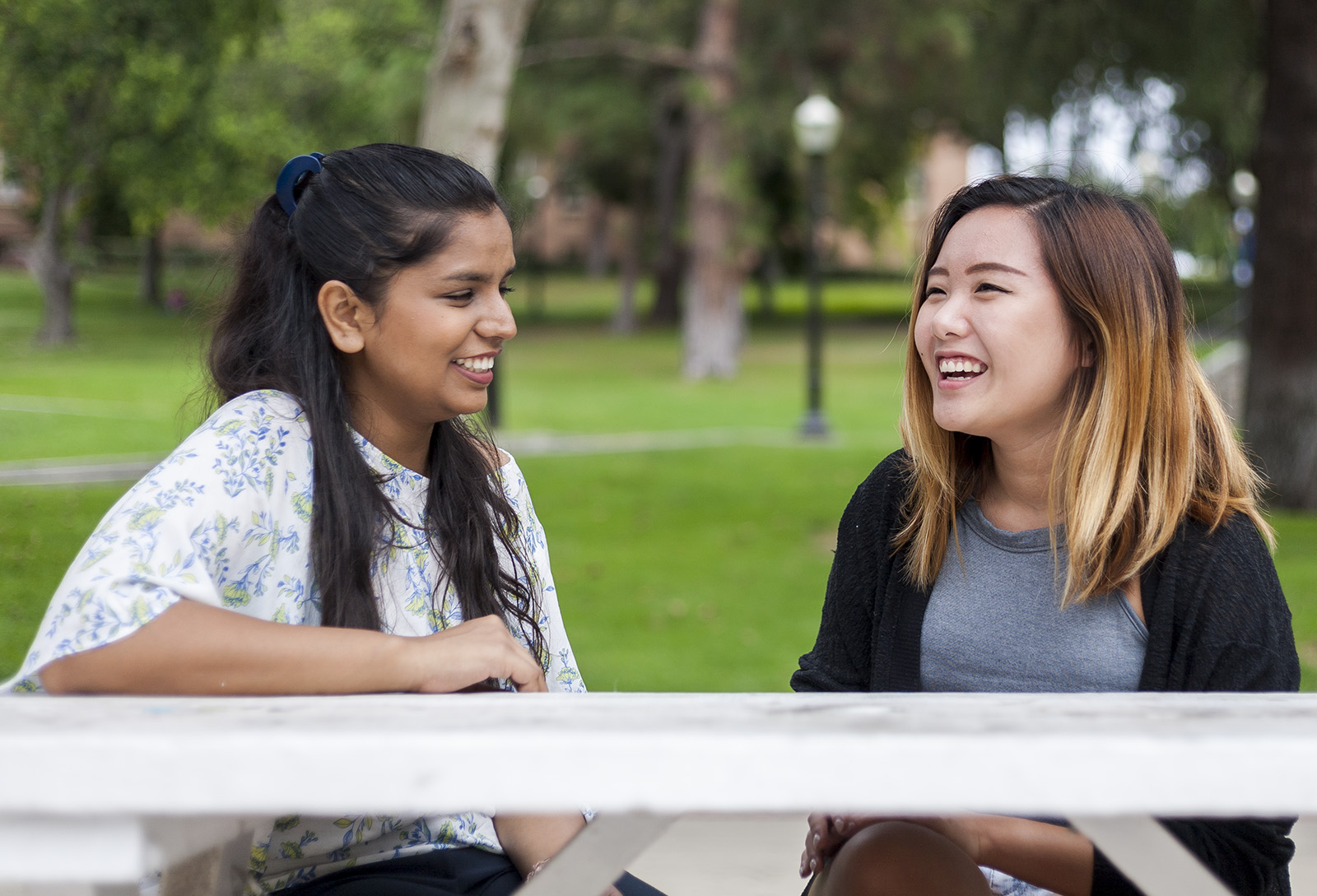 Second Impressions at UCLA, run by Pallavi Samodia and General Representative 2 Kayla He, will provide a platform for international students to share their personal experiences and inspire other students to look beyond first impressions through their personal stories. (Kristie-Valerie Hoang/Assistant Photo editor)
Sept. 22, 2017 10:06 a.m.
A project that aims to showcase the perspectives of international students will be launching at UCLA during the middle of fall quarter.
Second Impressions, which began at Duke University and spread to UC Berkeley, shares international students' stories on a Facebook page. Each story features a picture of an international student and a personal narrative from the student.
The UC Berkeley team is aiming to spread the project to other University of California campuses, said Pallavi Samodia, a co-director of Second Impressions at UCLA. At UCLA, the project is part of the undergraduate student government's general representative 2's office.
Samodia says she thinks the project will help people to look beyond their first impressions of international students.
"(People) might not speak the same language or be able to relate at all to (international students)," Samodia said. "But the grief of losing one's family and friends, or one's homeland, is insufferable in every language."
The UCLA team will include editors, photographers and interviewers who will be mentored by the founding members of the UC Berkeley team, Samodia said.
The project also aims to help international students feel welcome on campus and inspired by stories of other students like themselves, Samodia added.
"At a time when the country is divided on lines of faith or origin, it is important, at least for the students who are torch holders of the future, to realize that at the end of the day, human nature is constant throughout the globe," Samodia said.
Samodia said she thinks international students often feel alone or hindered because they do not fully understand American culture and feel that domestic students do not understand them.
"For many (international students), UCLA is the only family they have in (the United) States," Samodia said. "The decision to leave their homelands and make their place in a foreign land is a big one, and frightening one as well."
Ramya Rupanagudi, co-director of Second Impressions at Berkeley, the UC Berkeley branch, said the project, which launched as a Facebook page in January 2016, has garnered more than 2000 likes, with some of its most popular posts garnering 1200 likes.
"(Second Impressions at Berkeley) has given international students a platform to speak out," Rupanagudi said. "Many students have used it as an opportunity to educate others about their home country."
Rupanagudi said the stories have included topics such as mental health, academic difficulties, cultural exchange and gender identity.
The program has also helped American students on campus learn more about their international peers, Rupanagudi added.
Jessie Hwang, former administrator of Second Impressions UC Berkeley, said each post starts with project members, who are international students, reaching out to students they know. An interviewer and photographer would then meet the interviewee to ask them questions about their background and hometown culture, she added.
"The editor would produce the final article to be published, and the administrator is responsible for social media campaigns and publishing the photos and articles," Hwang said.
Hwang added she thinks Second Impressions has helped UC Berkeley students understand international students' struggles and thoughts better.
"Berkeley is already a liberal campus that champions equality and open-mindedness," she said. "But (Second Impressions) gave a group of students that traditionally do not seek out opportunities to speak a chance to share their experiences."
Second Impressions at UCLA will begin recruiting at the beginning of fall quarter.