Gameday predictions: UCLA vs. Stanford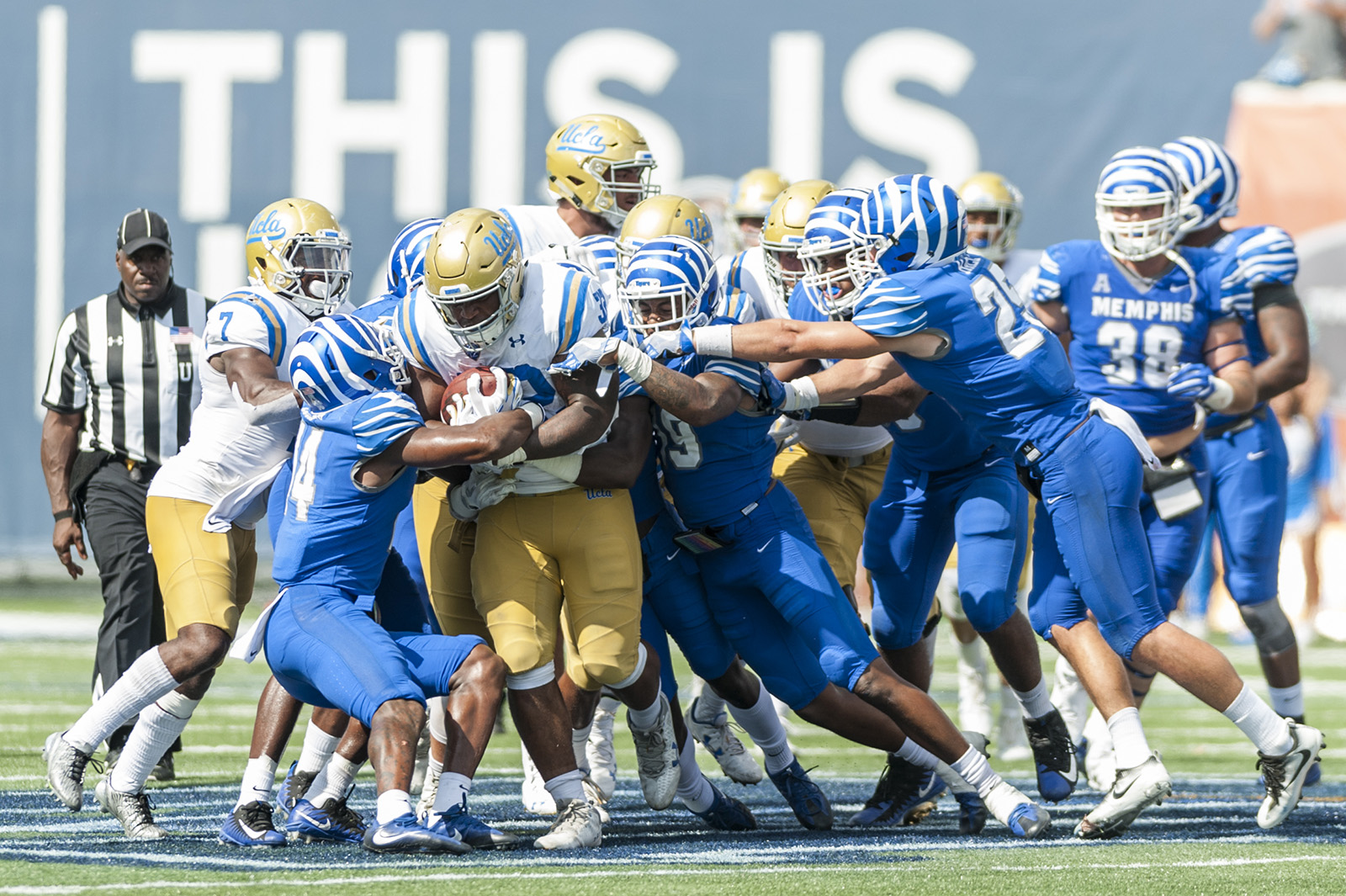 The Bruin defense will have to shut down the Cardinal's running game and hope it can turn the match into a shootout between quarterbacks.(Michael Zshornack/Photo editor)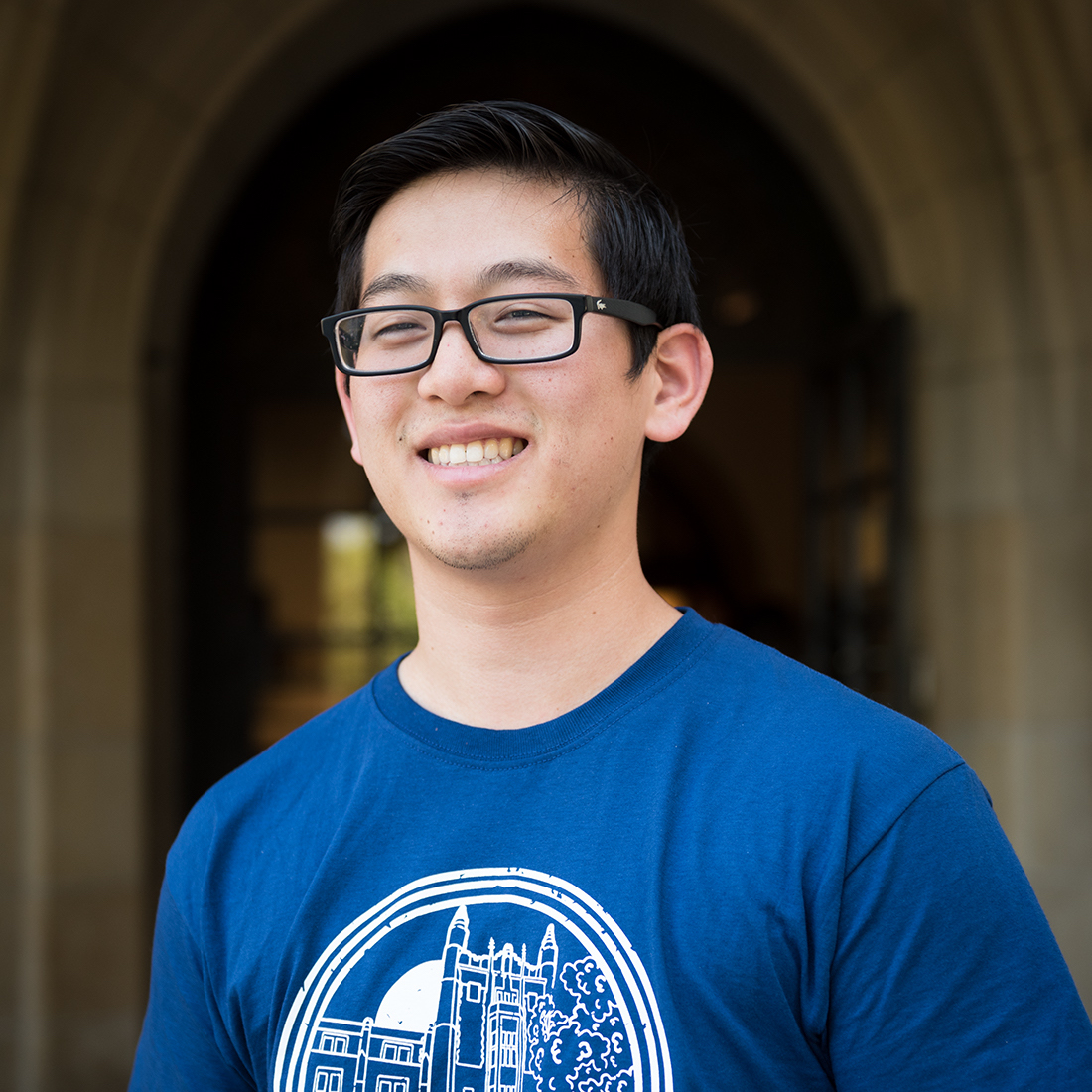 Matt Cummings, football beat writer
Prediction: Stanford 35, UCLA 31
The talk among the UCLA coaching staff after the loss to Memphis has focused heavily on the Bruins' inability to prevent explosive plays.
Enter Bryce Love, the Stanford running back who has broken off a nation-best nine runs of 20 yards or more and is currently averaging an absurd 12.2 yards per carry. UCLA's run defense, which has given up 5.8 yards per rush over the first three games, will have to be much better to prevent Love from taking over the game.
It's hard to imagine the Bruins completely shutting down Love, but if they can limit his impact early in the game, junior quarterback Josh Rosen and the UCLA offense could turn the game into a shootout and force Stanford to throw the ball.
The nation's leader in passing yards and touchdowns, Rosen has a good chance to continue building on his gaudy numbers against Stanford. Only 20 teams in the Football Bowl Subdivision have allowed opponents to complete a higher percentage of their passes than the Cardinal.
Rosen will have to be stellar, though, as UCLA's ground game hasn't looked good enough to thoroughly take advantage of a middling Cardinal run defense.
Ultimately, there's just too many factors that lean Stanford's way: home-field advantage, Love's big-play ability, UCLA's questionable run game, the Cardinal's nine-game winning streak over the Bruins.
The only real point in UCLA's favor is Rosen. He's capable of winning this game for the Bruins, but it's not something I'd bet on.
Hanson Wang, football beat writer
Prediction: Stanford 42, UCLA 20
Regardless of how often UCLA coach Jim Mora and defensive coordinator Tom Bradley reiterate the importance of limiting chunk-yardage plays, the Bruins' defense remains a turnstile, especially to explosive backs like Texas A&M's Trayveon Williams and Memphis' Darrell Henderson.
So it's not exactly propitious that Stanford running back Bryce Love has a propensity for home-run plays. The nation's second-leading rusher has nine carries of 20 or more yards, and three of his four touchdown runs were longer than 50 yards.
Cue the tape of former Utah running back Joe Williams gashing UCLA last year to the tune of 332 yards on 29 carries and four touchdowns, with three of them longer than 40 yards.
The biggest factor that will keep UCLA in the game will be offensive coordinator Jedd Fisch's playcalling. Three games into his first season in Westwood, Fisch has shown both complexity and variety with his offense, and that will need to continue Saturday.
But I think Stanford's defense, led by preseason third team All-American cornerback Quenton Meeks, preseason All-Pac-12 first team strong safety Justin Reid and preseason All-Pac-12 defensive tackle Harrison Phillips, will hold UCLA junior quarterback Josh Rosen in check. I also expect Love to seal the outcome of this game early in the second half.
Vikram Sairam, Daily Bruin reporter
Prediction: UCLA 31, Stanford 41
Both these teams are coming off upset losses to schools outside of the power five conferences. UCLA lost to Memphis 48-45 last weekend, a member of the American Athletic Conference. Stanford went down 20-17 to San Diego State, a representative of the Mountain West Conference.
I'm really expecting Stanford to come out swinging after losing to a team like San Diego State. That's no disrespect to the now-No. 22 Aztecs, but Stanford coach David Shaw has amassed 10 or more wins in five of his last six seasons. That includes three Pac-12 titles as well.
If the Cardinal win on Saturday, that will be 10 games in a row that they've beat the Bruins. With that added pressure, I really see Bryce Love and company taking command of the run game early in the first half. UCLA's front seven has allowed 100-plus yards to four backs on an average of five yards.
That doesn't bode well as the Bruins face the nation's second leading rusher on his home turf.
But the biggest thing going against UCLA might be its lack of depth. The statuses of senior linebacker Kenny Young, senior defensive back Jaleel Wadood and freshmen defensive end Jaelan Phillips are still unknown.
Coach Jim Mora said he hopes they'll be back for Saturday's game. Either way, they'll be going up against a stout Stanford offensive line amassing 55 career starts between six linemen. It's going to be an uphill battle for this defense.
Stanford has also struggled to stop the run this season, so we might see UCLA having a good rushing attack between Bolo Olorunfunmi, Jalen Starks, and possibly Soso Jamabo if he returns. The Cardinal also gave up over 300 yards to USC quarterback Sam Darnold. That, coupled with Josh Rosen's hot hand, should be a high-scoring affair.
Bryce Love is the real key to me picking Stanford because I think quarterback Keller Chryst will be able to open the field once Love establishes himself on the ground against a depleted UCLA defense. It'll be close for the first half, but Stanford will pull away in an all-too-familiar fashion in the late third or early fourth.
Keshav Tadimeti, Opinion editor
Prediction: Stanford 35, UCLA 24
As the Daily Bruin's official office troublemaker who spends most of his time pedaling conspiracy theories about UCLA and Boelter Hall, I'm making this prediction based on my superior clairvoyance skills and my hard-earned, television-gleaned sports expertise – though it's worth pointing out I have yet to physically attend a football game.
But enough about me: Let's talk helmets. Stanford's red-streaked helmets may seem a nuisance to us gold-wearing Bruins, but there's a method to the madness.
There's a physical phenomenon known as redshift where objects moving fast enough away from an observer emit light on the red end of the color spectrum. That means UCLA is going to be left in the dust from the moment the Cardinal step foot on the field. Better take a cold shower if you think we're ever going to force Stanford into a fourth down.
Moreover, there's the whole deal about home field advantage. No doubt junior quarterback Josh Rosen and coach Jim Mora are going to need to hunker down – this game's going to be a rough one.