UCLA to offer new undergrad degree in computer engineering in the fall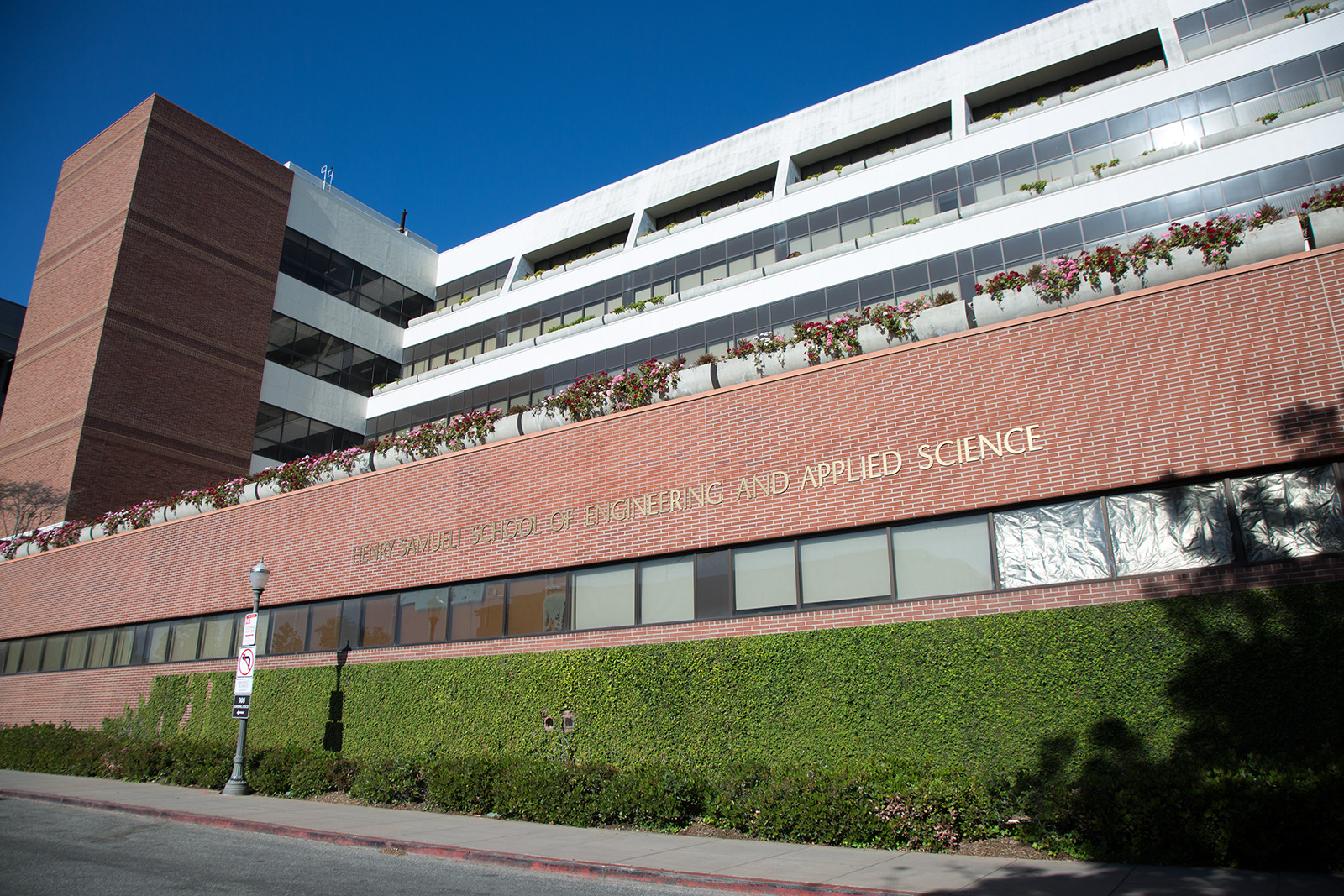 The computer science and electrical engineering departments will jointly offer the new Bachelor of Science degree in computer engineering. (Derek Yan/Daily Bruin)
The UCLA Henry Samueli School of Engineering and Applied Science has built a new undergraduate degree out of electrical engineering and computer science.
The electrical engineering and computer science departments will together oversee a new degree called computer engineering beginning in the fall. First- and second-year students in the two departments and undeclared engineering students can switch to the new major.
Puneet Gupta, an associate professor of electrical engineering, said computer engineers use their knowledge of hardware from electrical engineering and software from computer science to build useful systems. For example, a phone is a system composed of a silicon chip, a display, other physical parts and programming code – components that are not useful individually, he said.
Gupta added UCLA has had programs similar to the computer engineering major. The computer science department offers a computer science and engineering degree, and the electrical engineering department used to have a computer engineering pathway.
"We knew that there were some holes in the undergraduate curriculum which have neither been covered by courses in computer science nor in electrical engineering," Gupta said. "Instead of these sporadic, half-baked efforts, computer engineering needs to be a first-order degree."
Richard Korf, a professor and the vice chair of the undergraduate program in computer science, said about half the new major's required courses are from one department and half are from the other.
Greg Pottie, a professor and the chair of the electrical engineering department, said the major has new electives in machine learning and embedded systems, two areas the faculty think are important in computer engineering. The major will have additional classes in the future, he added.
"Both our department and the computer science department are hiring," Pottie said. "New professors create new courses."
Pottie added the electrical engineering department will be renamed the electrical and computer engineering department in the fall to better reflect the faculty's interests and expertise.
Several students said they might be interested in the new major.
Sumit Paudel, a rising third-year electrical engineering student, said he thinks computer engineering will be one of the hardest majors on campus because it combines what he considers already difficult areas of study.
Siranush Martirosyan, a rising second-year electrical engineering student, said she thinks students who like both electrical engineering and computer science and cannot choose one might like the new major.
Korf said there are now four computer-related majors – electrical engineering, computer engineering, computer science and engineering, and computer science – that will allow students to choose how much they want to study in hardware or software.
"The upside is there's a lot of choice," Korf said. "The downside is it's a little confusing (because) there are four of these majors."
Korf added there has been increased enrollment in computer science in recent years because of job opportunities and student interest in the field. Many students, including those in electrical engineering, switch to one of the computer science majors, he said.
"I think every department feels a desire to provide their students with what it is their students want," Korf said. "They try to maintain their student populations at a reasonable level."
One student interested in taking more computer science classes is John Huang, a rising third-year electrical engineering student. He said many of his classmates have considered switching majors to computer science.
"I think the most important (reason computer science is popular) is it's easier to get a job," Huang said.
Gupta said software engineers have been in high demand because they can create a large variety of applications for a given piece of hardware.
However, he added hardware and software often need to be optimized together, and engineers cannot focus on one while ignoring the other.
Gupta said that by optimizing hardware, the same software might run 100 times faster or utilize less power, which could improve medical body-monitoring devices that require a battery.
"Computer engineering students would absolutely be learning how to design new hardware (and) how to design new software that goes along with that hardware," Gupta said.
An example of a device with complex hardware and software a computer engineer could build is a system like Google Nest, Gupta said. Google Nest is a thermostat that processes data from temperature and humidity sensors to operate an air conditioner.
The software itself learns people's temperature preferences and schedules so it can figure out when to turn on or off, he added. The system also requires security and privacy software because it interacts with the world by connecting to the internet.
"More and more interesting things are happening at the boundaries of these disciplines," Gupta said. "People who understand both disciplines definitely would be at an advantage."