UC job applications to no longer require disclosure of past convictions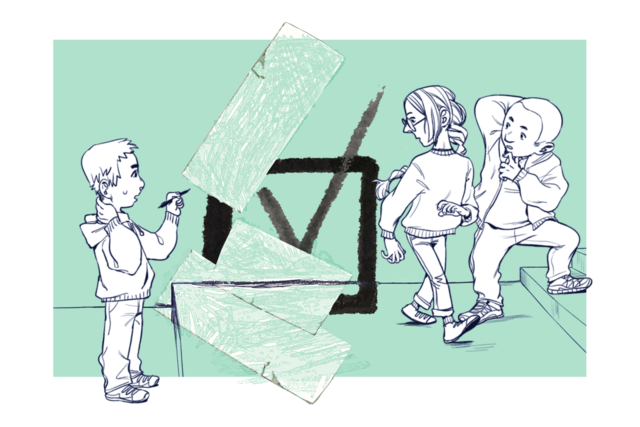 The University of California announced that starting in October it will no longer ask prospective employees to indicate on their job application whether they have been convicted of a crime.
The policy change follows advocacy efforts by the Underground Scholars Initiative, which supports formerly incarcerated students throughout the UC.
Before the change in hiring policy, those applying for university jobs were asked to disclose prior convictions early in their applications, typically as one of the first questions asked.
Under the new hiring policy, applicants will only be asked to disclose this information during the background check phase of the application process. The background check is usually the final stage of the hiring process, after applicants have been assessed on their merits.
The policy change applies to all prospective UC employees, including at affiliate institutions like medical centers.
Dwaine Duckett, UC vice president of systemwide human resources, said in a statement he thinks the policy change creates more opportunities for qualified and capable people.
"Many have earned UC degrees after their legal difficulties and they should be able to continue to build a successful, stable future for themselves," he said.
Miguel Martinez-Juarez, a graduate student in African American studies and a member of USI at UCLA, said he thinks the policy change will help address the stigma surrounding formerly incarcerated people.
"Most people who get out of jail want to do better, they want to be better," he said. "But there's stigma and systemic barriers that prevent us from doing just that."
Martinez-Juarez said he thinks job opportunities will reduce recidivism rates, and hopes that other institutions will follow suit.
"It will change people's lives," he said. "The more opportunities people have, the less likely they are to return to a lifestyle that may have led to them being incarcerated in the first place."
The policy change follows similar moves by state and local governments.
In May, five California assembly members introduced Assembly Bill 1008, which would update the Fair Employment and Housing Act with new statewide restrictions on an employer's ability to make hiring decisions based on an applicant's or employee's criminal records.
And starting January 2017, the city of Los Angeles prohibited employers from asking about prior convictions in job applications.
Violeta Alvarez, program director of Berkeley Underground Scholars, a resource center at UC Berkeley for formerly incarcerated students, said she thinks asking about prior convictions early on in the application process discourages individuals with criminal records from applying.
"A lot of the time, you have really qualified people not even applying because they're worried about the stigma associated with their past," Alvarez said.
Clarence Ford, a graduate student in public policy at UC Berkeley and policy director at USI, said he thinks formerly incarcerated individuals should have a chance to improve their lives.
"When I was incarcerated, the concern about having to answer that question upfront was a demoralizing stamp on our conversations, as we would talk about rectifying our lives once we were released," Ford said.
Paul Monge, UC student regent, said he thinks the policy change shows that the UC is committed to helping underrepresented communities.
"The UC really prides itself on its contribution to social mobility," Monge said. "That should stand for every constituency in California, regardless of their prior incarceration status."
Devon Graves, the UC student regent-designate, said he thinks the UC understands it has to support all of its students, regardless of their pasts.
"It's reassuring to see that they can feel comfortable (and) judged by their merits and not by their past," Graves said.