Student creates guidebooks exploring colleges from inside perspective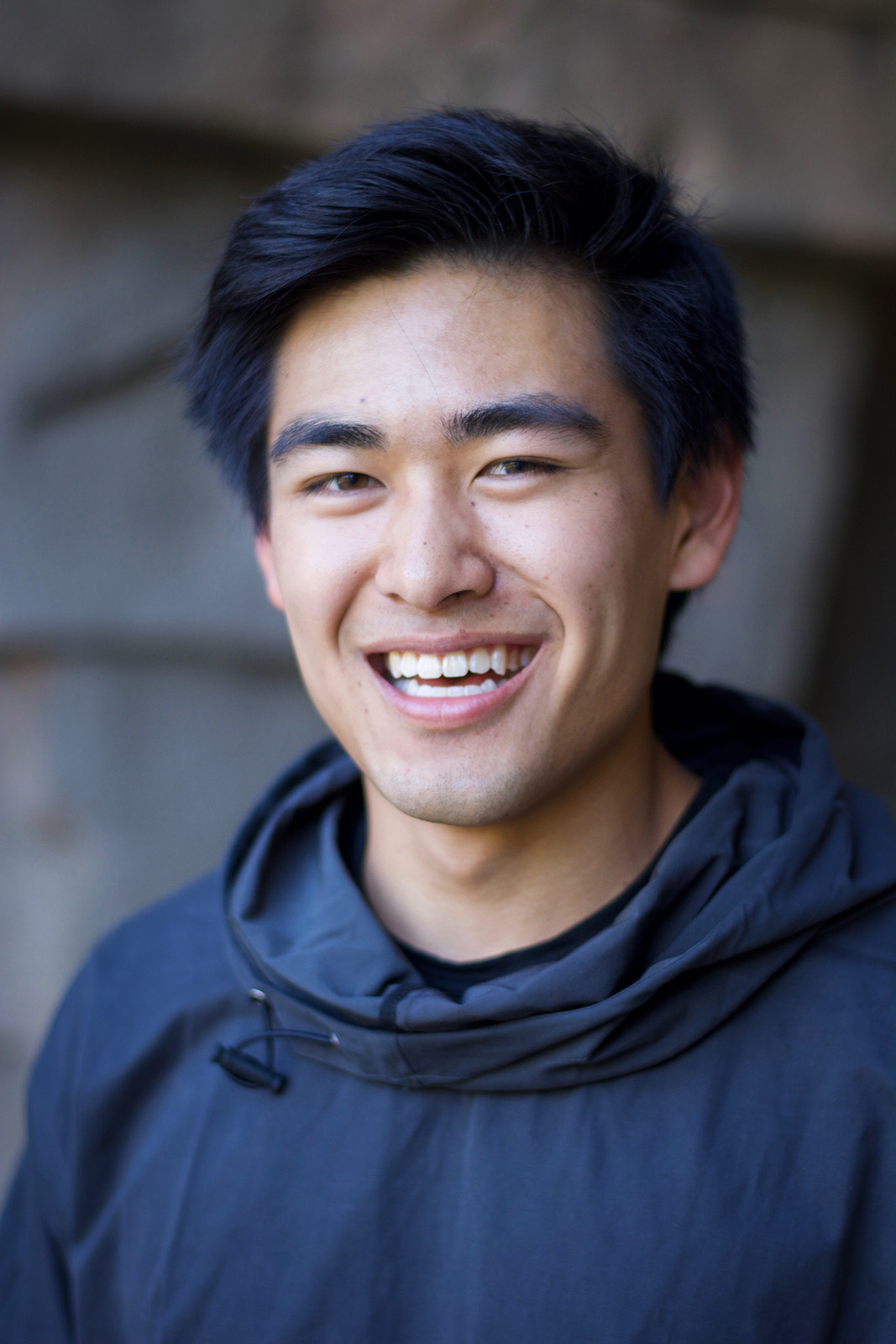 Aaron Yih, a rising fourth-year Design | Media Arts student, recently launched College Visit Co., which creates college visit guides to give visitors a more complete picture of campus life. (MacKenzie Coffman/Daily Bruin)
Aaron Yih was relaxing in the Franklin D. Murphy Sculpture Garden when a campus tour passing by gave him the idea for a new business.
Yih, a rising fourth-year Design | Media Arts student, launched College Visit Co. this month, which sells e-book college visit guides written with current students' perspectives and opinions to help visitors get a more accurate picture of campus life.
College Visit Co.'s UCLA guidebook provides descriptions of resources, restaurants and attractions on and off campus that are popular among students, including well-known sites like the sculpture garden as well as more obscure ones like UCLA's underground tunnels.
Yih said seeing prospective students touring the campus made him think about his own experiences when he toured UCLA and the problems he came across when going on college visits.
"A lot of people just come and do the tour and don't really do anything else," Yih said. "Visiting a college campus is more than just taking a campus tour especially since you don't get the full picture of the school just from the tour."
Yih said he thinks most university-provided resources for visitors do not come from the point of view of current students and do not help visitors understand what students actually do around campus every day.
Yih reached out to Dave Berry, the co-founder of College Confidential, a college admissions web forum, for input regarding his product and business model. Berry said that he was impressed with the overall quality of the UCLA guidebook.
"I am so enthusiastic about his idea, which I think is solid and has much potential, because I see a lot of myself in him and his talents, passion and enthusiasm," Berry said.
Berry added that College Visit Co. could improve by acquiring more funding, writing more guides for a wide range of schools, improving the website's search engine optimization and having a more focused marketing plan.
Andrew Chen, a rising fourth-year psychology student, said he first met Yih when he saw Yih handing out flyers to prospective students on Bruin Walk to promote his guidebooks. Chen helped look over Yih's UCLA guidebook and provided feedback.
Chen said he thinks the guidebook complements official resources provided by the university.
"From remembering when I was going on college tours, I realized at one point you can't just look up tours on the admission office," Chen said. "I realized you have to pretend to be a student … as if you're really there, and I think that's what the guide tries to get at."
Chen said he thinks Yih could improve his business by going beyond just creating e-books and allowing customers to make their experiences with the guidebooks feel more interactive and personalized.
"There could be ways to make it not just an e-book and more of an experience, service or interactive project, but it's quite useful as a guide," Chen said.
Charisse Yeh, a rising fourth-year biology student, said she thinks the guidebook was thorough but thinks it could be improved by adding more content.
"It included things most people enjoy at UCLA but (visitors) don't really see when they just look at the resources the campus provides already," Yeh said. "It's a lot more specific with what libraries and cafes there are and what restaurants are off campus."
Although College Visit Co. is still in its early stages of development, Yih said he hopes to expand his business across the country in the future.
College Visit Co. currently has a UCLA guidebook up for sale, but Yih said he plans to write five more guides by the end of the summer for other campuses, such as USC, UC Berkeley, Cornell University and the University of Pennsylvania. He said he chose these schools because he knows students there and plans on talking to them about what each guidebook should include.
"It will be more of a challenge because I have to write about schools I don't necessarily know about," Yih said. "I'm in the process of putting systems in place that lets me write e-books about other schools without necessarily knowing about them myself."
Wang is the Enterprise editor. She was the News editor last year and an assistant News editor for the Features & Student Life beat the year before that. She is a fourth-year economics and communications student.
Wang is the Enterprise editor. She was the News editor last year and an assistant News editor for the Features & Student Life beat the year before that. She is a fourth-year economics and communications student.