UC alters sexual misconduct response procedure, to affect all campuses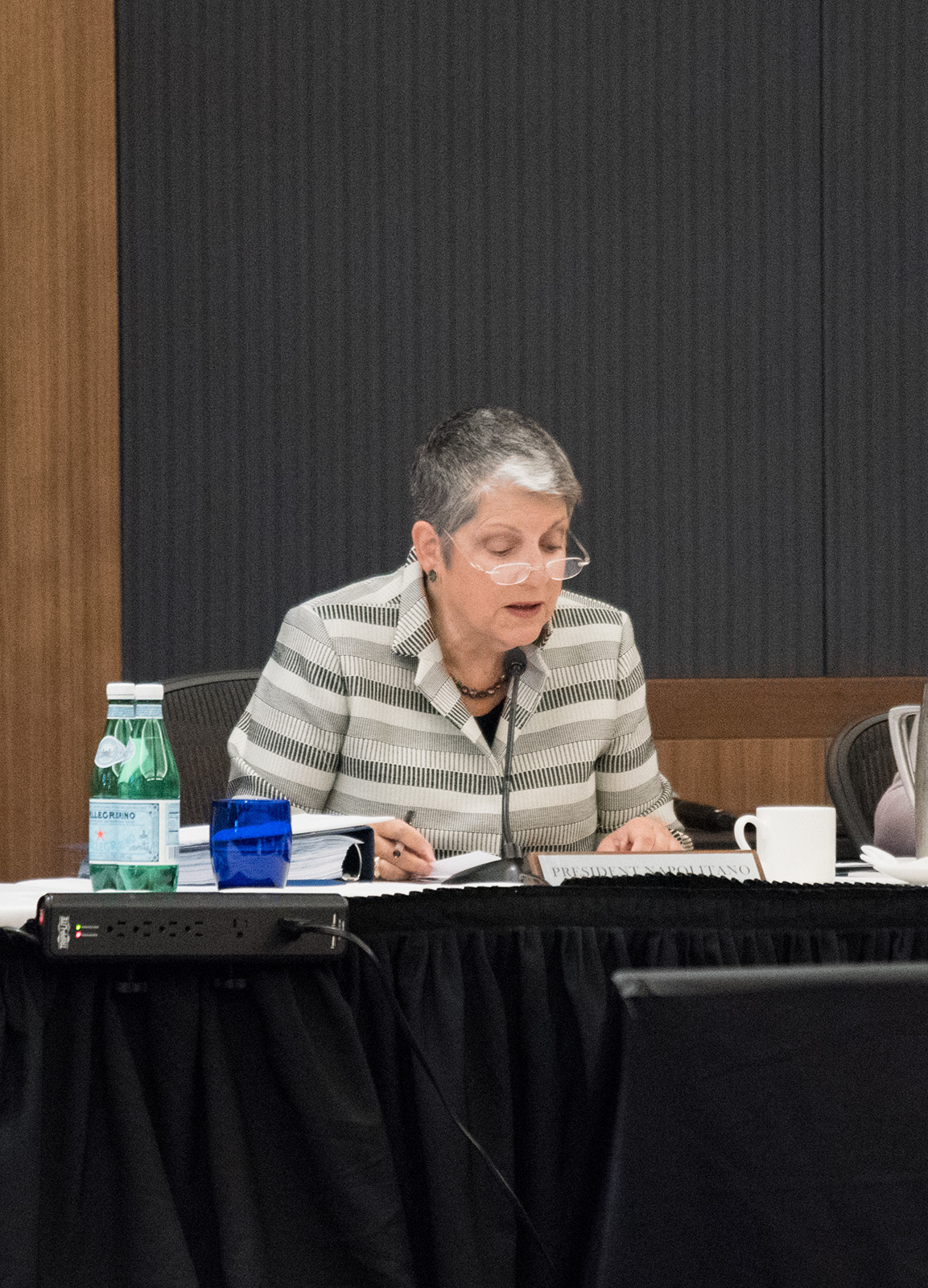 University of California President Janet Napolitano said she thinks the newly implemented Title IX procedures will improve the handling of sexual misconduct cases. (Daily Bruin file photo)
University of California campuses will now expedite the investigation process for faculty and staff accused of sexual misconduct.
On June 29, the UC Office of the President announced changes to streamline the UC's sexual misconduct response procedures. These changes, which must be implemented by campuses by September, come several months after the UC released details of 113 sexual harassment cases reported within the system over the past three years.
Investigations into cases involving staff and faculty misconduct must now be completed within 60 business days to shorten the amount of time the staff or faculty member against whom the complaint is against continues working. In addition, the campus may take interim measures, such as no-contact orders or counseling, after its initial assessment of the complaint.
The chancellor or staff supervisor will review complaints made against staff members and have the authority to decide disciplinary measures. For faculty members accused of misconduct, the chancellor can make a decision on disciplinary action with the advice of a peer review committee from the campus' Academic Senate.
"Combined with our ongoing prevention strategies, these clearly defined frameworks strengthen our procedures for handling sexual misconduct cases and furthering a culture of safety and respect at the University," said UC President Janet Napolitano in an email statement.
The new procedures also allow both the complainant and respondent to communicate with whoever decides the disciplinary action.