Researchers create report with suggestions for LA River revitalization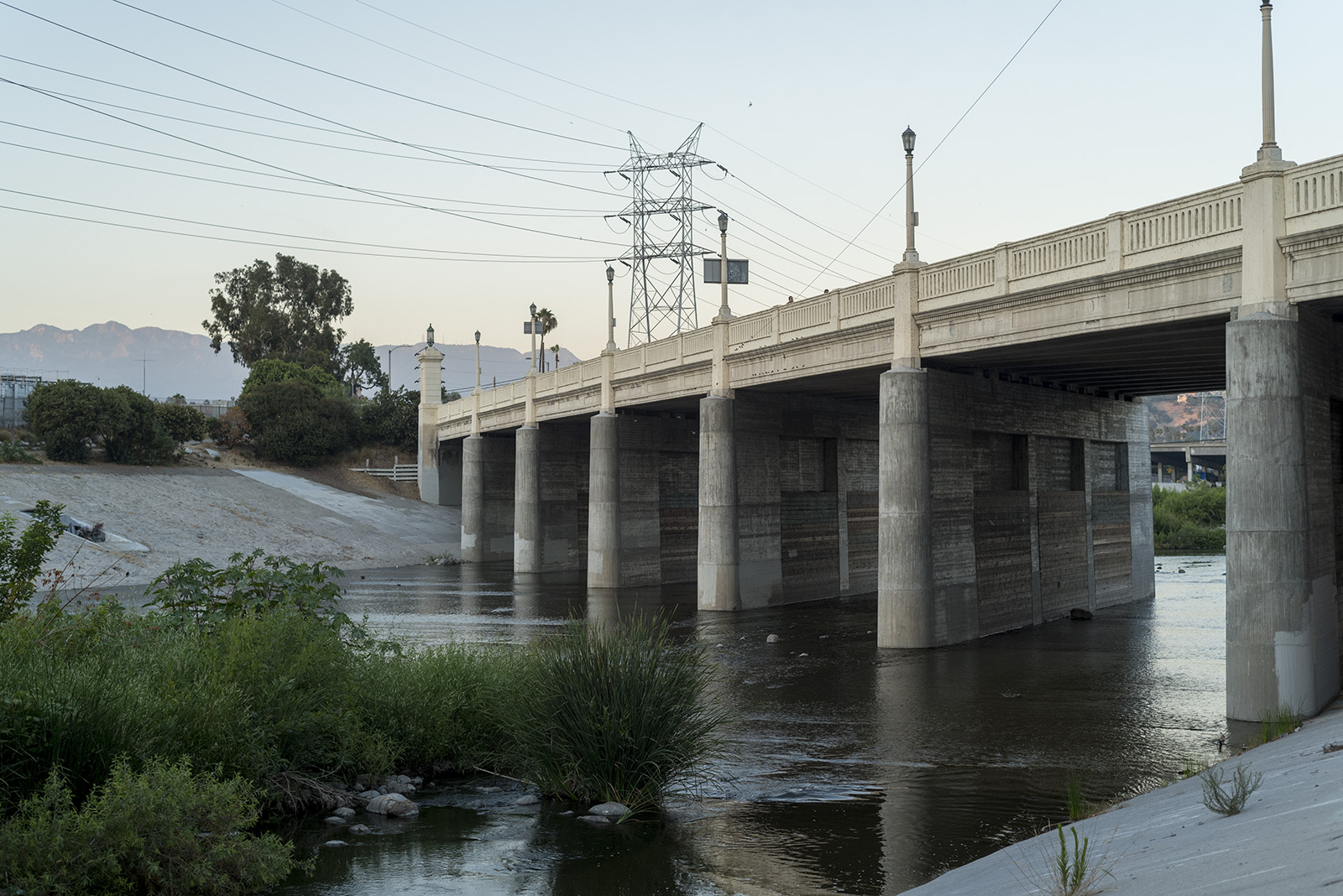 Last year, graduate students from the Luskin School of Public Affairs released a research report which analyzed specific revitalization projects near the Los Angeles River.(Michael Zshornack/Photo editor)
People can kayak and fish until Labor Day in the Los Angeles River – an area that was deemed too polluted for public use almost a century ago.
The Los Angeles River opened in May to the public for its fifth year of recreational activities thanks to the ongoing efforts of urban planning experts, including UCLA alumni and faculty. Last year, several graduate students from the Luskin School of Public Affairs released a research report which analyzed specific revitalization projects near the river and encouraged collaboration between residents and the city.
J.R. DeShazo, director of the Luskin Center for Innovation, said the guide consists of 14 case studies that highlight different projects, including parks and pathways, along the river.
"What we have tried to do is to identify successful examples of improvements in the river greenway," DeShazo said. "We then identify the challenges and the obstacles that those improvements faced so that other communities can learn from their successes, challenges and sometimes, their failures."
The authors have included information on the origins, goals and timeline for each case in the report. The report also identifies the specific needs of each project and how to integrate its potential solutions. Projects in the report include Cudahy River Park and the Elysian Valley Bikeway.
Andrew Pasillas, a previous urban and regional planning graduate student and co-author of the paper, said the authors reached out to communities along the river to create a tool kit which includes stories of residents living by the river and guidance on how to implement their feedback.
"Residents can only do so much as the areas right next to them are changed without much of their input," Pasillas said. "So we really wanted to service innovation in the community and help them stand up and learn how they could contribute to the revitalization project."
Lack of community outreach has always been a concern during talks of revitalizing the river, Pasillas said. However, LA County Supervisor Sheila Kuehl announced in October she planned to create a committee consisting of regional agencies, city leaders, nonprofit and community groups and other stakeholders to work on improving the river.
By talking to residents, Pasillas said he was able to discuss resident-approved solutions to potential problems areas near the LA River may face. He added that one time, residents notified him of an issue he and the other authors previously did not know about.
"We did an outreach event last summer and invited community folks and individuals from the lower part of the river," Pasillas said. "Stakeholders offered good recommendations about the area where the horse trails intersect and how they could have been better oriented to offer multiple uses. They also listed more amenities they wanted in the park."
Despite relative success in community outreach, Pasillas said it was challenging for the group to explain complex design ideas in layman's terms. He added projects may take a long time to complete because the city needs funding from the state and federal governments and must work with other urban planners before implementing certain projects.
The report accomplished its goal of encouraging the city and residents to rely on each other because LA County has put a bigger emphasis on asking residents for feedback, Pasillas said. He said he hopes the city will take into account many residents' opinions and improve the river in a creative and sustainable way.
"The river stands out as a huge vein of opportunity, and I hope that the leadership at city council really sets forth an initiative to organize a city master plan that is comprehensive and detailed," Pasillas said.
Janae Yip is currently a news contributor covering Westwood, transportation and Los Angeles.
Janae Yip is currently a news contributor covering Westwood, transportation and Los Angeles.