The importance of humanity in a digital age: allowing others to tell stories -30-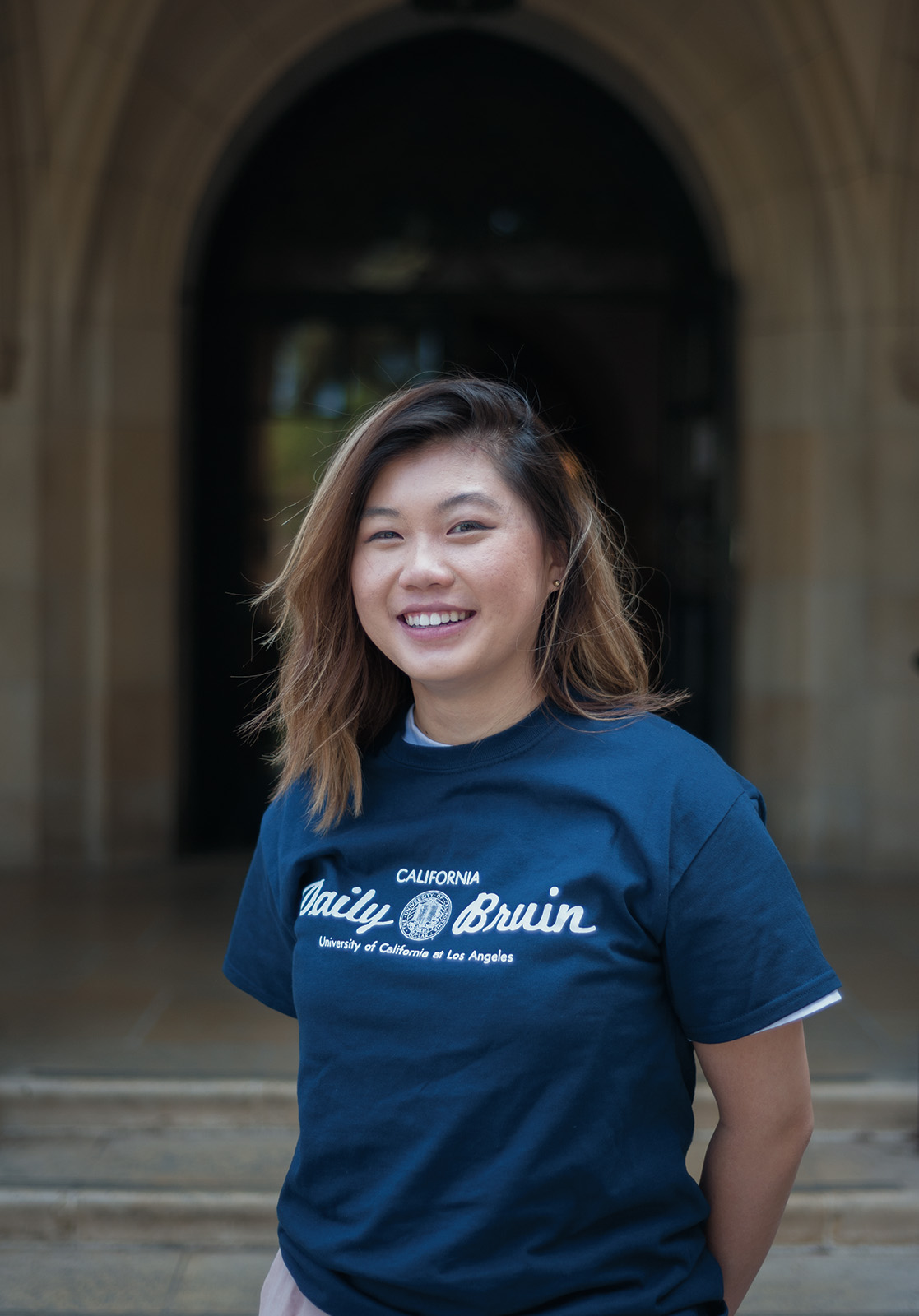 (Michael Zshornack/Photo editor)
I've been in the Daily Bruin since my first year at UCLA, but I'm still not great with words. From the very beginning, I've made videos: I've always only been in charge of recording, shaping, documenting and interviewing people. I've always been able to let others speak into a lens and simply edit the material into a digestible visual of the conversation. This is my first time forming coherent sentences for the newspaper – oh man.
As my time at UCLA comes to a close, I realize that I rack up a lot less hours within the walls of Kerckhoff 118 when compared to the other editors. Since much of Video's process is separate from the rest of the print staff's processes, I've spent a lot of time on the Daily Bruin, but not so much in Daily Bruin. True to its digital medium, most video work can be done alone from a dorm room.
As lonely as it sounds, a staffer can pitch, film and edit consistent videos without ever setting foot in the office. We hold meetings every week but often collectively call them off in weeks of high stress – each of us choosing our own lives over gathering as a team. We often text each other updates out of convenience instead of meeting face-to-face. When your content consists mostly of pixels, it's hard to convince yourself that you need human contact at all to create it.
But when we do, it's crazy. Some of my best memories come from sharing day-long Ubers with my fellow staffers or traveling to the middle of nowhere to gather footage. Hands-on work is difficult but easily gives way for friendships when you're forced to work together to solve problems and speak to strangers. The best videos feel truthful, and that only comes when the situation at hand is organic.
Every graduating student looks for a reason to feel complete. Mine is simple: I thank Daily Bruin for reminding me of the importance of maintaining humanity in a digital world. We don't just tell stories about people – in Video's case, we let people tell their own stories by literally providing a lens for it. Even if we stay up all night working on a video that only a couple of people will see the next day, there is a sense of justice to the individuals on-screen to make it a piece that we're proud of.
Lee was a Video contributor 2014-2015, Video staff 2015-2016 and assistant Video producer 2016-2017.