The Daily Bruin allowed me to discover the virtue in vulnerability -30-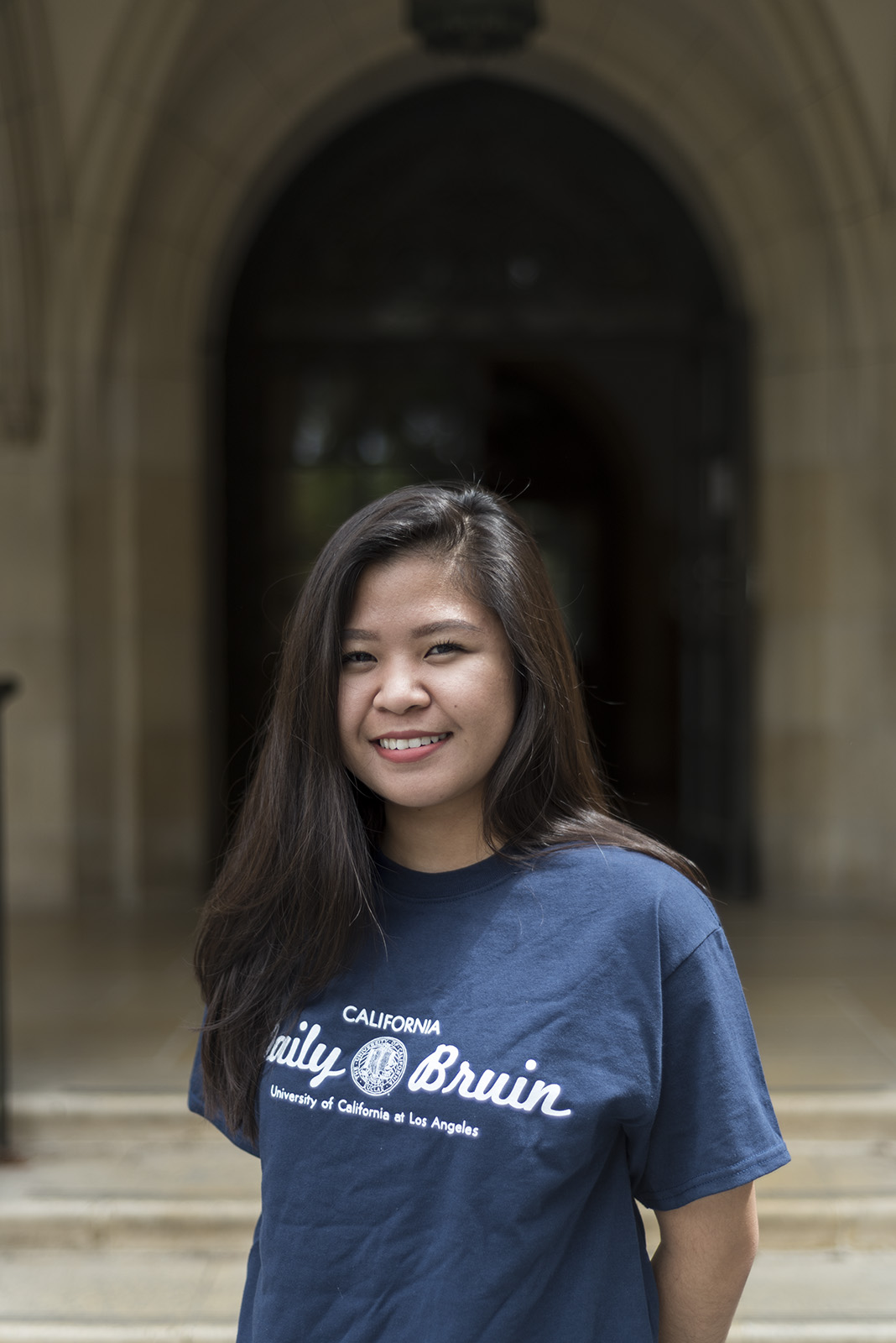 (Michael Zshornack/Photo editor)
I am searching for the place where these past four years have disappeared to.
As I stare at my commencement tickets, I'm speechless, unable to articulate the scale and depth of how much these past four whirlwind years mean to me.
But among the countless moments and lessons I will cherish, the most transformative revelation I discerned is this: I was a mystery.
An old roommate said to me: "Gail, all of our floormates know each other well, but we don't know much about you. You're mysterious."
Then-co-workers and friends described me in the same vein: enigmatic. I thought it was cool and advantageous at first, being likened to a puzzle, or a riddle, perhaps.
A large part of my personality was my serious and timid disposition, so I can see how they arrived at those words to characterize me. I talked in a voice without much tonality, limited my facial expressions and didn't actively pursue friendships to refrain from embarrassing myself. I was always composed, I suppose, but I didn't know it would make me a mystery.
So I began to ask myself: Do people know who I really am? Do people see me the way I see myself?
I thought being "put together" was admirable. My peers would always see me in an upward trend, always progressing and rarely digressing. But in many ways, it isn't. It rendered me unrelatable and detached.
The truth is that my conscious desire for self-control deprived me of authenticity. My peers didn't know that I moved to America from the Philippines when I was 7 years old, that I am fascinated by the beauty and complexity of words, and that I am secretly fond of sports. The truth is that I am deeply emotional, mushy and sentimental.
The most valuable thing I learned at UCLA, then, did not come from a classroom. It came from a messy office, its dedicated Daily Bruin staffers and the people I admire and feel lucky to call my friends. From them, I found virtue in vulnerability.
In the countless hours I spent in the office, I slowly unwound and unrestrained. In times of frustration, I cried – and that happened often. I laughed frequently and loudly. When I shared my vulnerabilities and insecurities with my co-workers, my friendship with them strengthened. My facial expressions still need to diversify, but hey, I'm working on it.
That's what a community of people did for me: free me from my inhibitions.
To compensate for all that I restrained, please allow me to indulge in my last story for this newspaper. Being the romantic that I am, I reflect back on my undergraduate career in memories and flashes of passion. My mind can't help but linger on the obscure moments and sentiments I will hold dear, and the people I shared them with.
Exhilaration: jumping in a pool of freezing cold water in Joshua Tree during winter retreat of my second year.
Restlessness: spending hours in Kerckhoff Coffee House, cramming for exams or writing papers, armed with large cups of soy lattes, and spending even more hours downstairs in the Daily Bruin office, managing the Arts and Entertainment section.
Pride: rediscovering my love for Filipino culture and consequently, reclaiming my identity.
Inspiration: seeing the faces of student musicians and artists brighten as they talk about their art, and seeing The Bruin staffers campaign to pass a referendum to keep afloat the institution they love and believe in.
Wonder: staring out into the Westwood skyline on rooftops during the late hours of the night. For me, everything was constantly in the midst of chaos at UCLA, but in those moments, all was still and perfect.
Beholden: to UCLA, Daily Bruin, Dykstra floor 7, Emaan, Kat, Megan and Katia – thank you for these inexplicably wonderful moments and for always encouraging me to grow.
Acosta was an Arts and Entertainment contributor 2013-2014, assistant A&E editor 2014-2015, A&E editor 2015-2016, A&E senior staff 2016-2017 and Social Media director 2016-2017.