Reminiscing my joys, melancholy at the Daily Bruin -30-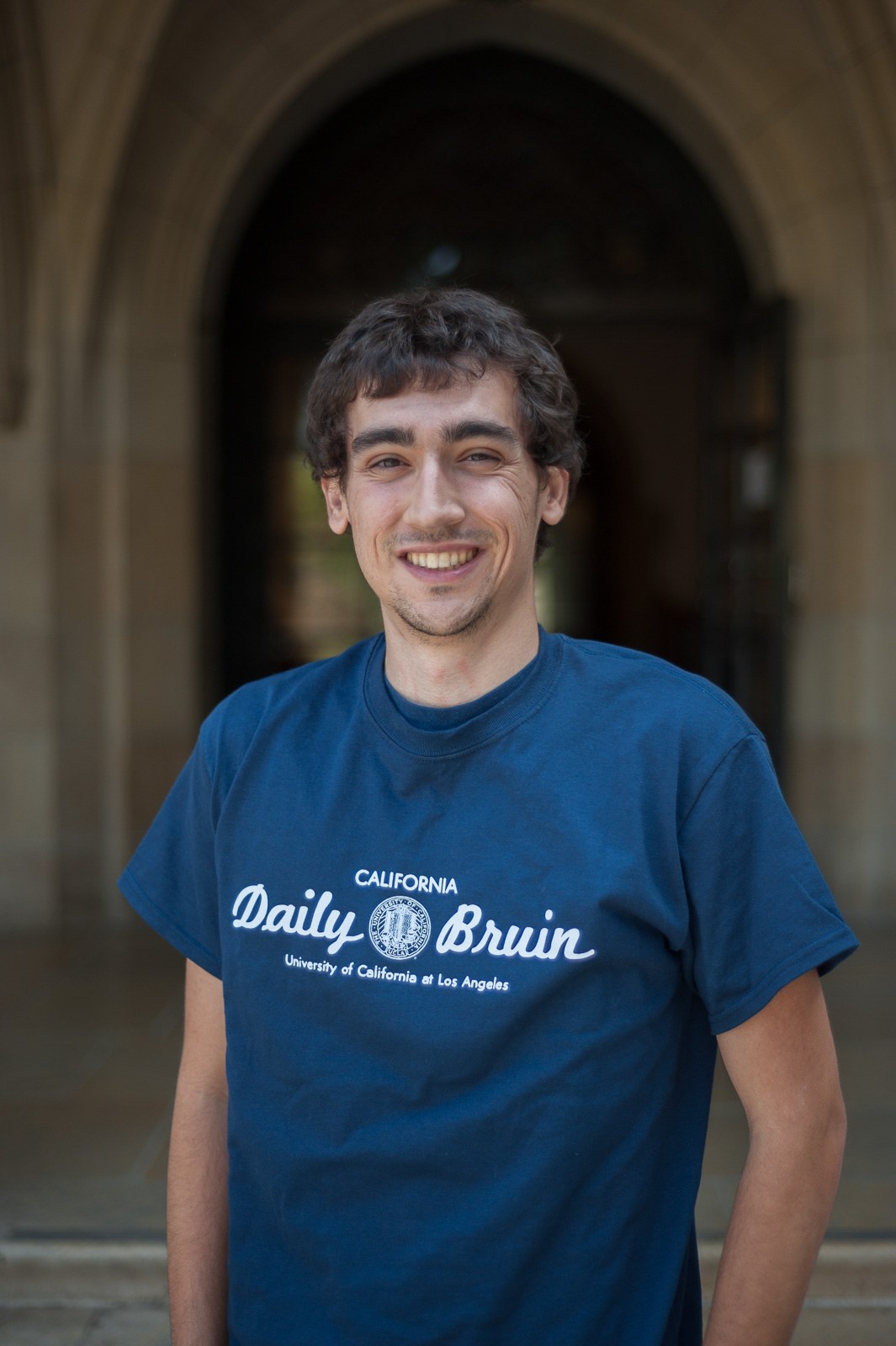 (Michael Zshornack/Photo editor)
I was stupid. Here's why.
When I first entered the Daily Bruin staff room during an open house my sophomore year, I embraced what had been a dream of mine: I was in an actual newsroom, a place I never figured I'd be during my collegiate career.
After sitting down with the then-Sports editor, I realized working for this publication would be a ginormous stepping stone for my future as a sports reporter.
But alas, being the doltish buffoon that I was, I decided not to apply to become a part of the Daily Bruin staff because I believed it would require too much of my precious time. Instead, I mindlessly watched Netflix in my dorm room. Good choice, right?
Thankfully, I matured throughout the next year and realized that I shouldn't be a complete nincompoop. I returned, applied and was accepted as a sports intern.
I was happy. Here's why.
Joining the Daily Bruin proved to be one of the best decisions I made during my time at UCLA. I was delighted to contribute to one of the best campus newspapers in the country.
As an unsociable dweeb, I finally found my niche. I felt comfortable being my awkward, cooky self and spending time with others who enjoyed talking about sports.
Beat reporting became my passion. Interviewing prominent athletes and distinguished coaches, crafting memorable narratives and collaborating with colleagues grew on me as a journalist.
I am sorry. Here's why.
As a junior, I figured I didn't have enough time to make a substantial impact on the sports section or the newspaper in general. And I still believe this has been the case.
I regret my decision to not join The Bruin earlier, as well as my decision to not apply for an assistant editor position. I will shed tears knowing I could have done so much more.
I hope that if I become a successful journalist in the future, people will take into account that I did not develop on my own. I am, and always will be, a product of the The Bruin.
I am sad. Here's why.
I left my home in the Central Valley four years ago, only to feel lost for my first two years at UCLA. But I found a home in Kerckhoff 118, where my dreams became a reality.
I spent countless hours in the office with sports section goons. I spent candid moments in intramural sports with my fellow Daily Bruin staffers. I spent days dedicated to writing and editing numerous articles about some of the best sports teams in college.
Unless I receive some form of amnesia, I will never forget these moments. I will constantly reminisce about them as I move on into the post-graduate world.
I am grateful. Here's why.
I was fortunate to have hard-working, committed editors who inspired me to spend endless hours in front of my laptop finding ways to improve my articles.
I cannot thank the Sports staff enough for dealing with my shenanigans, helping me become the person I am today and making my experience as a reporter worthwhile.
The list of people I would like to thank is much too long for a 200-page novel, let alone a short column. But I hope everyone at The Bruin who knows me understands that they have influenced me in a beneficial way.
On behalf of me, myself and I, I appreciate everything everyone has done to make my experience at the Daily Bruin one that will be ingrained in my memory until the day I die.
Cardoza was a Sports contributor 2015-2016 and Sports reporter 2016-2017.
Cardoza joined the Bruin as a junior in 2015 and contributed until he graduated in 2017. He spent time on the baseball, women's soccer and women's tennis beats.
Cardoza joined the Bruin as a junior in 2015 and contributed until he graduated in 2017. He spent time on the baseball, women's soccer and women's tennis beats.