LGBTQ student veteran reflects upon time in military, at UCLA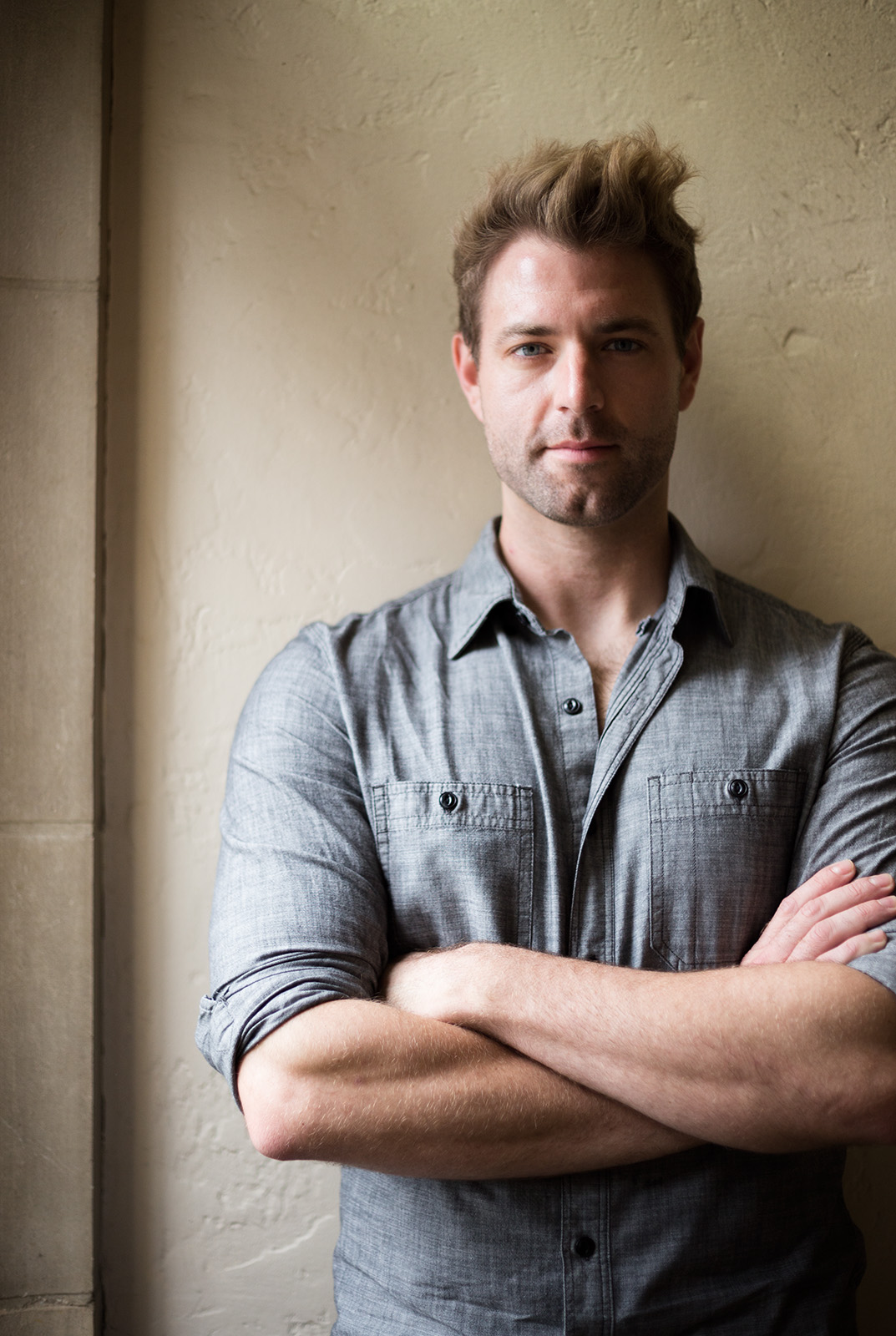 Brock Thompson, a fourth-year biology student, won the LGBTQ Studies Prize for Outstanding Work for a minor for his research work, "Fag in Boots," in which he explores the intersectionality in being a gay veteran. (Jennifer Hu/Daily Bruin staff)
Brock Thompson felt his entire world collapse when, as a 22 year-old navigation specialist for the United States Air Force, his friend told him he was under investigation for being gay.
"I had still not entirely come to terms with being gay, and then in a second it was like 'boom' and everything just shattered around me," Thompson said.
Thompson joined the Air Force in 2006 when the United States military followed a policy called "don't ask, don't tell," which prevented openly gay, lesbian and bisexual individuals from participating in the military. The policy was repealed during former President Barack Obama's administration in 2010, and went into effect in 2011.
Thompson, a fourth-year biology student, is this year's recipient of the Ezekiel "Zeke" Webber Leadership in Activism and Education Award and the LGBTQ Studies Prize for Outstanding Work for a minor for his research work, "Fag in Boots." Thompson's research focuses on the intersectionality of being gay while serving in the military, as well as on the policies the U.S. military had in place before and after "don't ask, don't tell."
Thompson, who grew up in a small town in South Dakota, said he was bullied throughout middle school and high school because he was different.
"I didn't know what being gay was in South Dakota; I didn't have the vocabulary for it," Thompson said. "All I knew in high school and middle school was that you didn't want to be called gay – it was a bad thing."
Michelle Thompson, Brock Thompson's mother, said she did not know about his experiences of being bullied in school until he came out to her in 2011.
"It broke my heart when he told me," she said. "Brock said he felt like he wanted to join the army in order to become more of a man, and that made me very sad because he is a man."
Brock Thompson, who served in the Air Force for nine years before transferring to UCLA in 2015, said one of his pivotal moments in the military was when a dorm chief called him "gay" and "faggot" as an insult.
"I don't know if he was trying to assert his authority of position, but he just belittled me in front of everyone," Thompson said. "Something in me switched at the moment. That was pivotal in my military career and made me develop a masculine and defensive persona."
Thompson said he changed the tone of his voice, the way he walked and his vocabulary in order to try to be more masculine. He said after the change in his behavior he never got bullied for being gay either during training or active duty.
In 2007, Thompson went on his first date with a man. Thompson said it was particularly difficult to meet other gay men at the time due to limited access to technology.
"Because of "don't ask, don't tell" it was all very hush-hush," he said. "I remember asking my date if this was some sort of scheme to entrap me."
Although he never received official notice of being under investigation, Thompson said he remained terrified of being gay and was afraid his family would find out. He said he was fearful of being dishonorably discharged from the military because it would nullify his years of work.
Thompson said he thinks he developed two personalities in the military – one derived from his position as a mechanic in the Air Force and the other from his sexual identity. He said he was unsure of how to reconcile those two personalities.
"Whenever I put on my uniform, it was like putting on this persona I had developed during basic training," he said. "The uniform became like a mask. It was exhausting."
Thomson finally came out to his family the day "don't ask, don't tell" was repealed for the entire military in 2010, and went into effect in 2011.
"It was like the boogeyman had been following you all this time, and then all of a sudden the boogeyman is gone," he said.
When he joined UCLA in 2015, Thompson said he first felt like he had to choose between his identity as a veteran and as a member of the LGBTQ community, but after making a variety of friends he said he was able to embrace both aspects of his identity.
"I didn't have to choose what part of me I could be," he said. "I was in awe."
Kevin Medina, program coordinator at the UCLA LGBT Resource Center and Thompson's mentor, said he thinks members of marginalized communities often have to decide which aspects of their identities they can embrace.
"(Thompson) was truly at this intersection of being a gay veteran and he helped break out of that and enabled these two groups to intermingle," Medina said.
Motivated by his experiences as a gay veteran, Thompson said he hopes to continue researching what it means to be gay in the military and how the military will change its policies to be more inclusive of LGBTQ soldiers.
"Coming from South Dakota and growing up so confused, not having the vocabulary to express what I was going through, I have come so far," Thompson said. "So far that now I'm getting a degree in gay."