Learning to see my undocumented status as source of inspiration -30-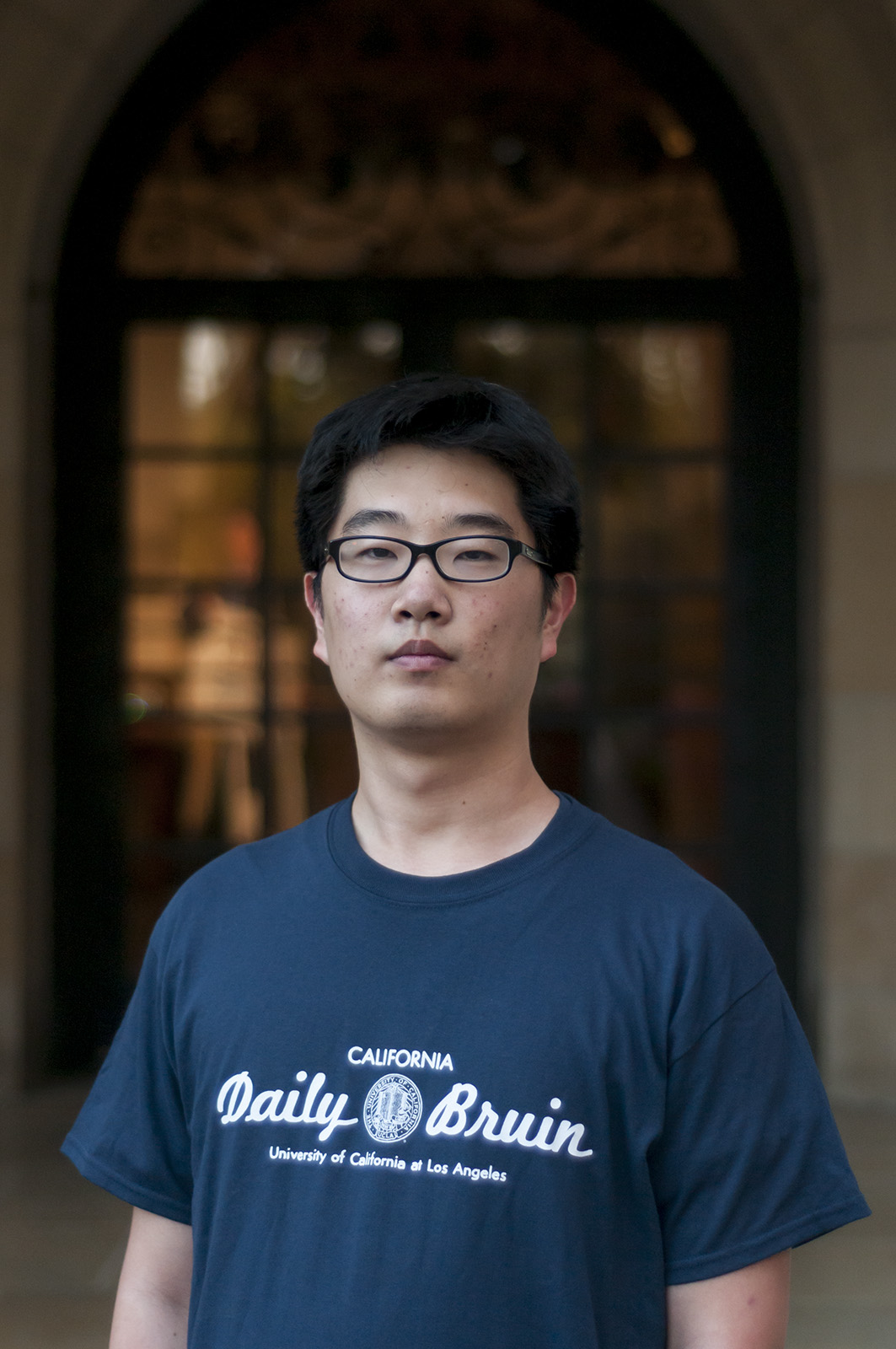 (Michael Zshornack/Photo editor)
I was interviewing a President Donald Trump supporter for a story when he asked me a question.
"Are you a (U.S.) citizen?" he asked.
"I have a green card," I answered.
He himself was a son of immigrants. He talked about how his father had immigrated legally and had worked for years to achieve the American dream.
I happen to be an undocumented immigrant, seeking to achieve the same American dream his father achieved.
I did not tell him this, of course.
No one questions that identities matter. What's up for debate, however, is how and when they do – when should my identity matter? What does it really mean to be an undocumented, Asian-American journalist?
I have not yet answered these questions. And the sad truth is that I will likely never be able to fully answer them. But the Daily Bruin and UCLA helped me at least approach some answers.
Initially, I preferred to keep my identities hidden. Sure, there are characteristics I cannot hide: I have yellowish skin and squinty eyes. But beyond those, I desired to be just like everyone else. I believed the myth that my skills and work ethic are the only things that matter.
I would do anything to hide my identities. I quit UCLA's Improving Dreams, Equality, Access and Success group soon after joining The Bruin. I ignored calls from many of my undocumented friends to join their club meetings. If mentioned, I turned my identity as an undocumented immigrant into a punchline because I thought it was easy for people to forget if it was phrased as a joke.
I tried to run away from my identity. Then I realized a couple of things.
I remembered I could not hide my identity when I entered the job market. After all, I have to supply my Social Security number when I apply for jobs.
And I remembered how I benefited tremendously from the efforts of those who were willing to confront and embrace their identities.
My family would have gone bankrupt financing my college education and Daily Bruin career without the efforts that brought about California Assembly bills 540, 130 and 131, which lowered my nonresident tuition to in-state levels and gave me access to Cal Grant scholarships. The only reason why I can even seek a career in journalism is because the Deferred Action for Childhood Arrivals program has given me a legal work authorization and a Social Security number.
All of these benefits came from those who were willing to fight for people like me. Meanwhile, I desperately pretended to not be "one of them."
I realized my undocumented identity is not a punchline and should not be a source of shame. It is a source of struggle, of course, but also a source of inspiration.
I realized I was asking, "So what if I am undocumented?" when I should have been asking, "What can I do as an undocumented immigrant?"
Being a journalist puts some restrictions on what I can do and I struggle with this quite often. But The Bruin has taught me that journalism is an incredible tool to do so many powerful things.
Just as I started my job as the Daily Bruin managing editor, I had the honor of editing "A Paper Trail," which told stories of undocumented students in California and Georgia and how, despite living in the same country, these individuals' lives are so different.
These beautifully told stories made me think beyond the confines of UCLA. We still have to bring many more undocumented immigrants' stories to light, and I hope to do that for people of the United States and beyond.
But before I get ahead of myself, I have some people to thank as I come to the end of my Daily Bruin career. And I am afraid that I may have to go on for a while:
Thank you, Sam and Eldrin, for guiding me through the internal and external chaos that was the Daily Bruin and my life, and for putting together the best newspaper every day.
Thank you to our editors and writers for sharing the best stories of UCLA, and dealing with my sometimes confusing comments and questions. Thanks especially to Angie, Roberto, Alejandra, Nick, Shreya and Jill for tolerating me.
Thank you to our Bridget O'Brien team members Natalie, Angie and Ryan in Georgia, BOB team members Jonaki and Sonja in India and our travel grant team members Shreya, Daniel and Miriam, for telling the most compelling stories the Daily Bruin can tell. I still get goosebumps reading your stories.
Thank you Amanda, Kristen and Andrew for guiding me through my crazy time as an assistant news editor. I have learned a lot, and I can only hope to follow your lead.
Finally, I want to thank my parents, who probably will not be able to read this because they are not good at reading in English. But when they come to my graduation and see my picture in The Bruin, I will make sure to point my parents to this part.
Park was a News contributor 2013-2014, assistant News editor 2014-2015, managing editor 2015-2016 and News senior staff 2016-2017.