Finding my own voice, adventurous side through the Daily Bruin -30-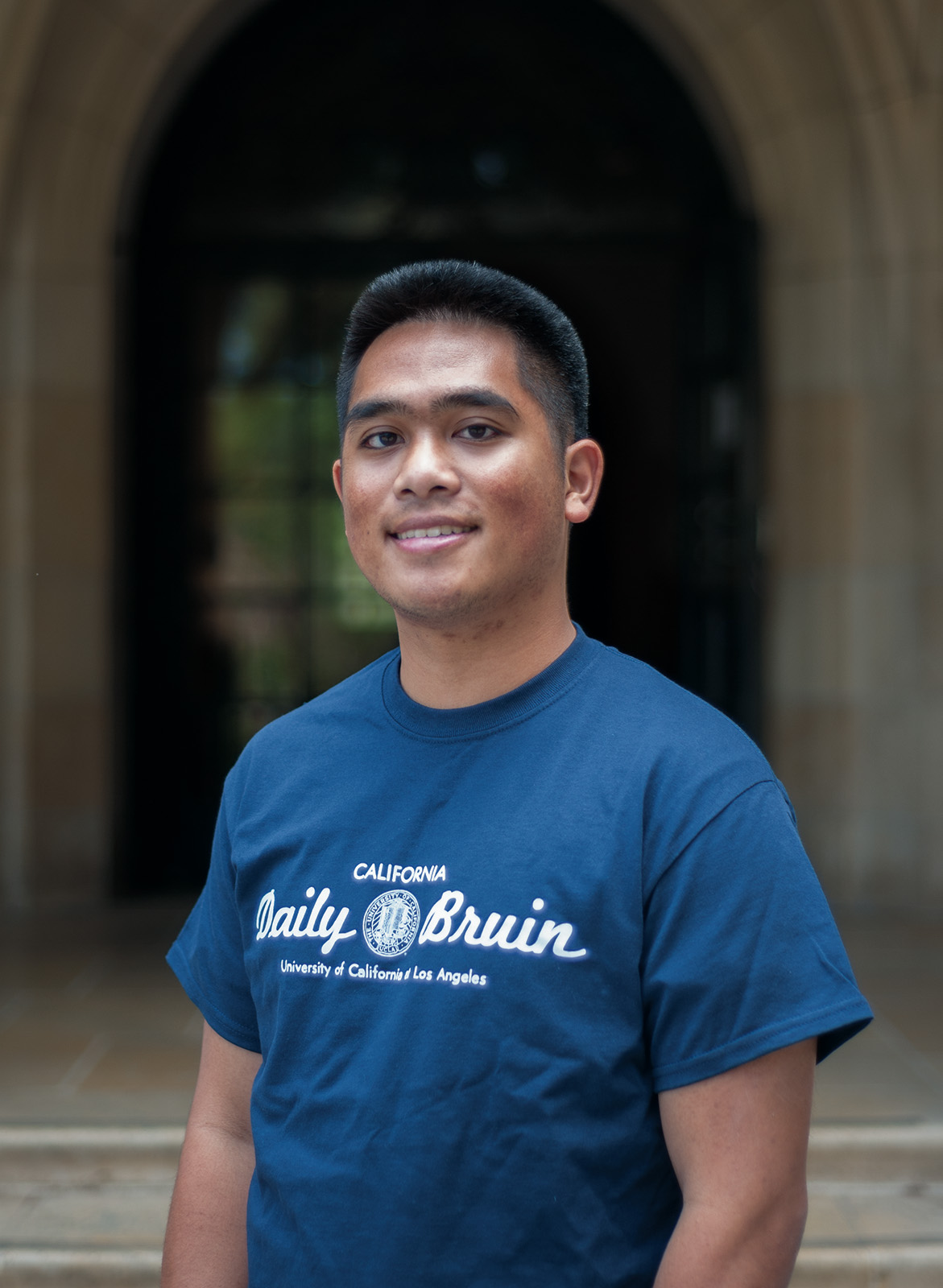 (Michael Zshornack/Photo editor)
People don't usually listen to me.
Most of the time, when I'm in a group – be it working on a project or hanging out with friends – my words get lost in the crowd. People usually pay more attention to each other than to what I say, and they end up repeating a lot of my ideas without realizing I said the same thing a minute before.
It seems fitting that when I joined the Daily Bruin in my sophomore year, I made videos that allowed other people to tell their stories while my hand went relatively unnoticed. But one day, I was sitting in the Regency Bruin Theater and an ad for the Los Angeles Times came on, talking about its movie reviews and entertainment coverage. I thought to myself, "I can do that," and I cross-trained in Arts & Entertainment.
I began to write reviews, second takes and columns, along with the feature stories I wrote about other students' accomplishments. I developed a distinct writing style and refined my critical voice, and all the edits and word-cutting forced me to write more succinctly – which helped when I wrote for class.
It still baffles me that people across campus – and even across the world – would want to read my writing. All the comments from friends did wonders for my self-confidence.
The Daily Bruin also allowed me to explore the city I've lived in all my life. My parents aren't adventurous, so before coming to college, it was rare for me to go explore LA. But the Daily Bruin provided me with the opportunity to visit museums and go to places like Universal Studios Hollywood.
I went to my first concert for a Daily Bruin review. The last column I wrote for The Bruin gave me the motivation to try the weirdest food in LA I could think of and attempt things I would never have had the guts to try otherwise.
Let's face it: The press passes are the best part of the job. They also make for great date ideas.
Going into college and even for most of the time I worked at The Bruin, I never considered journalism a career option. It was just something I did to pass the time and boost my resume. But over the years I've had so much fun, met so many great people and created so many memories that I think I'll let this ride for a little longer.
Thanks for everything, Daily Bruin. It's been a trip.
Fernandez was a Video contributor 2013-2014, Video reporter 2015-2017, Arts and Entertainment contributor 2015-2016 and A&E staff 2016-2017.