UCLA Club Sports closes off 2016-2017 season with impressive finishes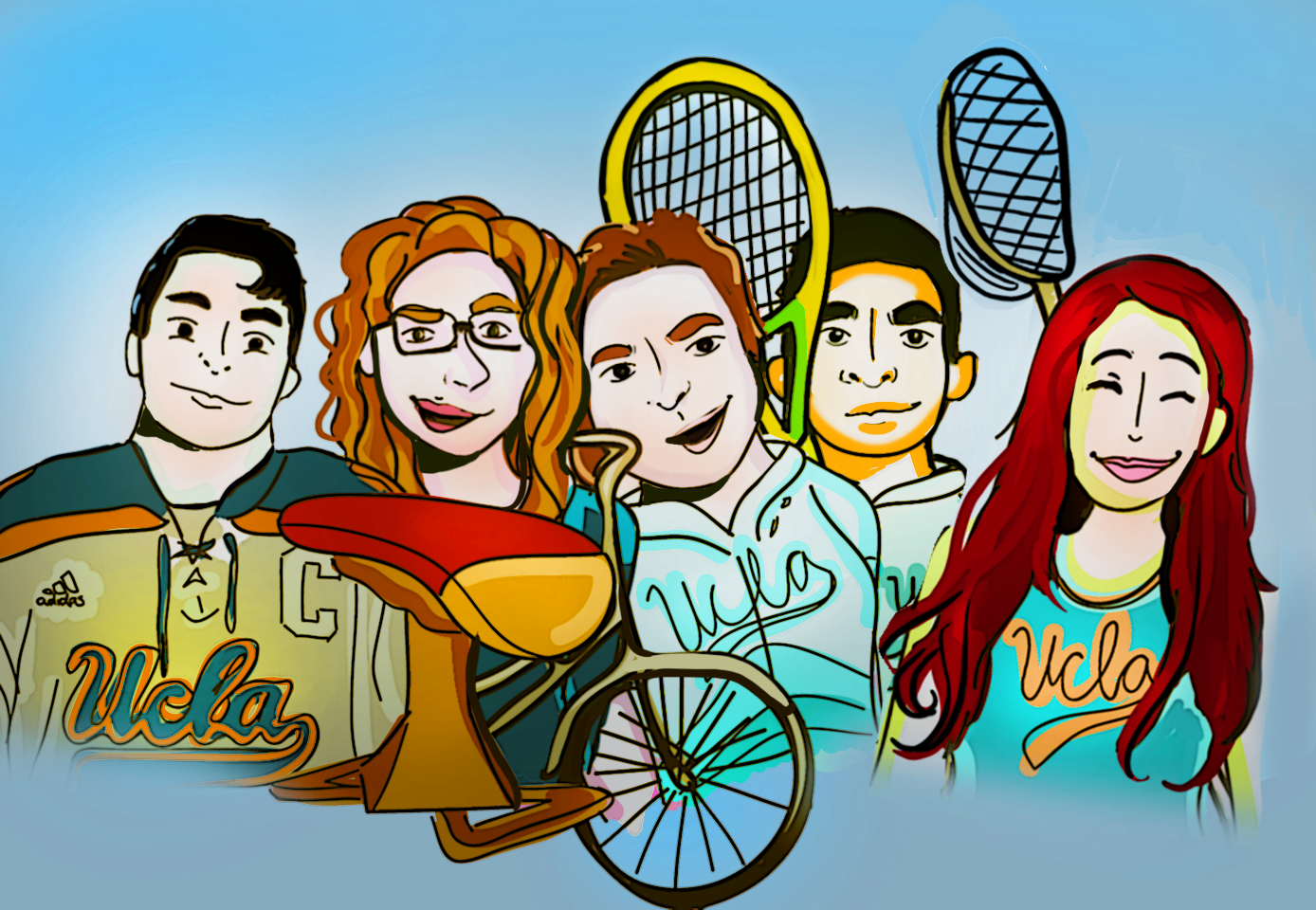 (Shreya Mantri/Daily Bruin)
UCLA Club Sports is the umbrella organization for 52 different club teams and 2,500 members. Twenty-three of those club teams made it to a national championship event this year, and all of them were able to fundraise a total of over $600,000 for both scholarships and other team operations. Here are some of their top moments of 2016-2017.
Ice hockey
UCLA ice hockey captured the Pac-12 title for the first time since 1999 and won its five-game series with USC to bring the Crosstown Cup back to Westwood for the first time since 2013.
UCLA's season started out rocky – the Bruins lost seven of their first 11 games – but a turning point came in its first matchup against USC on November 17.
"We had a really awful first period," said third-year defenseman Nick Katzaroff. "We banded together in the locker room and came back out and had a much better rest of the game and ended up winning the game in overtime. And our season sparked from there."
The team went on to win seven of its next eight games.
Katzaroff and fourth-year forward Brandon Hsiao were selected to compete in the American Collegiate Hockey Association's All-Star Weekend in April.
"You get to see kids from all around the country, and it's just stronger play in general than what the West has to offer for club college hockey," Katzaroff said.
Gymnastics
Club gymnastics had arguably its best season ever.
As a level 8 team, the squad placed second at the National Association of Intercollegiate Gymnastics Clubs Regional, its highest finish in the club's history.
The Bruins sent nine athletes to compete at nationals, where third-year student Cameron Sasmor placed fourth in vault in the level 9 division and third-year student Micah Cliffe placed tenth on floor in the men's division.
"I did a Yurchenko layout vault, and I was just really proud that I'd done that because I hadn't ever competed that before college," Sasmor said. "You go onto the vaulting table backwards and then you do a flip in the air before you touch the ground."
Sasmor said the team was able to be successful this year because it was able to send more athletes to more events.
"I think that it's really set a precedent for us for the next year," Sasmor said. "We know we can do well so we're going to be even more driven to do better next year."
Tennis
The club tennis team finished third in the nation this year after competing in Orlando, Florida, for nationals.
President Arjun Sarkar, a fourth-year student, said the team's strength was partly due to talented freshmen, who comprised two-thirds of the team that competed at nationals.
Sarkar also organized mandatory practices, team dinners and additional bonding activities off the court.
"I definitely tried to change up the team dynamic this year," Sarkar said. "I think last year we were a little bit flat, practices weren't too intense. … It was kind of just show up and play tennis."
The team held meetings this year for the first time and laid out expectations at the beginning of the year to work toward concrete goals. Sarkar also said practices were more competitive and intense this year.
Cycling
UCLA cycling claimed the Omnium team championship title this year in the Western Collegiate Cycling Conference, a feat the team has never accomplished before.
"In the beginning of the season, we kind of knew that everything was going to go well because last season, we already had one of the strongest teams – we just added a bunch of talent to it," said fourth-year student R.J. Pearce, this year's president.
Fifth-year student Maddy Ward won the individual conference title on the women's side, while third-year student Samuel Boardman notched the same recognition for the men. This was only Ward's second year on the team, and she was one of only two UCLA cyclists in the Women's A category.
This was the team's first year under coach Matt Chatlaong, and it finished fifth at the USA Cycling Collegiate and Para-Cycling Road National Championships, which were held in Grand Junction, Colorado.
"People don't think of cycling as a team sport, but it is," Ward said. "You work together, and as a team, you decide which individual you're going to work for, to help (him or her) win the race."
Pearce said team members do a good job of supporting one another at races, spending time together outside of cycling and creating a cohesive team dynamic.
"The best riders are out there doing the rides with the beginners," Pearce said. "I think that's really helping in creating a community experience."
Women's lacrosse
Women's club lacrosse was ranked in the top five for the majority of the season, which culminated in a ninth-place finish at nationals.
"I'd say this season was especially great because we had a really young team," said third-year attacker Katie Koller. "A lot of people stepped up."
Koller, fourth-year midfielder Gretchen Kiep, fourth-year defender Jackie Adelsberg and third-year defender/attacker Leah Feulner were all named First Team All-Americans.
The Women's Collegiate Lacrosse Associates also named Koller an Attacker of the Year. The junior was tied for ninth in the nation for goals with 39 and eighth in the nation for assists with 19. Adelsberg was named the Defender of the Year.
Koller said that UCLA's win over Georgia was one of the highlights of the season because of how many close games they've played against them during her tenure at UCLA.
"In the past three years that I've been playing, we've had really close games with them – lost by one, won by one, we've played them so many times," Koller said.
Not only did the Bruins beat the Bulldogs 15-7, but the team only lost one game over the span of the season.
Angus joined the Bruin as a sophomore in 2016 and contributed until she graduated in 2018. She was an assistant Sports editor for the 2017-2018 academic year and spent time on the men's volleyball, women's volleyball, gymnastics, women's water polo and swim and dive beats.
Angus joined the Bruin as a sophomore in 2016 and contributed until she graduated in 2018. She was an assistant Sports editor for the 2017-2018 academic year and spent time on the men's volleyball, women's volleyball, gymnastics, women's water polo and swim and dive beats.