Athletes to Watch: DB Sports spotlights promising returning athletes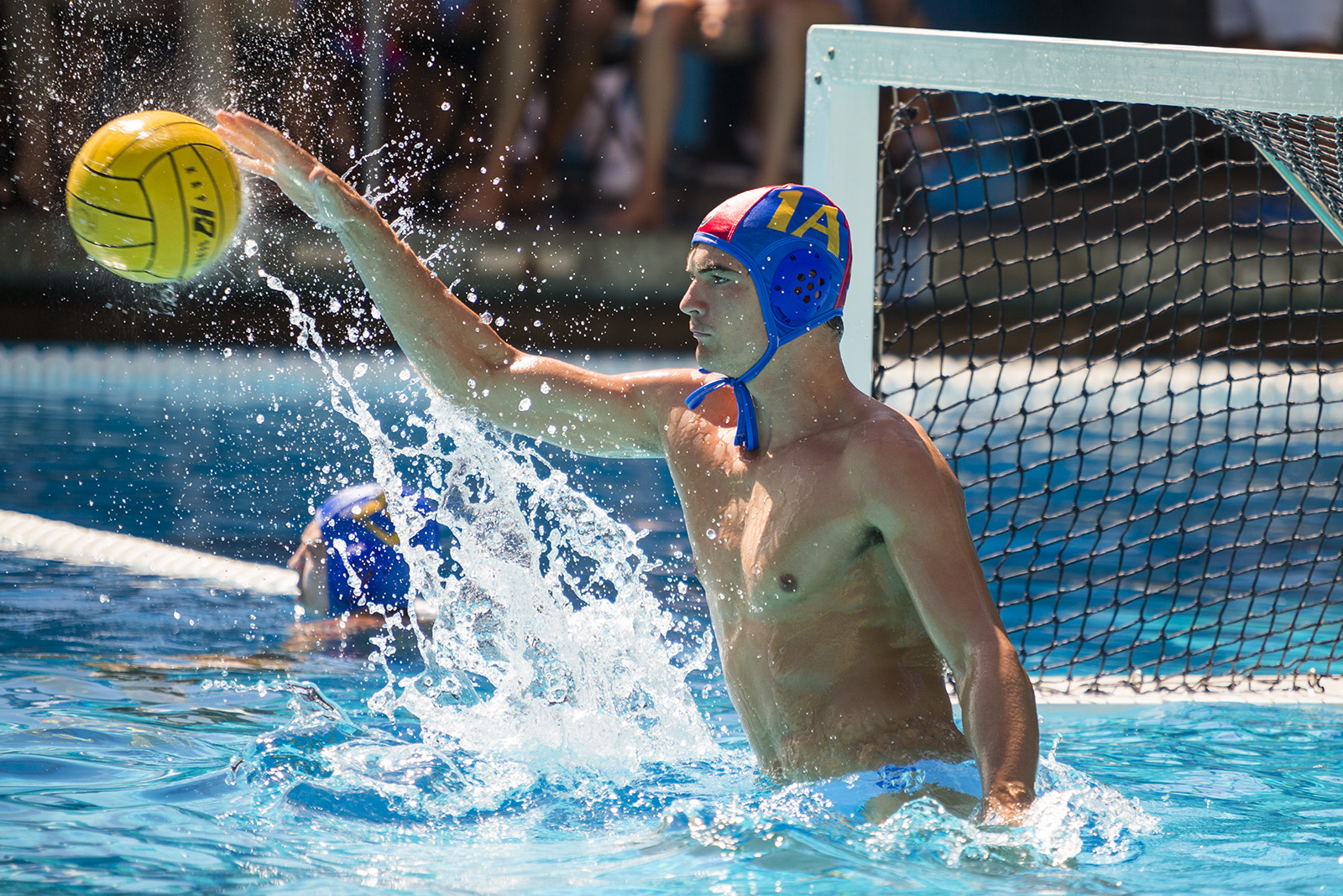 With Cutino Award winner Garrett Danner set to graduate, redshirt sophomore Alex Wolf is slated to be the next goalkeeper for the UCLA men's water polo program. (Daily Bruin file photo)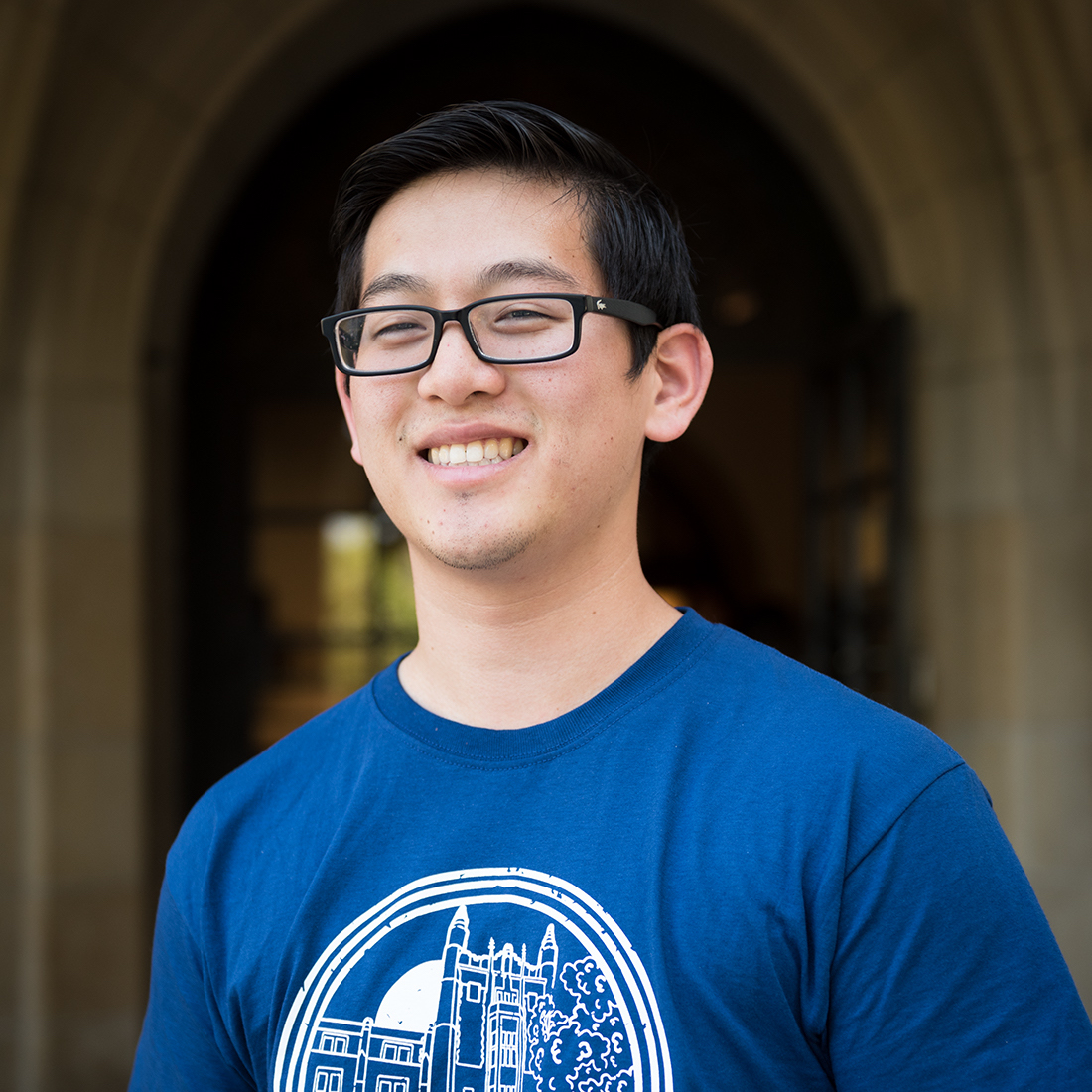 UCLA often attracts the best recruits in the nation, supporting the athletic department's claim that champions are made in Westwood. And while some athletes' time as Bruins have expired, Daily Bruin Sports gives its suggestions on which returning athletes fans should watch out for next year.
Alex Wolf, men's water polo
Michael Hull, assistant Sports editor
For the past two years, redshirt sophomore Alex Wolf has been shelved for the most part behind senior Garrett Danner as the men's water polo team's starting goalie. Danner is UCLA's all-time career and single-season saves leader, so that's no surprise – he won the Peter J. Cutino Award after UCLA's perfect 2015 campaign and is a finalist for the award again this year.

But with him having graduated, Wolf will be the go-to option in cage after redshirting last year. He competed in the National League in the spring on the same team as some of UCLA's incoming freshman, and was one of the United States senior national team's goalies during the FINA Intercontinental Tournament in April.
Wolf was named that tournament's top goalkeeper after recording 17 saves in the 8-6 loss to Australia in the gold-medal game. He had a 15-save performance in the opening 10-8 win over Japan, and 11 in the following win against Kazakhstan.
In less than seven games his freshman year, when Danner won the Cutino, Wolf recorded 77 saves and had a goals-against average of 4.05. He'll be returning to the active lineup this fall with two more years of water polo experience – international, even, at that – and with more consistent playing time, Wolf should definitely be on UCLA fans' watch list.
Daenan "Kofi" Gyimah, men's volleyball
Grant Sugimura, assistant Sports editor

Even with the loss of two seniors – middle blocker Mitch Stahl and setter/opposite Hagen Smith – UCLA men's volleyball still maintains a very intriguing cast of characters – possibly headlined by junior outside hitter Jake Arnitz.
Other interesting figures to watch would be sophomore setter/opposite Micah Ma'a and newly transitioned junior libero JT Hatch.
However, I think the player to watch out for next year is the lanky, music-making, freshman middle blocker Daenan Gyimah.
In his first nine games, Gyimah notched six double-digit-kill games. But the most notable stat was his high hitting percentage, with none coming below .333 and the third lowest being .444.
Gyimah regressed as the season progressed and eventually sat out the last month or so with a hand injury.
The middle has almost every single physical key that one could wish for in a volleyball player and even though his blocking needs some improvement, look out for Gyimah to be a force on the court next year and for years to come.
Martin Redlicki, men's tennis
Hanson Wang, assistant Sports editor
Coach Billy Martin said at the beginning of this season that he thought he had two players capable of playing No. 1 singles.

Only one of them – Martin Redlicki – will return.
The junior has compiled a 58-10 record in dual match play during his career, although the bulk of those wins have come at No. 2 singles. This year, he went 18-1 at court two but only 4-3 at court one, ending up ranked No. 41 in the country. He'll need to shore up his consistency as UCLA's probable top singles player, but he has all the physical tools to be ranked in the top-20.
Redlicki will also likely pull double duty as part of UCLA's top doubles team along with freshman Evan Zhu. The duo ended the year ranked No. 5 in the country after a 17-3 dual match record.
So as the Bruins look to advance past the NCAA quarterfinals for the first time since 2014, fans should keep an eye out for the 6-foot-5 left-hander manning both No. 1 courts.
Rai Benjamin, men's track and field
Nicholas Yekikian, Daily Bruin reporter
Sophomore sprinter and hurdler Rai Benjamin has a little over one track season under his belt at UCLA and is still putting up record-setting times.
The hurdler was kept out of most of last season with a foot injury, but still had enough pace in 2016 to qualify for NCAA Division I Championships at the last possible moment.
This year he has repeated that feat, and he posted the fifth-fastest 400 meter hurdles time, 48.91 seconds, in UCLA history along the way.
In addition to that, he's helped take the men's 4×100 meter relay team to the championship meet. He contributed to this year's team taking the ninth-quickest spot on that record list, with the four man group coming in at 39.32 this weekend.
Benjamin is also on the cusp of being on UCLA's top ten all-time list for the open 400 as well, his time of 45.72 being just four hundredths of a second slower than the tenth spot on that list.
Benjamin will be looking to topple even more records as his time here unfolds. At the rate he's progressed Benjamin is definitely going to be one athlete worth keeping an eye on as next year's track season rolls around.