Students protest department's evaluation of lecturer Keith Fink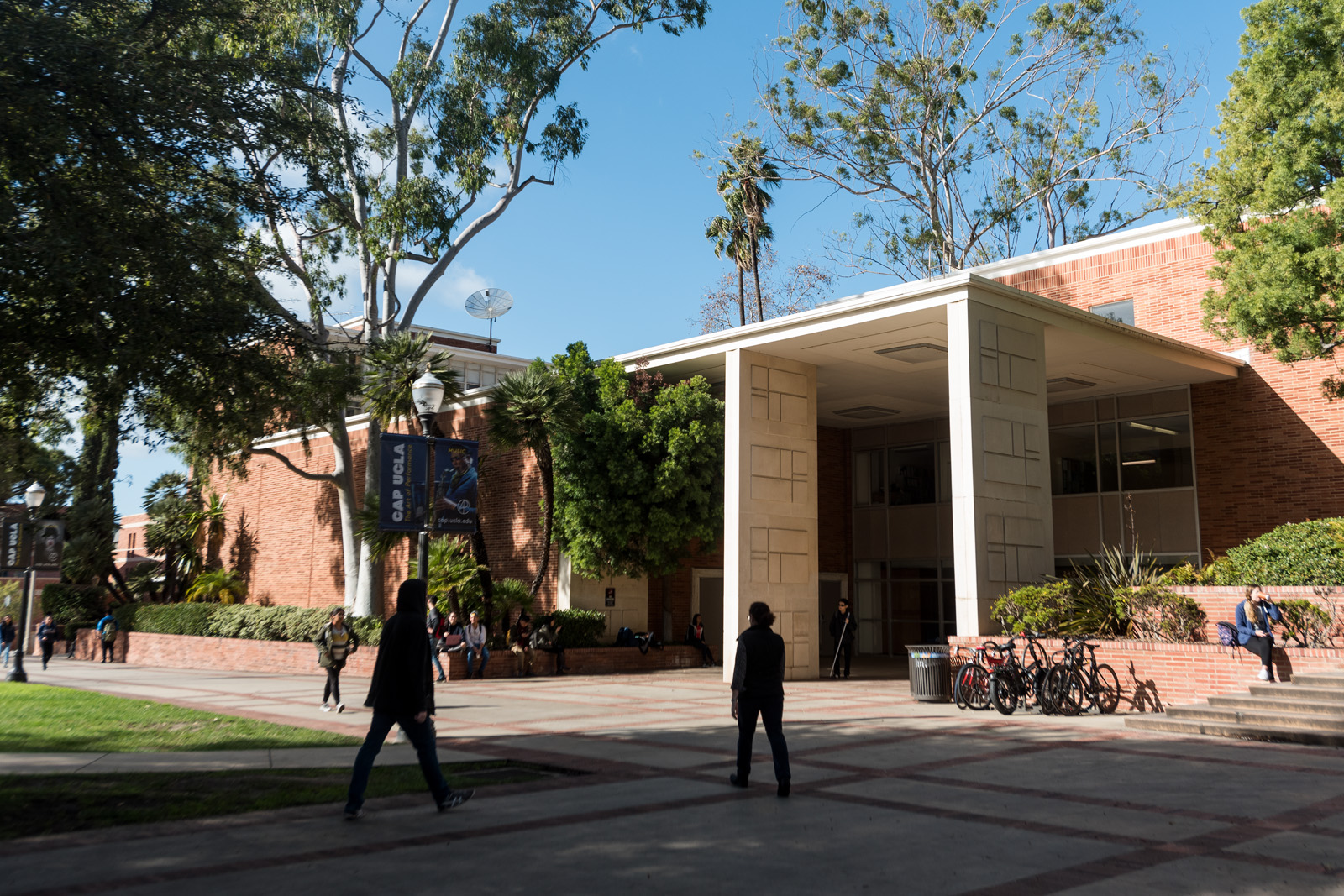 Laura E. Gómez, interim dean of the UCLA College Division of Social Sciences and professor of law, will make the final decision about Keith Fink's status as a communication studies lecturer. (Miriam Bribiesca/Photo editor)
Students are planning a protest demanding the university retain Keith Fink as a lecturer in the communication studies department.
Keep Fink at UCLA, a group of UCLA students, alumni and activists, organized the protest, because they believe the administration is mistreating Fink's excellence review. The protest will take place Friday on the lawn adjacent to Murphy Hall.
Fink, who teaches courses on free speech and entertainment law, is currently going through a lecturer evaluation process called an excellence review. The departmental review usually takes place between a lecturer's 16th and 18th quarter teaching and determines whether or not a lecturer's contract will be terminated.
Laura E. Gómez, interim dean of the UCLA College Division of Social Sciences and professor of law, will make the final decision.
Fink has publicly said he thinks he is being treated unfairly by the the communication studies department because of his conservative ideology. Fink gave an interview on Fox News earlier this quarter to express his frustration regarding the way his review is being handled. He said he thinks the review committee is biased against him and unqualified to review him.
For example, Fink said he sent the communication studies department a list of faculty who are biased against him, which he is allowed to do as part of the process. However, the department still appointed a faculty member on his list to review one of his classes.
UCLA spokesperson Brian Haas said he thinks the instructor review process is comprehensive and fair.
"(Fink) has been afforded the full due process considerations mandated by the collective bargaining agreement and that every lecturer undergoing this review receives," he said.
As part of the excellence review, a committee of nine tenured faculty members in the communication studies department voted on whether or not Fink met the criteria. Three people voted in favor, three voted against and three abstained in their decision.
Fink said he thinks the administration twists and makes up rules.
"The actual governing document called (Memorandum of Understanding) for Unit 18 does not have a part of the process where it goes to Dean Gómez," he said.
However, Greg Bryant, vice chair of the communication studies department, said Gómez will have to make the final decision on Fink's employment as it is part of the university policy.
"The department is not making up any rules," he said. "Decisions on continuing lecturers are made by the dean."
Several students in Fink's class said they think Fink is being treated unfairly because he criticizes the administration. For instance, Fink has questioned Title IX officials' qualifications and criticized the Office of Equity, Diversity and Inclusion.
Tara Murphy, a spokesperson for Keep Fink at UCLA and a second-year political science and sociology student, said she thinks the administration's actions against Fink infringe on his First Amendment rights.
Protesters will deliver a list of demands to Gómez on Friday, according to a Keep Fink at UCLA press release. Murphy said the group's priorities are making sure Fink's job remains secure and that he does not experience negative consequences for exercising his First Amendment rights.
Fink said he thinks the committee found he was excellent based on their criteria, but they are still trying to find reasons to fire him.
"Not only am I excellent but I am the most excellent teacher in the department," Fink said.
[Related: Communication studies lecturer claims restrictions on class enrollment]
Several students said they think Fink is an excellent professor who is well-liked by his students.
"Fink is a wonderful teacher and a great person for how much he cares about UCLA and his students," Murphy said.
Mick Mathis, a fourth-year philosophy student, said he thinks Fink is a fantastic professor because he lectures students in addition to working as a lawyer.
"It is pretty disgusting that the university would treat him this way," he said. "The university does not care about the students pushing for him."
Fink said he has asked for an extension in order to submit an optional response letter to Gómez and added Gómez should receive the letter by Friday.