Amendment proposed to give control of UCOP budget to state legislature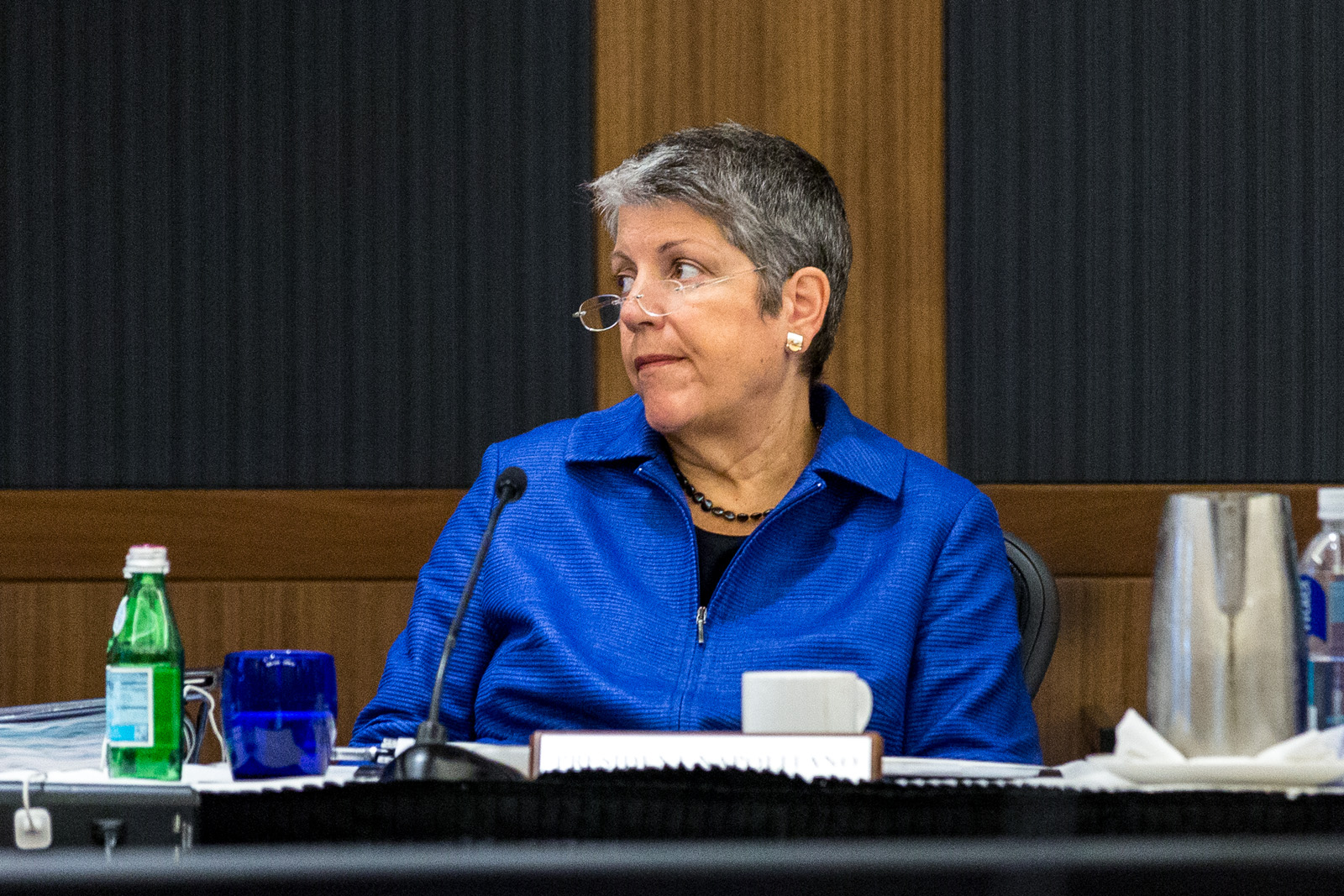 A state senator proposed a constitutional amendment that would restructure the University of California Board of Regents and limit the fiscal autonomy of the UC Office of the President. Some lawmakers have criticized UC President Janet Napolitano after an audit found UCOP did not disclose $175 million in reserve funds. (Jintak Han/Assistant Photo editor)
The University of California Office of the President could lose its financial autonomy if a state constitutional amendment proposed Tuesday becomes law.
State Sen. Edward Hernandez introduced Senate Constitutional Amendment 14, which would allow the California State Legislature to allocate UCOP's budget. The proposal comes after a state audit found UCOP spent significantly less than it requested from the UC Board of Regents between 2012 and 2016, resulting in an undisclosed accumulated surplus of $175 million.
The proposed amendment would also require more faculty, student and staff representation on the Board of Regents, reduce appointed members' terms from 12 years to four years and limit appointed members to a maximum of three terms.
"We need more accountability from the Office of the President and new perspectives on the Board of Regents," Hernandez said in a statement. "We owe it to our students and their hard working families to fight for necessary changes within our publicly funded higher education system."
Hernandez added UC would maintain independence in academic affairs under the amendment.
[Related: State audit criticizes UC administration for misleading budget practices]
Part of UCOP's surplus was $32 million in unspent funds the office received from an annual fee charged to campuses. In addition, the audit found several UCOP employees' salaries were much higher than those of state employees in similar job positions.
California State Auditor Elaine Howle recommended UCOP give surplus funds in the reserves back to campuses to fund programs to benefit students.
UC spokesperson Claire Doan said in an email statement that UCOP thinks the Board of Regents should continue to allocate UCOP's budget, rather than the legislature.
"We believe that amending our state constitution based on this audit would be a mistake," Doan said.
She also said UCOP is in the process of implementing all of the state auditor's recommendations.
Chloe Pan, undergraduate student government external vice president, said she currently does not have a stance on the proposed amendment, but agrees with provisions to increase student voting positions and limit regents' terms.
"I'm in full support for increasing faculty, student, and staff representation, particularly giving three more students voting power," Pan said. "I also agree with the need to increase (regents') accountability and decrease term lengths."
Gov. Jerry Brown proposed withholding $50 million from the UC until UCOP implements all of the auditor's recommendations in his revised budget released earlier in May.
SCA 14 requires approval from two-thirds of both houses of the state legislature before going to a vote statewide in November 2018.
Contributing reports from Stephen Liu, Daily Bruin contributor