UC Regents recap – May 18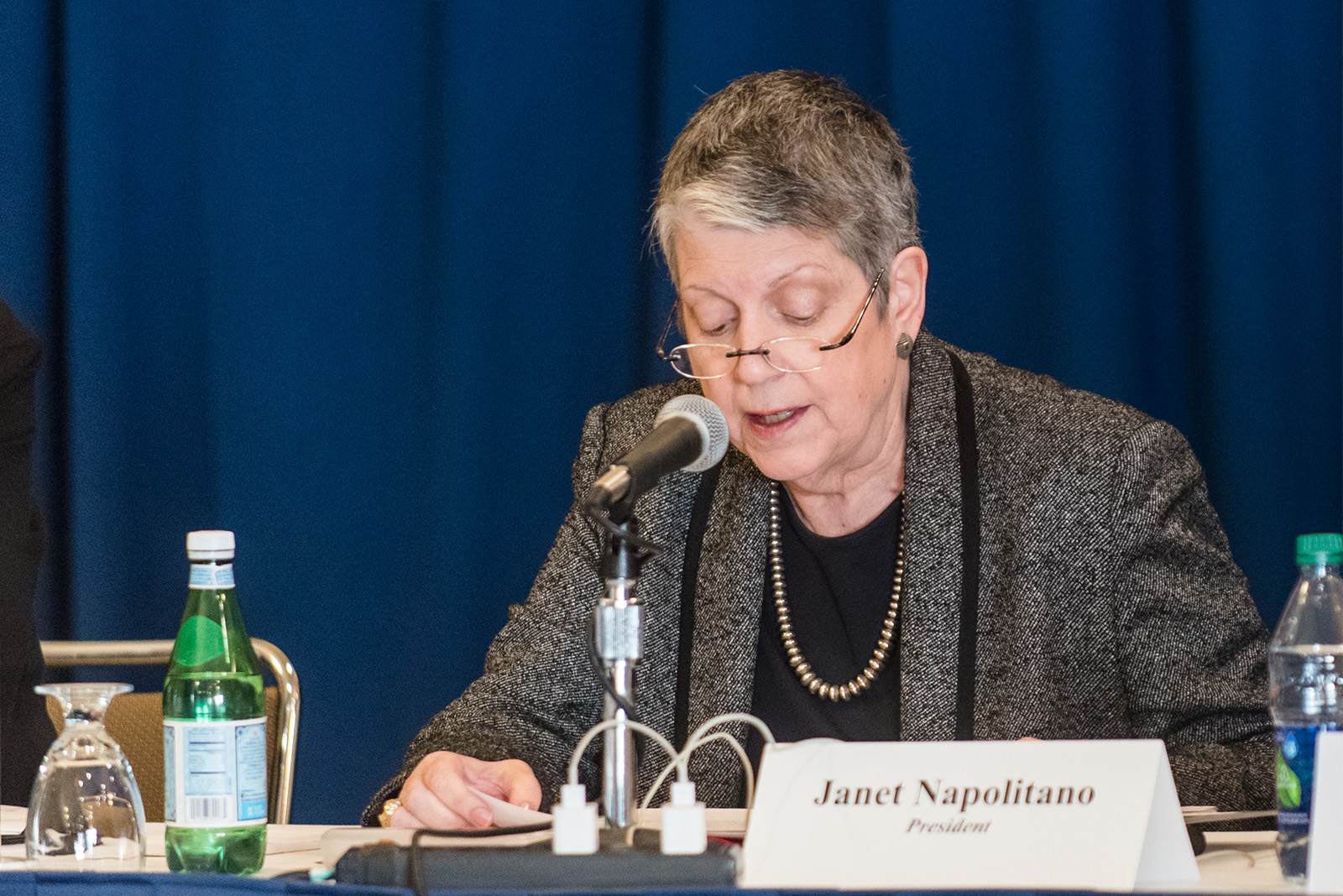 The University of California Board of Regents approved a cap on nonresident student enrollment at its bimonthly board meeting Thursday at UC San Francisco. (Grace Zhu/Daily Bruin)
The governing board of the University of California met for the last day of its bimonthly board meeting at UC San Francisco on Thursday. The Board of Regents heard details about the state's audit of the UC Office of the President, discussed UCOP's budget and approved a cap on nonresident student enrollment. Ex officio regents Anthony Rendon, speaker of the assembly, and Tom Torlakson, state superintendent of public instruction, attended the meeting.
Board of Regents
State Auditor Elaine Howle presented the results of her office's audit of UCOP. She emphasized the audit aimed to look at UCOP's protocols and procedures, not critique UC President Janet Napolitano's leadership.
Howle also expressed concerns about UCOP's schedule for implementing the audit's recommendations. The audit recommended a three-year plan, starting April 2018, to begin implementing changes to align with the state's legislative and budget cycle. However, UCOP had asked to begin implementing them by July 2018, which Howle said she thought was unreasonable.
Howle said the audit had difficulty measuring the cost of systemwide UCOP and the number of services campuses are actually using. She added she was concerned by UCOP's interference with her attempts to conduct confidential surveys with individual campuses. The regents approved hiring an independent third party to investigate UCOP's alleged interference May 11.
She also said she hopes regents will hold public meetings to discuss people's opinions on systemwide initiatives and will continue overseeing UCOP.
Rachael Nava, UC chief operating officer and head of the task force in charge of implementing the audit's recommendations, laid out UCOP's plans for implementation, including changing budget practices. She said UCOP will now separately display past funds and provide reserve balances.
Regent Monica Lozano, chair of the board, said the recommendations were not just about complying, but changing the institutional culture of UCOP.
The regents voted to authorize a budget for UCOP for the 2017-2018 fiscal year, but the Finance and Capital Strategies Committee will review it in depth before the regents vote to confirm increased funding for certain programs at the July meeting.
The board also approved actions the committees voted on during Wednesday's meeting.
Contributing reports from Emily Guo and Shweta Chawla, Daily Bruin staff.