UC Regents to consider housing options for increased enrollment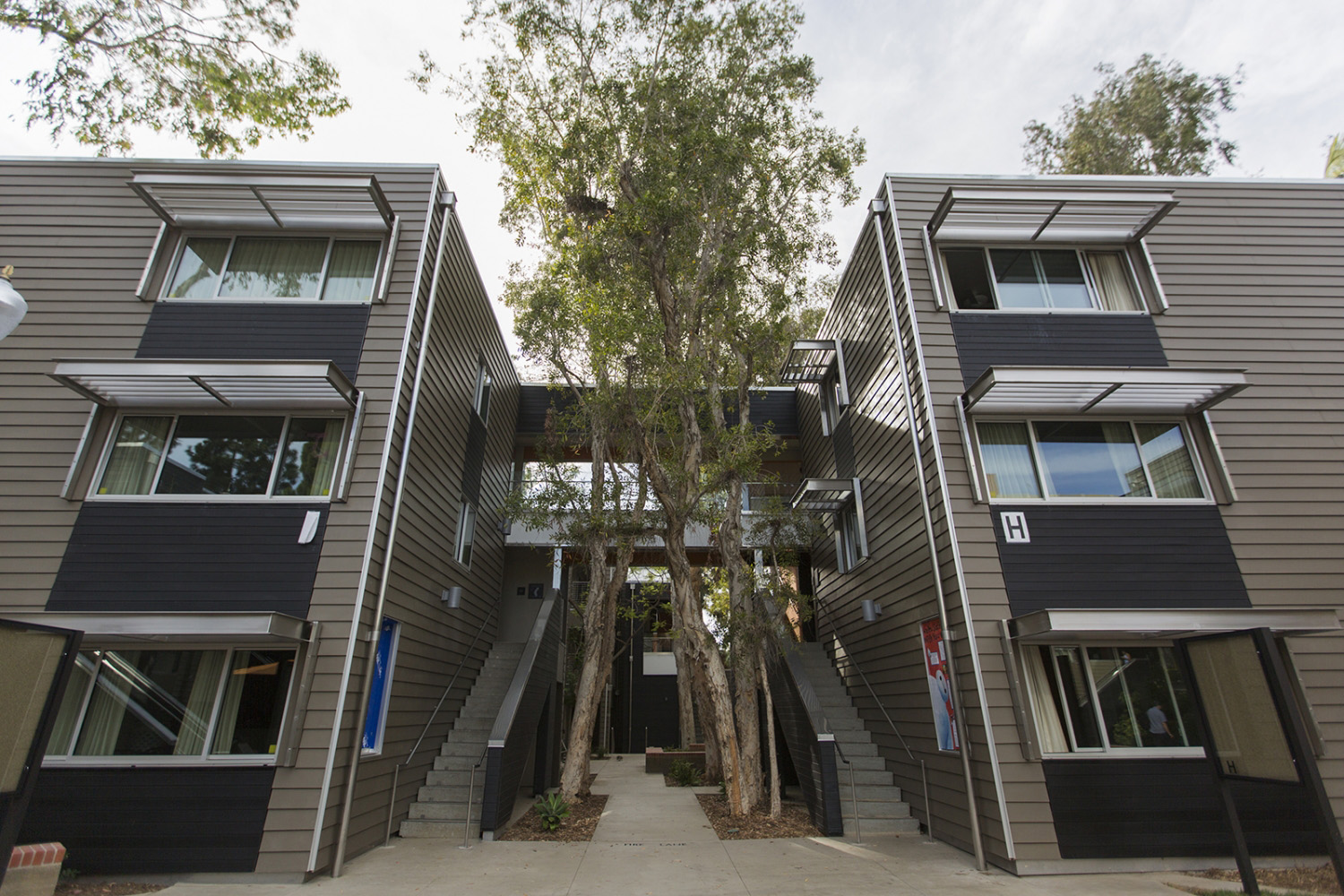 UCLA is one step closer to adding thousands of beds across three to five housing projects by 2021.
The University of California Board of Regents will vote to approve preliminary funding next week. (Daily Bruin file photo)
The governing board of the University of California will vote to add more housing options at UCLA at its meeting next week.
The UC Board of Regents heard proposals from UCLA officials at its March meeting to add about 6,900 beds by 2021. The increased housing would allow UCLA to increase first-year students' housing guarantee to four years, transfer students' guarantee to two years and accommodate increased enrollment.
Next week, the regents will vote to approve funding to study potential locations for five proposed undergraduate housing sites at UCLA.
[Related: UCLA to propose new dorms, apartments to match enrollment increase]
Three of the sites would be on the Hill: Bradley South Residence Hall near Tom Bradley International Hall, Lot 15 Residence Hall between Saxon and Hitch Residential Suites and Drake Stadium Residence Hall along the upper rim of Drake Stadium.
The university plans to use housing reserves to fund $2.3 million for the Bradley South Residence Hall, $3 million for the Lot 15 Residence Hall and $2.7 million for the Drake Stadium Residence Hall.
The proposal also includes two apartment buildings for upperclassmen undergraduate students and graduate students.
One project, which would demolish the UCLA Extension office building on Le Conte and Gayley avenues to build an apartment complex, asked for $3.1 million.
The other project would use $4.3 million to replace Warren Hall, currently a laboratory space, with another apartment complex. Graduate students lobbied UCLA officials to include graduate student housing in the Warren Hall replacement in their proposal to the regents.
Michael Skiles, president of the Graduate Students Association, said he met with administrators and encouraged graduate students to email officials about the need for more affordable graduate housing.
The updated proposal stipulates the site could house either undergraduate students or graduate students.