Judicial board rules against petition to disqualify Bruins United slate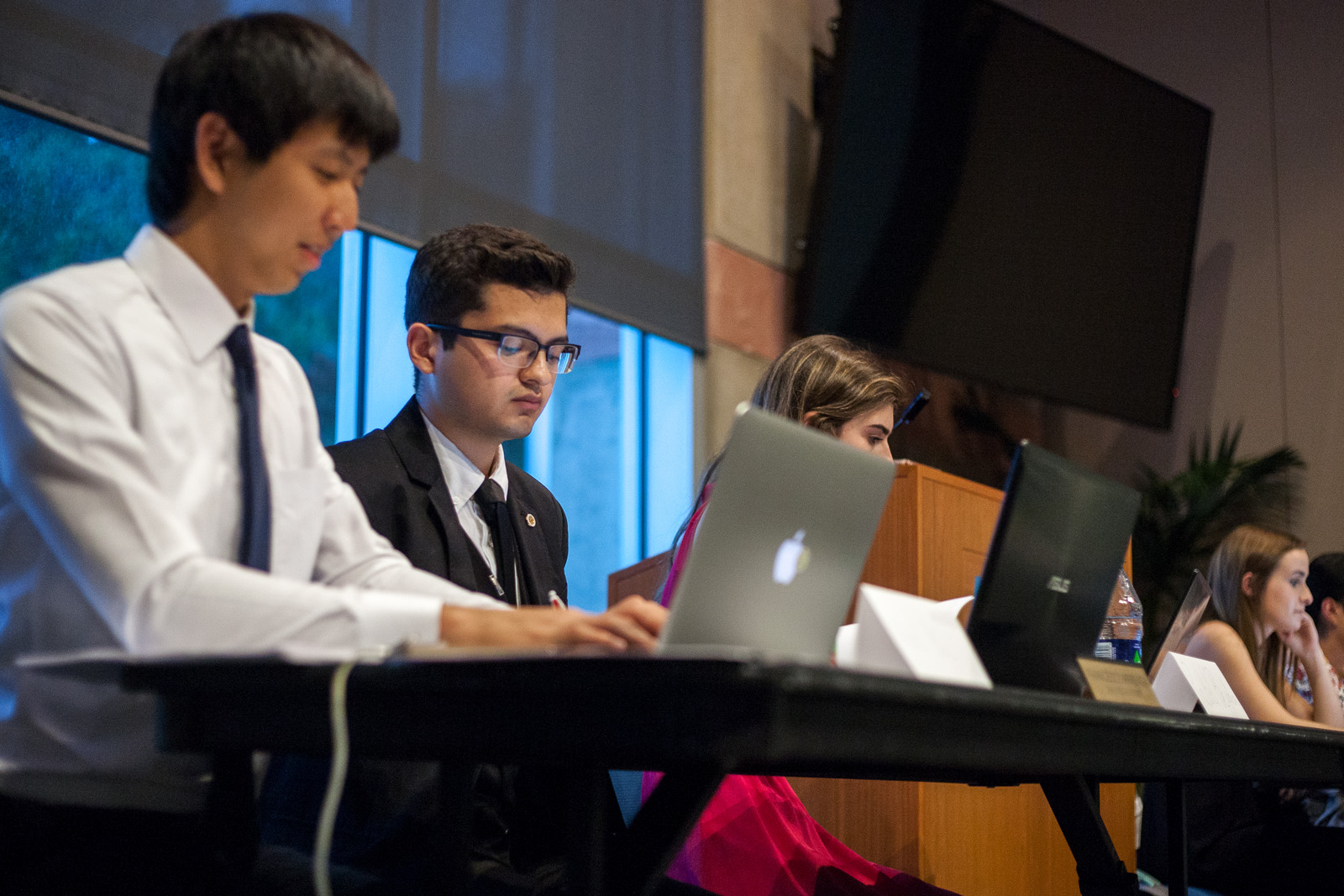 The USAC Judicial Board held hearings Thursday night to determine whether the election board violated election code in this year's undergraduate student government elections. (Kristie-Valerie Hoang/Daily Bruin)
The undergraduate student government judicial board ruled in favor of the election board after receiving a petition asking it to disqualify the Bruins United slate.
The judicial board voted unanimously that the election board did not violate code when sanctioning the slate for multiple violations.
Three students petitioned against the election board Thursday morning, alleging that it had sanctioned the slate too lightly, creating an unfair environment. The petition, titled Alicia Frison, et al. v. USAC Election Board, asked that the judicial board disqualify Bruins United from the Undergraduate Students Association Council as a "remedy."
The judicial board held hearings on Thursday evening, and released its unanimous decisions in favor of the election board Friday morning.
The judicial board ruled that the respondent to the petition, the election board, did not violate election code by issuing three sanctions that the petitioners claimed were not severe enough.
The judicial board will release its full opinion within two weeks, in accordance to its official rules.
Voting for this year's USAC election ends 3 p.m. Friday, and results will be announced in Meyerhoff Park at 5 p.m.
---
Click here for full coverage of the 2017 USAC elections.