UC president, Board of Regents chair speak on state audit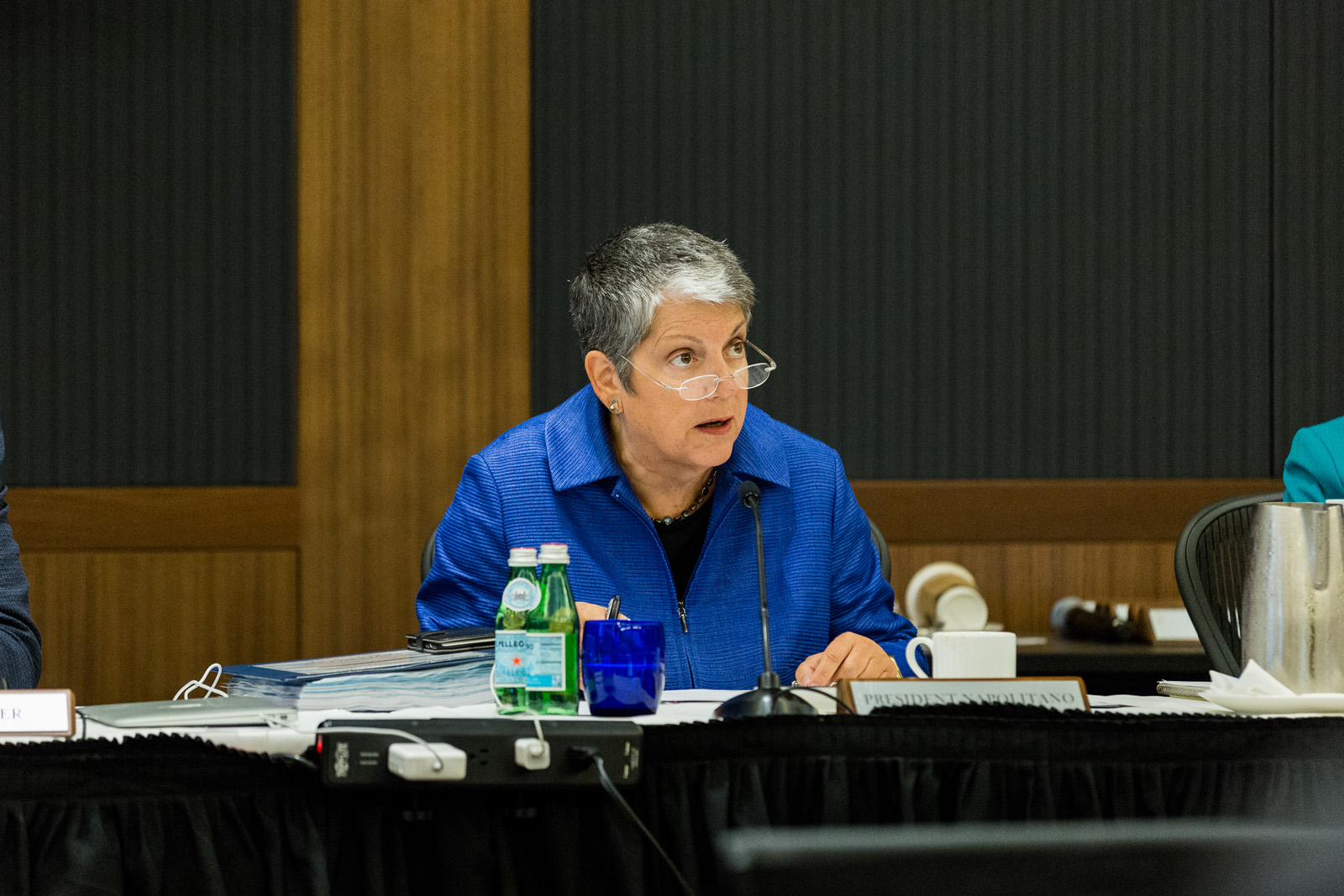 University of California President Janet Napolitano testified in Sacramento on Tuesday at a joint legislative audit committee hearing about an audit of the UC Office of the President. (Jintak Han/Assistant Photo editor)
A California state legislative committee discussed an audit that claimed the University of California practiced misleading budget policies and failed to disclose a $175 million surplus.
State Auditor Elaine Howle released her report of the UC Office of the President last week. UCOP provided some of its administrators more generous salaries and benefits than those given to other state employees with similar titles, according to the audit.
Legislators on the joint legislative audit committee asked Howle questions about her findings and whether the UC's spending was justified.
Assemblymember Jose Medina, chair of the Assembly Higher Education Committee, said he was concerned about the auditor's claims that UCOP interfered with her attempts to solicit independent surveys from campus officials.
"I see from the surveys that there is concern among the campuses themselves," he added. "I am extremely bothered that there was tampering with that. I know as a classroom teacher that the work educating does not happen in Oakland but on the campuses."
Assemblymember Marc Levine asked how UCOP should implement the auditor's recommendation to return money from the campus assessment fee to campuses if the office uses it to fund initiatives that benefit all institutions.
Howle said because UCOP's discretionary funds' surplus has grown even as the office has added new programs, she thinks UCOP does not need additional discretionary money to keep everything funded.
[Related: State audit criticizes UC administration for misleading budget practices]
UC President Janet Napolitano and UC Board of Regents Chair Monica Lozano said they agreed to implement all of the audit's recommendations, but defended some of UCOP's practices.
"While it is good budget practice to have a reserve, we do agree that it is important to have a transparent budget policy around reserves," Napolitano said.
Regarding allegations of UCOP interfering with campus responses to audit surveys, she said UCOP was only helping campuses make accurate responses.
"While we believe we did things appropriately, it is clear in retrospect that we could have handled this better," Napolitano said. "We could have worked through the auditor to make sure these surveys were administered appropriately and that they were sent to the proper campuses."
Lozano said she thinks the board of regents has engaged with the Legislature in several ways. For example, Anthony Rendon, speaker of the state Assembly, and Lieutenant Governor Gavin Newsom both serve on the board of regents by virtue of their office. Lozano also cited the regents' Public Engagement and Development Committee and meetings with state senators as part of a subcommittee created by Senate President pro Tempore Kevin de León.
Napolitano also said part of the campus assessment fee goes toward paying off UCPath, a consolidated upgrade for UC's payroll systems for all 10 campuses, and that increased enrollment of California residents remains a priority for the University.
[Related: UCPath payroll implementation delays continue at increasing cost]
"Moving forward, we accept the auditor's recommendations on how to represent (presidenital initiatives) as budget matters and will work with the board and an independent third party to make sure we use best practices to make sure everything is crystal clear," she added.
Contributing reports from Andrea Henthorn, Megan Daley and Ludwig Hurtado, Daily Bruin staff.