New shuttles to bring students to grocery stores outside Westwood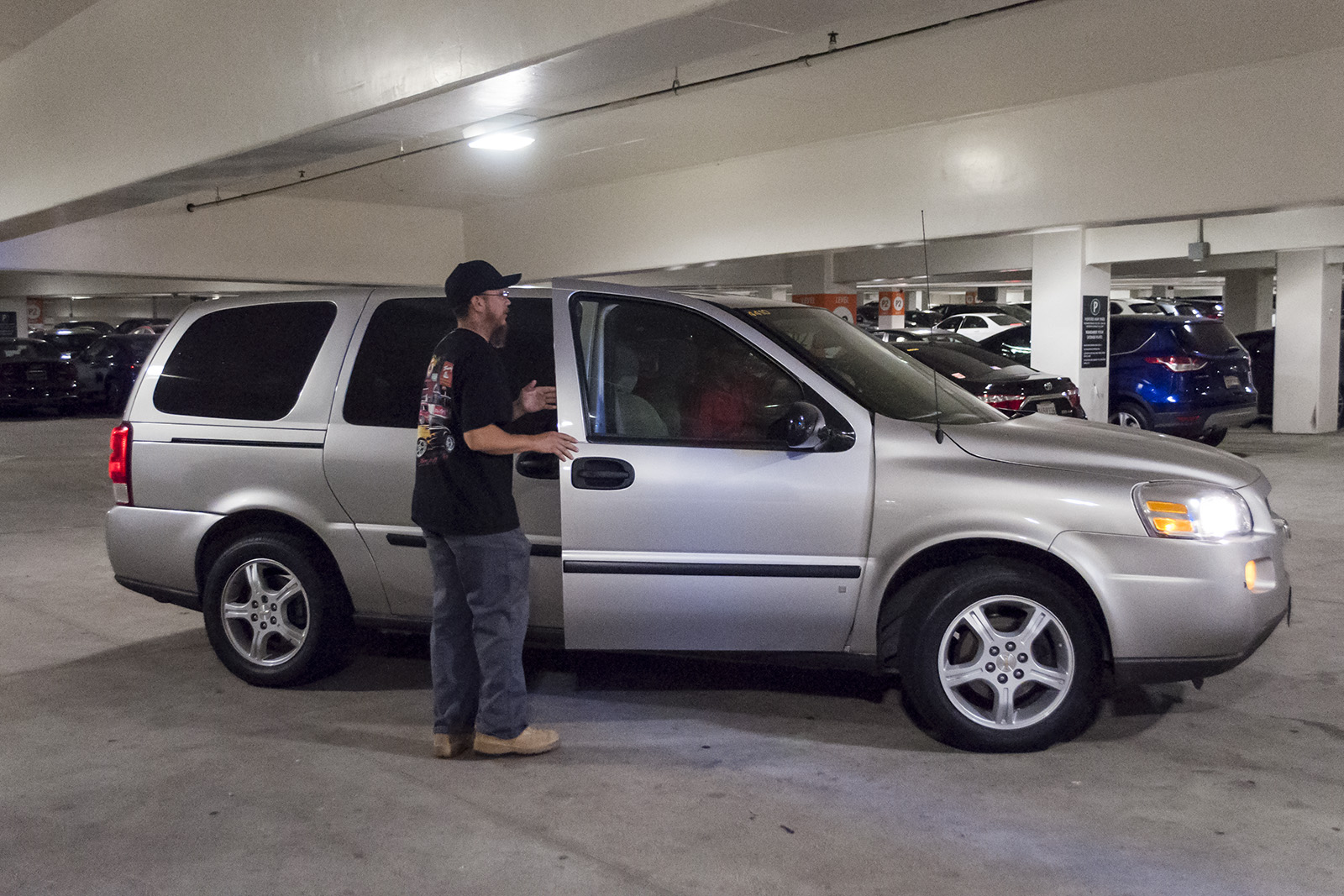 The Community Programs Office will be using smaller vehicles for their grocery shuttle pilot program during spring quarter. (Eda Gokcebay/Daily Bruin)
April 28, 2017 12:29 a.m.
Grocery shuttles taking students outside of Westwood are now in service after months of delay.
The UCLA Community Programs Office officially launched the grocery shuttle pilot program this week, said CPO Director Antonio Sandoval. A van will pick up students at 7 p.m. between Monday and Thursday and at 10 a.m. on Fridays.
The program was originally planned to begin in early January. CPO had complications with purchasing new vehicles, which postponed the launch of the service, Sandoval said.
"The manager who makes vehicle purchases left for another job," Sandoval said. "As a result, CPO is using existing vehicles this quarter."
The University of California Office of the President is funding the program to combat food insecurity, and the program is focused on serving students living off campus, Sandoval said. The service will also give priority to students with special needs.
Sandoval said students are required to submit an application and sign up the day before they use the service so CPO can track students and follow up with user surveys.
Last week, CPO carried out a week-long trial to gather student feedback on preferred shuttle service hours.
The office has also implemented input from an online focus group that was created in the fall, Sandoval said. For example, students requested the shuttles go to more affordable stores, and now the CPO shuttle will be taking students to stores such as Food 4 Less.
Students who used the service last week said they think it is convenient, and some said they plan to use it frequently.
Papu Togafau, a second-year pre-psychology student, said he heard about the program through a CPO staff member.
"I used it since the trial week and I really like it," Togafau said. "The driver is really friendly compared to the awkward Uber drivers I used for grocery shopping."
Giovanny Machado, a third-year psychology student, who is working as one of the shuttle drivers, said he thinks the shuttle will help students save money.
"The program is great for students, especially commuters, because students can go to more affordable stores like Food 4 Less," Machado said. "They can get more bang for their buck."
Students who live within 15 miles of campus will be dropped off at their apartments, Sandoval said.
Students can sign up and meet at the CPO front desk in the Student Activities Center, where they will be directed to the fleets located in Lot 4, Sandoval said.
Kim is the assistant news editor for the campus politics beat. She was previously a contributor for the beat.
Kim is the assistant news editor for the campus politics beat. She was previously a contributor for the beat.