Ankita Nair: Pre-med students need transition time, clear curricula change details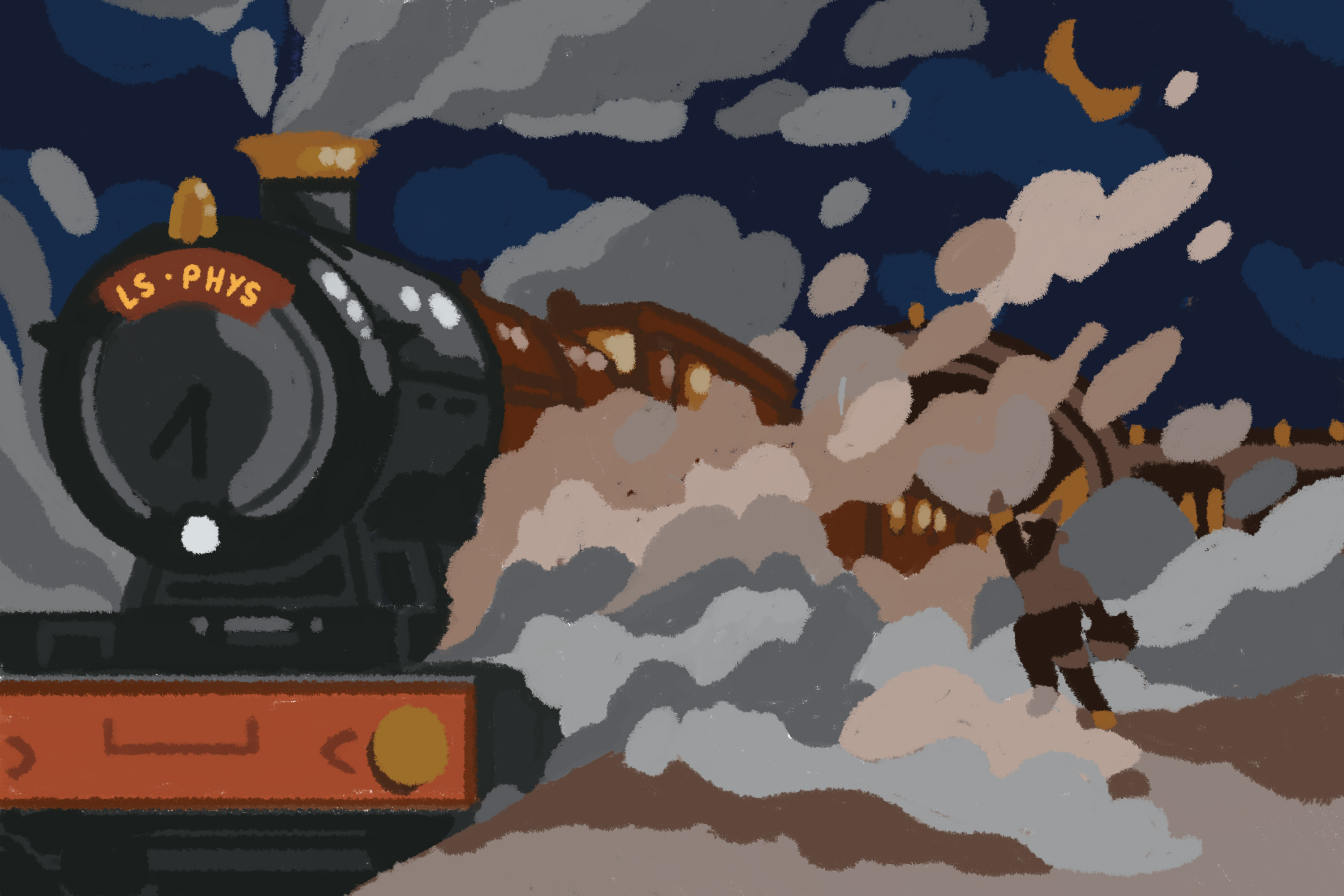 (Harishwer Balasubramani/Illustrations director)
April 18, 2017 10:30 p.m.
UCLA pre-medical students were in for a surprise when they received emails from not one but two science departments informing them of curriculum changes on the same day last quarter.
The physics and astronomy department and the life sciences division announced they would be making changes to their respective curriculums. And as we all know, last-minute curriculum changes are really good at keeping us up at night – and not in a good way.
Specifically, the physics and astronomy department notified students that the current physics series would be phased out by winter of 2018 and replaced with a new Physics 5 series at the beginning of the year. And if that wasn't enough, the life sciences core education department informed students they would no longer be eligible to start the new LS 7 series next fall quarter, and instead recommended students not currently enrolled in the series start the soon-to-be phased out LS 1 series.
These curriculum changes, though intended to better prepare students for medical school, have been introduced with too little notice and have messed with many students' future plans. Over the last few weeks, students have struggled to choose which courses to take and face the threat of staying extra quarters if they don't finish their science requirements in a timely manner.
As such, both the physics and astronomy and life sciences core education departments need to release more information about their curriculum changes and deadlines, and give students until spring of 2018 to finish the old series.
After all, it didn't help that students received these announcements at the last minute.
Both departments announced these changes nearly three weeks after the second enrollment pass opened, forcing students to overload on science courses or wait to take the new series at the expense of spending extra quarters at UCLA.
For example, Darius Shubert, a first-year neuroscience student, had initially planned to take LS 7A: "Cell and Molecular Biology" – the first class in the LS 7 series – in fall of next academic year, after he couldn't enroll in the course offered this spring quarter. But because of the last-minute curriculum change, he had to book an emergency appointment with his counselor and had less than a week to figure out how he was going to take a life science class and avoid throwing his entire second-year schedule out the window.
As a result, Shubert is now taking five classes and 20 units. While that might seem like usual UCLA class schedule woes, he's doing it in the face of needing to prepare for the all-essential Medical College Admission Test in order to go to medical school after his fourth year.
But Shubert is not unique. Hundreds of other pre-medical students must overload on science courses, consider taking courses over the summer or wait for the new series to start – at the expense of taking a gap year in order prepare a medical school application.
And if the schedule-crippling change wasn't enough, some students admitted they never even received emails from the departments announcing these changes.
Riya Mukhopadhyay, a first-year pyschobiology student, and Sarah Adams, a first-year biochemistry student, both said they never received emails about these changes and expressed confusion over the announcements. They, along with other pre-medical students, are unsure whether students will be given more time to finish the old life sciences core education curriculum or what will be different about the new physics curriculum.
The solution would be for both departments to issue a notice to all students detailing these curriculum changes and deadlines, so no student is left unaware. Furthermore, although both departments have announced that the old curriculums will mostly be phased out by winter of 2018, students should be given until next spring to finish the old series. By doing so, students will still be able to finish on schedule if they encounter enrollment issues and will still be able to graduate and finish their pre-medical requirements on time.
To their credit, both departments have tried to make the transition smooth, albeit their efforts have largely fallen flat.
Ian McLean, vice chair of academic affairs in the physics and astronomy department, said the department didn't provide students more information about the new curriculum because it seemed only necessary to announce that a new series would be implemented next year. Since then, the physics and astronomy department has taken steps to inform students by including detailed slides about the new series' requirements.
Likewise, Frank Laski, chairman of the life sciences core education curriculum, said the department recommended current students take the LS 1 series instead of the LS 7 series.
But this process has been anything but smooth. Neither department has made a follow-up public announcement with more details after announcing the curriculum changes, and there's even inconsistency in the little information being presented. While Laski asserted students were advised to start the old LS 1 series, academic counselors have been telling students the opposite and recommending they take the newer LS 7 series – a miscommunication even Laski admitted.
Curriculum changes are an inevitable facet of academics, but for students whose future careers rest on their quarterly schedules, an easy transition process is surely not too much to ask for.