Student-run organization helps immigrants get access to legal services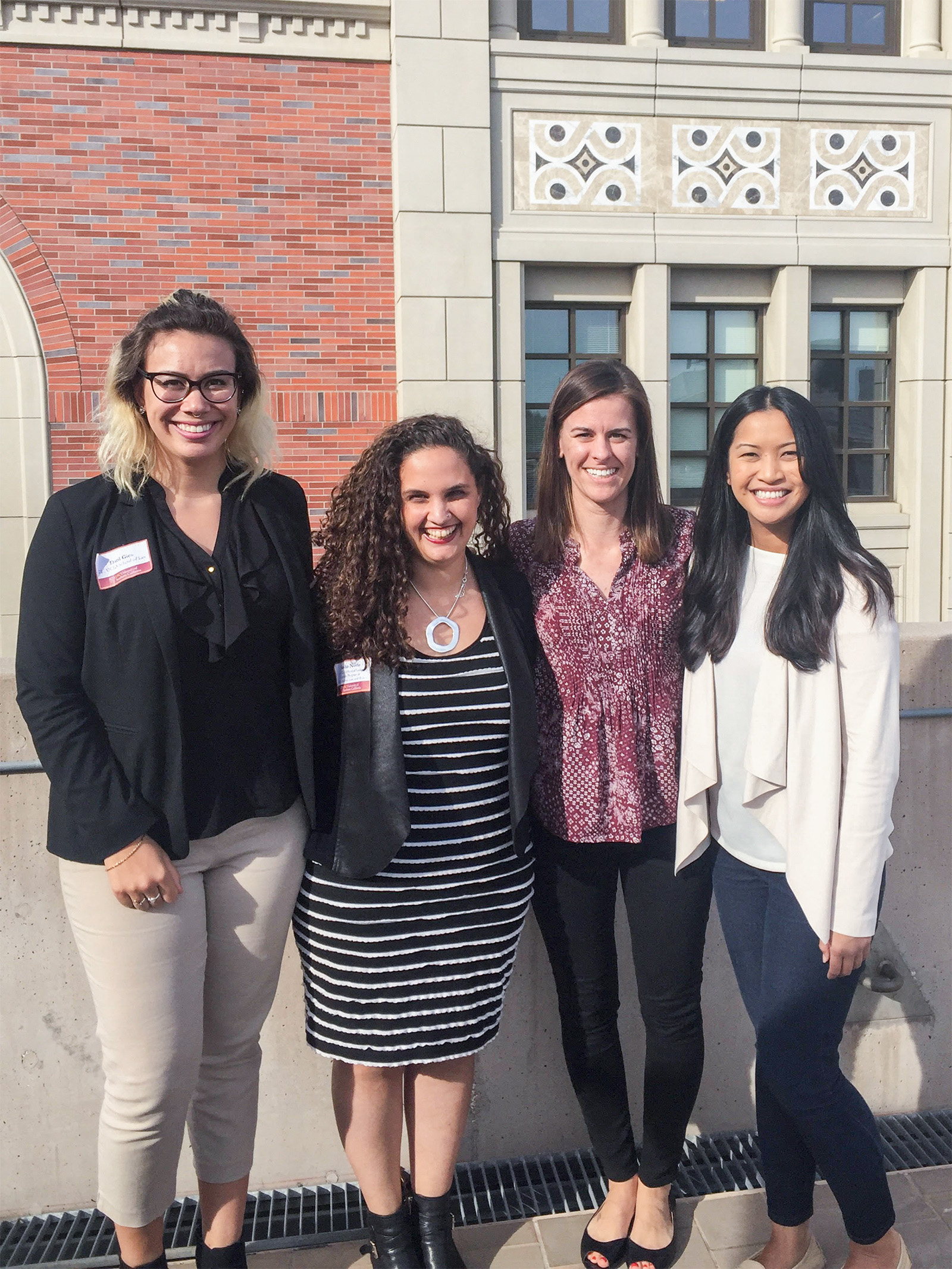 A group of UCLA law students is working to help defend immigrants in the current political climate, continuing the efforts of a mobilization that took place four months ago. (Courtesy of Sasha Novis)
The day after President Donald Trump announced his executive order banning people from seven Muslim-majority countries, more than 200 law students mobilized to protest and volunteer at the Los Angeles International Airport.
That effort, called the UCLA Law Students Against Deportation movement, happened four months ago, but a group of UCLA law students decided to continue their work in defending immigrants in the current political climate.
Chris Homandberg, a graduate student in law, created Law Students for Immigrant Justice at UCLA shortly after the protests, to connect law students with volunteering and advocacy opportunities in immigrant law. LSIJ will have its first event Friday, during which UCLA School of Law alumni will discuss their work in immigration law.
"When Trump instituted the travel ban, there was a need for rapid response from attorneys and law students," said Sasha Novis, an LSIJ executive director and graduate student in law.
LSIJ – which is modeled after the El Centro Legal Clinics, a student-led organization that offers pro bono legal services – allows students to assist immigration lawyers and connect immigrants to legal services, Homandberg said.
Novis said LSIJ's Friday event will allow the group to assess what kind of help law professionals need from students.
"We want to be prepared to help. … Our goal would be to address emergency needs, such as travel bans, as they come up," Novis said.
Law students are unable to provide legal counseling because they are not licensed attorneys, said Danielle Gies, LSIJ executive director and graduate student in law. But Gies said she thinks students' access to legal research resources and judicial connections gives them an advantage.
"We are uniquely positioned, as law students, to do some volunteer work for organizations and coalitions for immigrant advocacy efforts that people with no legal training can't do," Gies said. "We want to identify the needs of these organizations and the ways that law students in particular can be beneficial and supportive."
Novis said she became motivated to join LSIJ because her parents, who are immigrants from South Africa, participated in the country's Anti-Apartheid Movement.
"Back then in the '70's the (social) climate was much more favorable to immigrants," Novis said. "(It) seemed arbitrary and unfair that people (are) having such a hard time with immigration (today)."
Novis said LSIJ hopes to increase its volunteer staff and work with undergraduate students in immigrant advocacy efforts in the future.