Rock artist grandson charges dance floor with original song 'Bills'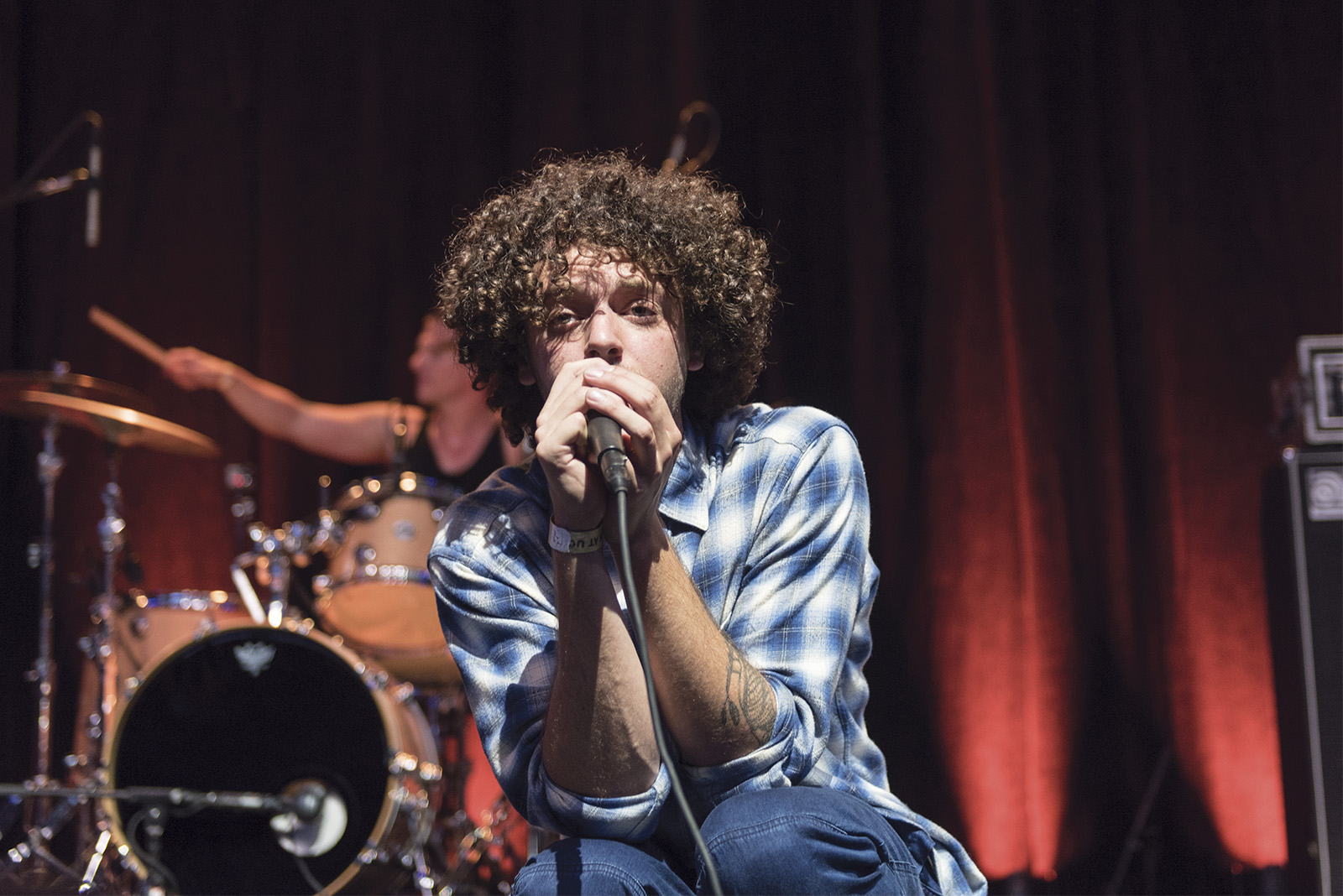 Canadian artist grandson electrified the Dance Marathon audience with his original song "Bills" and an unreleased song "Best Friends." (Axel Lopez/Daily Bruin)
This post was updated April 8 at 6:30 p.m.
Rock artist grandson jolted Pauley Pavilion with his original song "Bills," featuring rock 'n' roll beats and angsty vocals.
Jordan Benjamin, a Canadian artist known by the stage name of grandson, performed with his drummer, guitarist and keyboardist five hours into the 26-hour Dance Marathon event.
Going into the performance, grandson said he was hopeful that people could dance and shout and take their mind off of things. Students appeared to do just that.
Although many students had never heard of grandson before, they whipped their hair, jumped up and down and nodded their heads to the music while he did the same on stage.
Along with "Bills," grandson performed an unreleased song "Best Friends," which continued to electrify the audience. Students shook their whole bodies and threw their hands up in the air.
grandson said his musical influences come from a blend of both old and new genres including rock 'n' roll artists like Nirvana and today's hip hop artists like Kendrick Lamar.
First-year physics student Sanjay Shula rocked out at the front of the crowd in a horse-head costume and said the performance was his favorite of the day so far.
"I am definitely going to listen to him more in the future," Shula said.