Graduate students express discontent over projected housing plan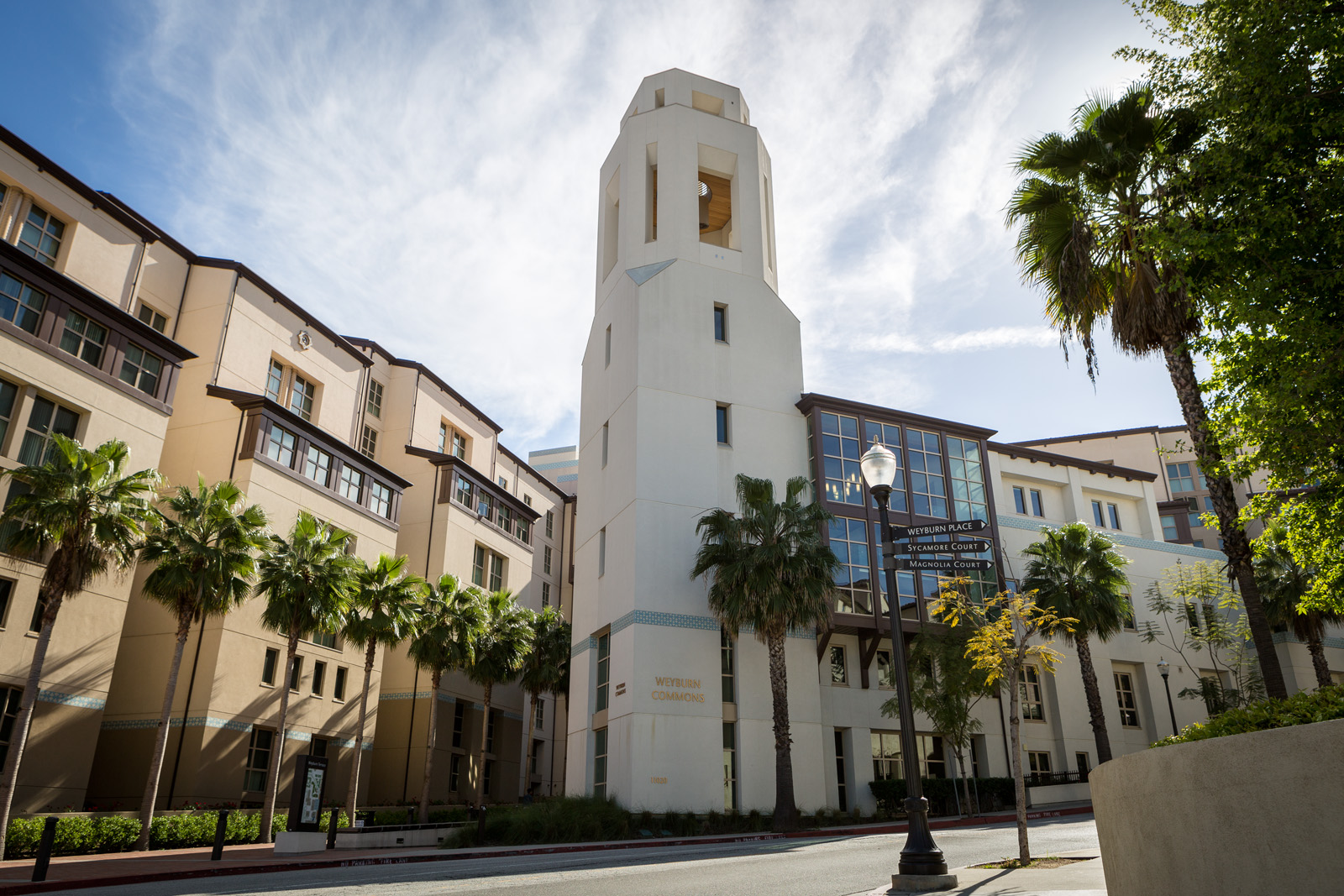 Graduate students are worried about a new housing proposal that aims to replace Warren Hall, which many say would disrupt the graduate community, located mainly near the Weyburn Terrace apartment complex area. (Jintak Han/Assistant Photo editor)
Many graduate students are upset with the university for planning new housing projects that do not benefit graduate students.
Graduate students organized a meeting with Chancellor Gene Block and created an email campaign to press officials to include them in their housing plans. Vice Chancellor Steve Olsen and Assistant Vice Chancellor of Housing and Hospitality Services Peter Angelis, presented a proposal to build three new residence halls and two apartment complexes for undergraduates, at a University of California Board of Regents meeting in March.
The housing projects would accommodate increased undergraduate enrollment and guarantee undergraduate students more years of housing. The residence halls and apartments would be completed by 2021.
[Related: UCLA becomes first school to receive over 100,000 freshman applications]
Though graduate students, who make up more than a fourth of UCLA's student population, have been asking for more housing, officials have only considered creating new housing options for undergraduate students, said Michael Skiles, president of the Graduate Students Association.
Housing officials have talked for years about a proposal to build a graduate housing site to replace Warren Hall, which would now be disrupted, he said.

"Warren Hall is literally surrounded on three of the four sides by Weyburn," Skiles said. "It is the most logical place to build graduate housing, the single place the administration for the longest time was talking about building graduate housing."
Warren Hall is currently a lab and office building on Weyburn Place, where most graduate housing options are available. Some graduate students are concerned that making it into an apartment complex for up to 2,200 undergraduate students will disrupt the graduate student community.
Housing officials did not consult the Weyburn and Hilgard Residents' Association for their preliminary proposal even though it would affect their community, said Alexandra Latshaw, vice president of the Weyburn and Hilgard Residents' Association.
"Our association started about 10 years ago for graduate students to have a voice in the administration," Latshaw said. "We found that no one talked to WHRA or tried to reach out to graduate student representatives to find out if there are any thoughts about this."
Gurpreet Singh, a WHRA member, said that because Warren Hall is in the center of graduate housing, he thinks building an apartment complex for undergraduates will severely limit graduate students from creating a sense of community.
"One concern is over (serving) alcohol, and events catered toward graduate students," Singh said. "A lot of grad students are TAs for undergraduates and there's a sense that you're at a different level, and you want to keep that separation between teacher and students."
Students are also concerned about the affordability of graduate student housing.
Elaine Sullivan, a doctoral candidate in world arts and cultures/dance, said in an email that she finds it difficult to afford UCLA housing options.
"At present, the cheapest option UCLA housing offers is $15,255.96 per year," Sullivan said in the email. "That is over 76 percent of my highest possible income. It is unconscionable that UCLA runs its own housing but charges over 76 percent of what it offers to its graduate students as yearly income."
Graduate students met with Chancellor Gene Block in a March 24 fireside chat to discuss their concerns over the new housing plan. Singh said Block had no idea that Warren Hall was being converted for undergraduate housing and that the location was in the center of graduate housing.
"I feel hopeful," Latshaw said. "I definitely think he's hearing us, but we don't know how it will turn out."
Zhen is an assistant news editor for the national and higher education beat. She was previously a contributor for the campus politics beat and an online contributor.
Zhen is an assistant news editor for the national and higher education beat. She was previously a contributor for the campus politics beat and an online contributor.