University of California to partner with Mexico on energy efficiency research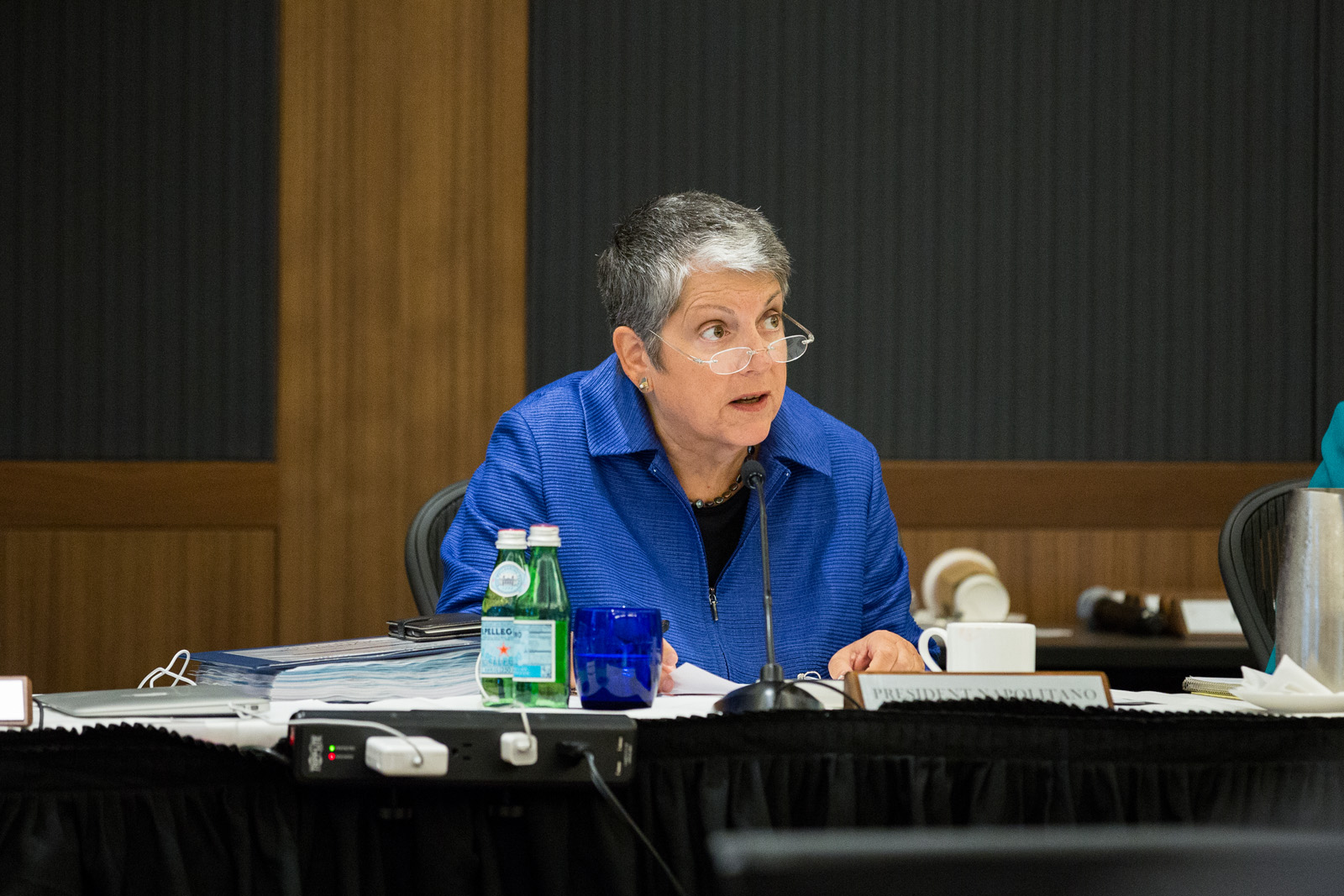 University of California President Janet Napolitano was in Mexico on Thursday to help announce $10 million in research funding for Mexican universities who collaborate with UC researchers on energy efficiency projects. (Jintak Han/Assistant Photo editor)
Researchers from the University of California and Mexican universities will now have access to millions of dollars to collaborate on energy efficiency research projects.
In Mexico City on Thursday, UC President Janet Napolitano joined Pedro Joaquín Coldwell, the Mexican Secretary of Energy, to announce a request for proposals that would award up to $10 million to support energy efficiency research.
The money comes from the SENER-CONACYT Energy Sustainability Fund, which funds energy efficiency research projects in Mexico. Only projects with active participation from UC researchers are eligible for the funding.
Napolitano said in a statement she thinks collaboration between California and Mexico benefits people from both regions.
[Related: New initiative aims to strengthen UC-Mexico relations]
"Through demonstration projects, innovative technology and integrated solutions to optimize our energy use, we will work together to achieve Mexico's and California's common long-term goal of finding solutions to the biggest challenges that humanity faces," Napolitano said.
The UC will partner with the Mexican Secretariat of Energy, Energy Sustainability Fund and research institutions to transition toward clean energy in both California and Mexico through applied research collaborations and exchanges of students and faculty.
UC spokesperson Stephanie Beechem said researchers will have until June to submit proposals, after which an impartial review panel will then select the proposals that will receive funding.
She added the UC-SENER partnership is one of many that has been pursued and developed under the umbrella of the UC-Mexico Initiative. Napolitano launched the initiative in 2014 with the goal of forming sustained, strategic partnerships between UC and Mexican universities, governmental agencies, the private sector and foundations to address issues of energy, environment and education, among others.