UCLA Anderson to offer new business analytics program in fall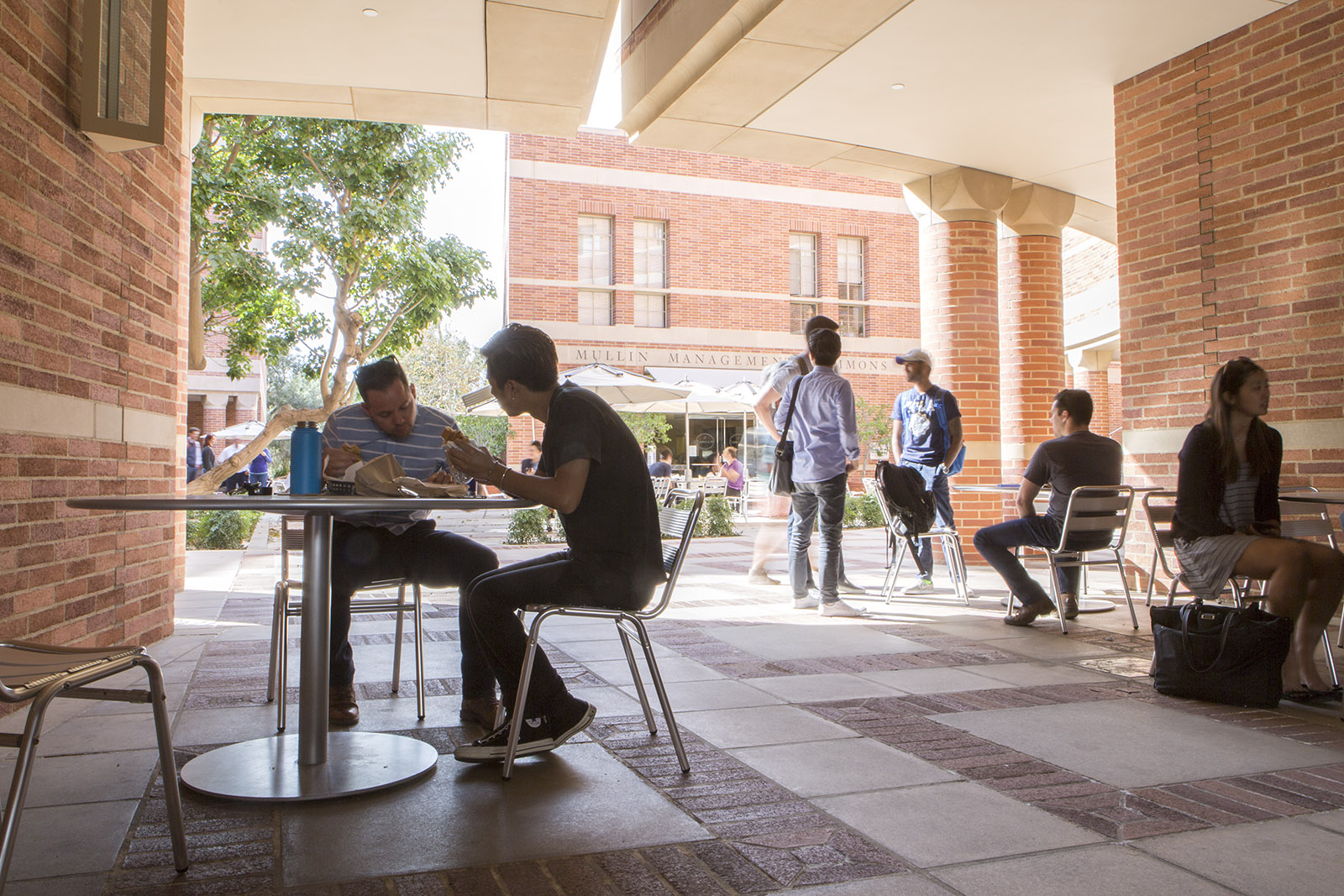 The Anderson School of Management will begin offering a Masters of Science in Business Analytics in the fall to help meet the needs of businesses that have large quantities of data to process but lack employees with the proper skill set. (Habeba Mostafa/Daily Bruin)
The UCLA Anderson School of Management will offer a degree in business analytics beginning in the fall.
The new 13-month program is designed to create expertise in extracting useful analytics from troves of data available in business, said Judy Olian, Anderson School of Management dean. The program aims to have an entering class of 35 students.
The Master of Science in Business Analytics includes initial introductory coursework online and a four-unit summer internship supervised by faculty, according to the program website. Applications will become available in late March.
Students will take courses in business analytics, management and other electives during the course of the full-time program, which is shorter than a Master of Business Administration.
Faculty met with representatives from Google, Amazon and Uber, among others, for support in developing a program that would meet business needs, said Felipe Caro, faculty program director and associate professor of decisions, operations and technology management. He said the program has been under development since 2014 and hopes to eventually include about 60 students per year.
[Related: UC Regent committee approves Anderson School of Management expansion]

The Anderson School introduced the program to help fill an employment gap in the field of data analytics. Olian said companies have large quantities of business data, but there is a shortage of trained employees to work with the data.
The program also aims to bridge a gap between managerial and technical skill sets, Caro said.
The MSBA program is different from an MBA because the MSBA does not require applicants to have previous work experience, making it a good fit for undergraduates with math, engineering or statistics backgrounds, Caro said.
"One thing a company might need is business analytics," Caro said. "(Companies) understand the big picture and have a notion of what's good for the company and … also have the skills (to) do the analysis and pull out data."
Caro also said UCLA's program benefits from increased access to faculty's research, entertainment and healthcare databases and being in close proximity to major companies interested in hiring students with analytics experience.
Olian said students with analytical experience can help companies make better business decisions based on available data.
"Every business needs to obtain the data it can, but the question is whether (it) can leverage the data (it has) to obtain competitive insights, and frankly, competitive advantage," Olian said.
Matteo Bastreghi, an Anderson School student, said he thinks the addition of the master's degree program is a step forward for business students. He added the job market is looking for those who specialize in data analysis.
Yan Liu, a business graduate student, said she thinks the new master's degree program would be good for students because it means the school would add more data analysis classes.
Business graduate students are constantly asking for more of them, she added.
Both Olian and Caro said additional courses in the program will be offered as business needs change.
Caro said the program plans to host information sessions on campus within the coming weeks.
Contributing reports by Jacob Preal, Daily Bruin contributor.