UCLA study aims to improve interaction between LA residents, wildlife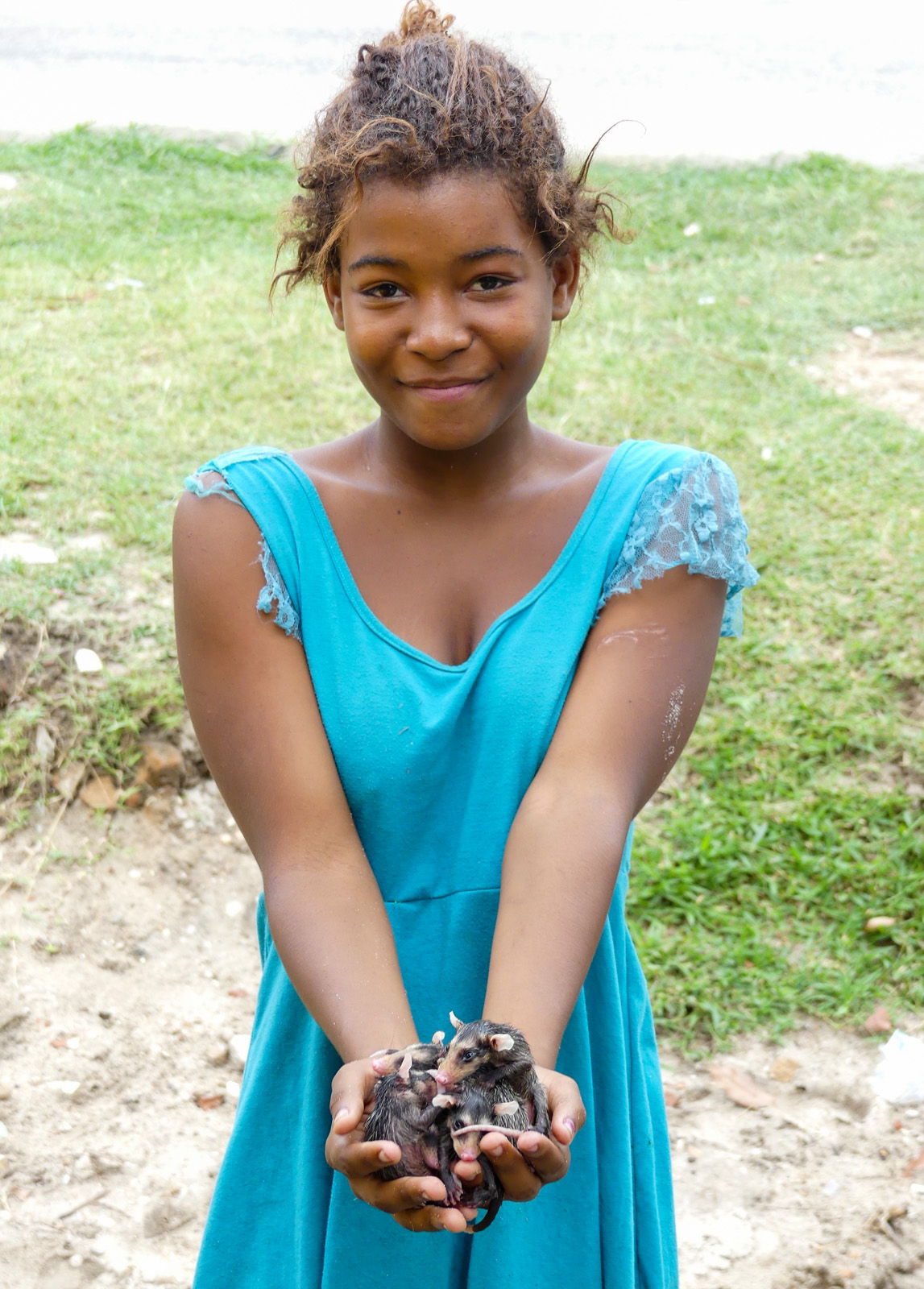 Jessica Lynch Alfaro, an anthropology associate professor, said if an opossum gets hit by a car, sometimes the babies in the pouch survive and may be fostered by people. In Los Angeles, it is a more common practice to take them to the California Wildlife Center. (Courtesy of Jessica Lynch Alfaro)
This post was updated March 8 at 3:40 p.m.
UCLA researchers are studying how wildlife mammals live in urban Los Angeles to improve the relationship between animals and humans.
With a prize of $225,000 from UCLA's Sustainable LA Grand Challenge, the researchers will survey residents and study mammals such as squirrels, raccoons and possums in a three-part study starting next quarter.
The three parts, which involve studying pathogens animals carry, learning how humans interact with mammals and documenting biodiversity in Los Angeles, will help researchers learn about how humans and animals influence each other.
"Compared to mammals in natural environments, little is known about the abundance, diversity and population dynamics of wildlife mammals in LA urban areas," said Jessica Lynch Alfaro, project leader and faculty member in the Institute for Society and Genetics.
Mammalian biodiversity has declined for decades in the LA urban area due to human activity, such as infrastructure building, said Anthony Friscia, a project investigator and an integrative biology and physiology professor.
"We want to study if this decline is restricted to specific areas," Friscia said.
The project will compare how animals live in the wild and how they live in urban environments by studying mammals' DNA and recording their numbers, said Alfaro, who is also an anthropology professor. This will allow researchers to determine which aspects of urban construction threaten animals' survival.
Studies show that the number of large-sized mammals, such as coyotes and mountain lions, has declined in urban areas because development pushes them into their natural environments. Friscia said their research will investigate if this is also the case for the smaller-sized mammals they are studying.
Researchers will go to different areas around Los Angeles to capture animals for their study. For animals they cannot capture, the researchers will gather hair samples to collect their DNA and take photographs, Friscia said.
Using the DNA they collect, researchers will attempt to determine whether animals who migrated to the wild have different gene flow than those who remained in urban environments.
The DNA samples will also allow researchers to examine pathogens mammals carry and how they threaten humans' health and other species, Alfaro said.
[Related: CALeDNA program assesses biodiversity in California soil]
Some wildlife animals may transmit pathogens to humans, domestic animals or other wildlife species, said Katherine Prager, an investigator and ecology and evolutionary biology research associate. For instance, one common pathogen that animals such as dogs and foxes carry is canine distemper virus, which can cause high fever or neurological damage in many species.
The study aims to identify which species carry certain pathogens and in what areas these species are most widely spread, she added.
The research findings can inform governmental agencies and LA residents about how they can cope with these risks and avoid infection, Prager said.
"For instance, we will remind residents not to leave their pet food outside," Prager said. "Wildlife mammals may directly contact the pets or eat from their bowls, thus transmitting diseases."
The final branch of the research project aims to examine the public's perspectives on wildlife mammals and peoples' daily interaction with them, said Christopher Kelty, an investigator and faculty member in the Institute for Society and Genetics.
"The relationships between people and these wildlife animals are complex," said Kelty, who is also an anthropology professor. "We as scientists may not understand how residents and animal controls interact with them."
For this portion of the study, researchers will interview veterinarians and animal control centers to examine if local professionals follow any routines when treating animals, Kelty said. For example, they will document how often animal control centers trap animals, whether the centers release animals in the location they found them and how they deal with dead animals.
Kelty said researchers will also examine how residents from different cultures interact with animals differently.
With the information they gather, researchers hope to provide LA residents with information on how to protect their health, their pets' health and wild mammals' health.
"There are many wildlife mammals we encounter every day," Kelty said. "While some may know a lot about them, for the others, how to live with these animals stays a mystery."