UC employees identified in 113 sexual harassment, assault reports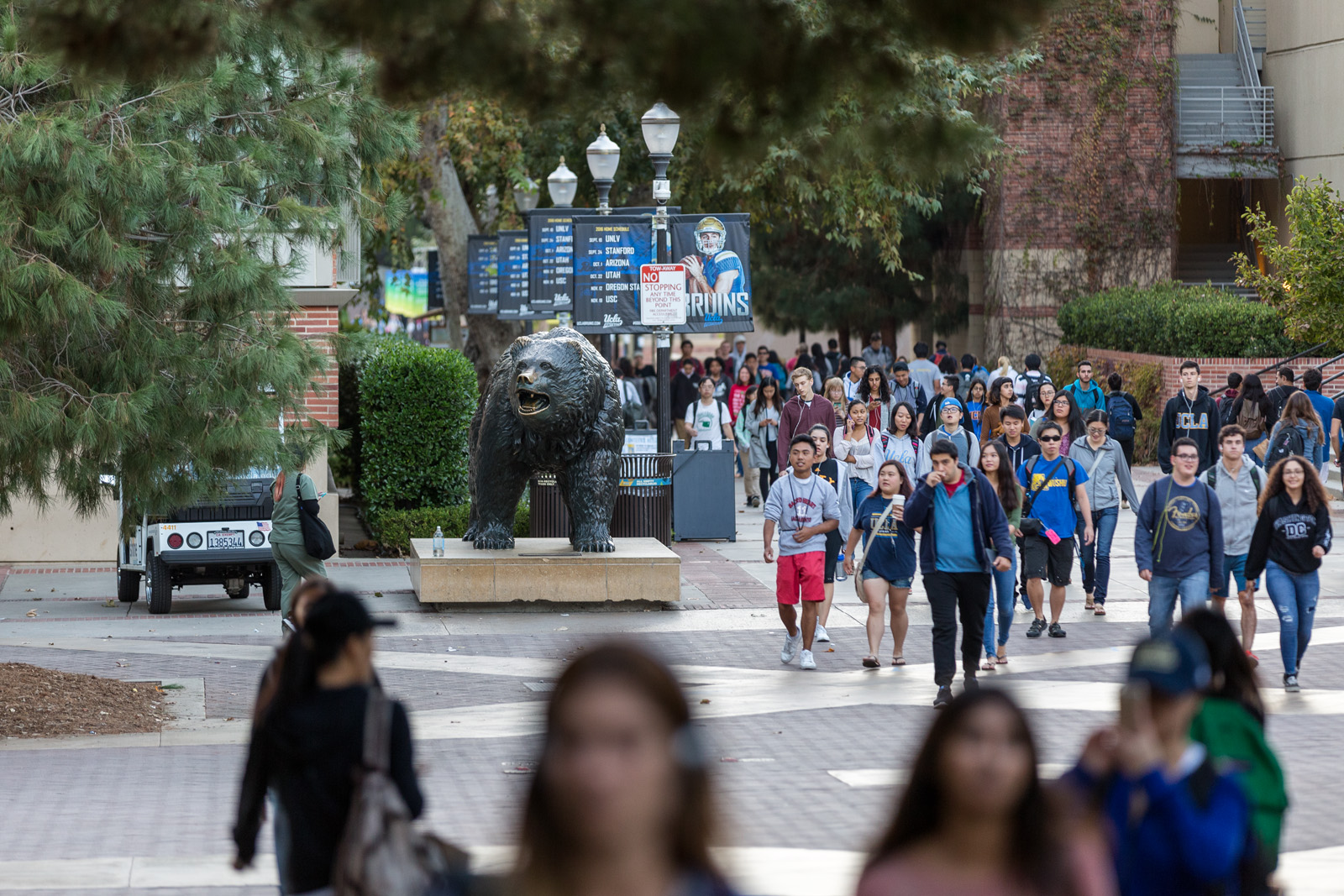 Many sexual harassment reports released by the UC on Tuesday involved men harassing female coworkers, students or subordinates. (Jintak Han/Assistant Photo editor)
This post was updated Mar. 6 at 2 p.m.
Title IX reports released by University of California campuses Tuesday revealed that mostly male UC employees used their positions of power to sexually harass students, coworkers and subordinates.
The 113 sexual harassment investigation reports were made public under a California Public Records Act request and span from January 2013 to April 2016.
Some people were accused of sexual harassment or assault by multiple people. For example, five students said Andrew Simmons, an academic advisor at UC Irvine, made unwelcome sexual comments that made them uncomfortable. Simmons also allegedly assaulted a minor incapable of giving consent.
Simmons was found to have committed sexual misconduct and sexual assault in September 2015.
Simmons admitted to sending videos to students of himself masturbating or dry humping his bed, asking students about their masturbation habits and paddling students' nude or clothed buttocks.
He also said his penis might have rubbed against a student's leg while they were naked in bed together, and that he asked a student to touch his penis.
Because Simmons was an academic advisor and could affect students' academic careers by accessing and placing holds on their records, all of his acts and requests were coercive, according to the report.
Students interviewed for the report said they were afraid to reject his advances and felt taken advantage of by Simmons.
Investigators received names of more than 60 relevant witnesses and interviewed 24 people who asked to remain anonymous.
Simmons resigned in December 2014, before the investigation concluded. UC Irvine permanently prohibited him from UC employment, using campus facilities and university-related programs and from acting on behalf of the university as a former employee or alumni.
Several notable cases involved administration officials, such as the dean of the UC Irvine art school, the dean of the UC Berkeley School of Law and the UC Berkeley vice chancellor for research.
Sujit Choudhry, dean of the UC Berkeley School of Law, allegedly touched his executive assistant without permission, gave her demeaning tasks and used profanity.
The complainant said in the report that Choudhry gave her lingering hugs, grabbed her arm and kissed her multiple times a day over the course of two months.
"I have never been hugged so hard by a coworker or supervisor that I could feel my breast harshly compress into their chest," the complainant wrote in an email to the investigator.
Officials reduced Choudhry's pay by 10 percent for one year, and Choudhry wrote an apology letter to the complainant. He was also required to take sexual harassment training after the investigation concluded.
Choudhry stepped down as dean after the complainant sued him for sexual harassment and the university for not doing enough to prevent sexual harassment.
Joseph Lewis, dean of the UC Irvine Claire Trevor School of the Arts, had 26 allegations related to sexual harassment against him. Eight witnesses said someone reported they had experienced bullying behavior by Lewis.
One witness said Lewis came into their office and yelled "You're not the boss! I'm the boss!" to an unspecified person, which caused the person to break down in tears and consider leaving the department.
Lewis resigned as dean but continues to teach at UC Irvine as a studio arts professor.
Though most Title IX cases were related to administrative actions, some involved the police when people were accused of criminal acts.
Jumaane Peterson, an administrative specialist at the UCLA Anderson School of Management, took a picture up a coworker's skirt with his phone. The coworker called the police, and Peterson was arrested on July 9, 2014, on a misdemeanor charge of sexual battery.
Peterson was fired in October 2014 and sentenced to three years in prison.
Zhen is an assistant news editor for the national and higher education beat. She was previously a contributor for the campus politics beat and an online contributor.
Zhen is an assistant news editor for the national and higher education beat. She was previously a contributor for the campus politics beat and an online contributor.