International grad students fear political climate will hamper job outlook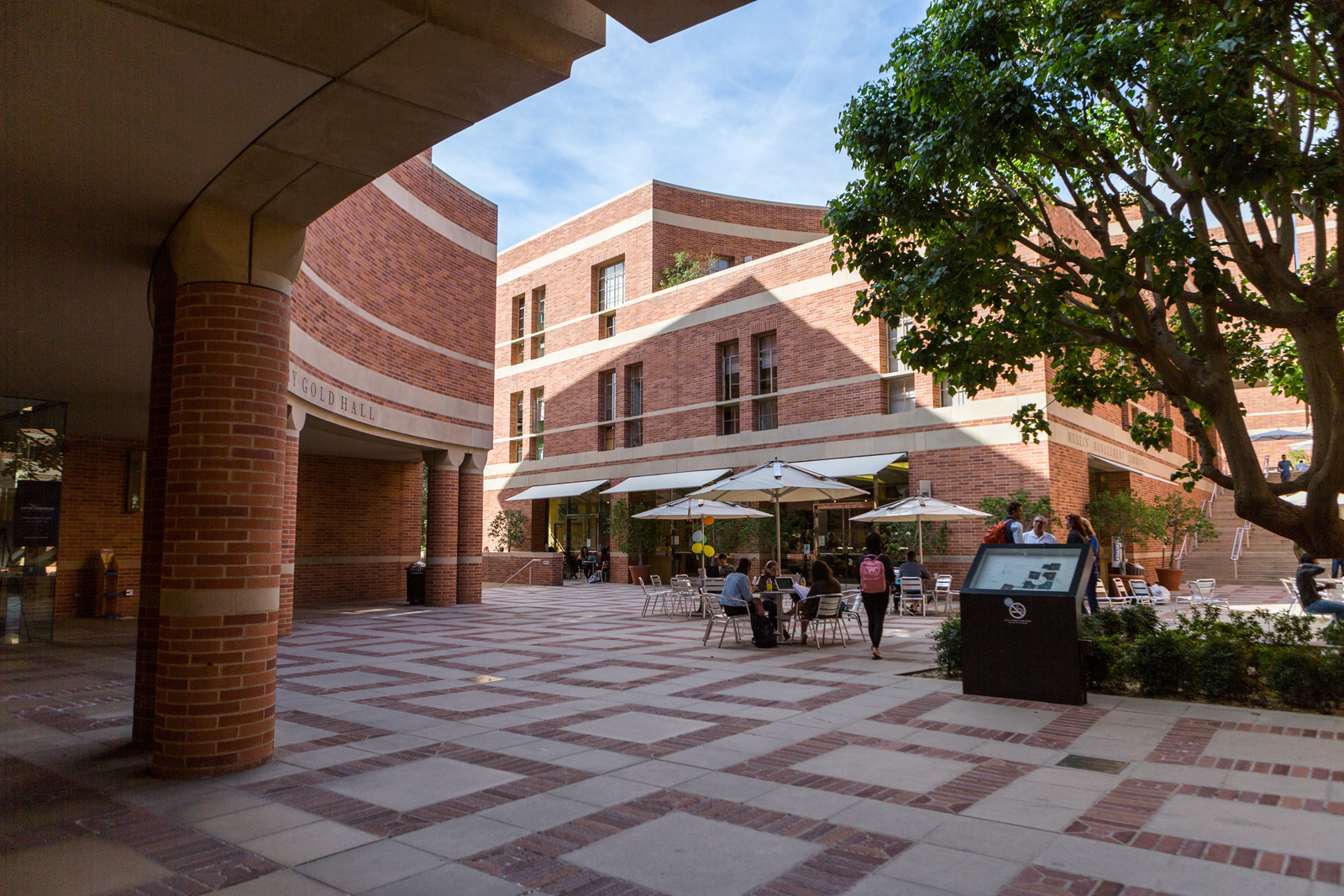 Some international graduate students said the current political climate has created additional concern about their career prospects on campus, such as at the Anderson School of Management.(Habeba Mostafa/Daily Bruin)
Some international graduate students at UCLA are concerned the current political climate may negatively affect their career prospects.
Ioan Istrate, the Graduate Students Association vice president of internal affairs, said he thinks there is a higher standard for international students when getting jobs, but the difficulty has intensified in the months following President Donald Trump's election.
"This year, though no laws have been officially made, it has changed how companies view hiring international students," said Istrate, who is an international student.
Some companies that hire UCLA Anderson School of Management students have approached hiring international students more tentatively over the past few years, according to career center officials for the Anderson School.
The statement said one reason companies may hesitate to hire international students is the increasingly competitive process of acquiring work visas, called H-1B visas.
However, there is no evidence that fewer international students are being hired, Parker Career Management Center officials said in the statement. They said employers may be waiting for explicit governmental measures before they adjust their international student hiring policies.
"With the current political climate surrounding immigration and work visa issues, organizations have raised additional concerns about their ability to hire foreign candidates," the statement said. "But there have not been specific or unusual cases of explicit pullback or policy changes regarding hiring international students."
Vivian Liu, a graduate student in business administration, said she thinks fewer jobs open to international students have been posted on websites such as BruinView.
She said it is hard to justify that this is a direct result of visa and immigration tension in the U.S., but some Anderson School students said they have noticed the change.
[Related: Students affected by Trump's immigration ban share concerns for future]
GSA president Michael Skiles said he met with University of California President Janet Napolitano last Friday to discuss possible measures to support international students across UC campuses.
Napolitano agreed to explore four main issues relating to international students, Skiles said. For example, he said Napolitano told him she will look into funding more postdoctoral fellowships specifically for international students, and encourage career centers across the UC to avoid overlooking international students.
Napolitano also told Skiles she will look into providing summer housing for international students who feel uncomfortable traveling back to their home countries because of heightened immigration tension, he said.
"Generally, the various campuses have a surplus of housing during the summer months anyways," Skiles said. "So this should be relatively easy to implement once adequate funding has been acquired."
He also said Napolitano told him she will look into policies, such as adjusting the two-week time constraint in the filing fee at UCLA and across the UC system. The filing fee gives graduate students until week two of the quarter after their graduation to finish dissertation defenses or capstone projects.
After that period, students do not have access to university housing, Skiles said. He said he thinks that for graduate students searching for jobs at this time, this poses a problem.
Alexander Fung, International Graduate Student Association president, said he thinks international students need more than just statements from the university to reassure them of UCLA's support. He added that he thinks the speculation and anxiety surrounding immigration and visa policies are trickling down into other groups of graduate students.
"This is such a concern for international students that even some undergraduates are looking to apply to graduate schools instead of immediately looking for a job," Fung said. "That way, they can stay in the U.S. longer."