City Election: Jesse Creed for City Council District 5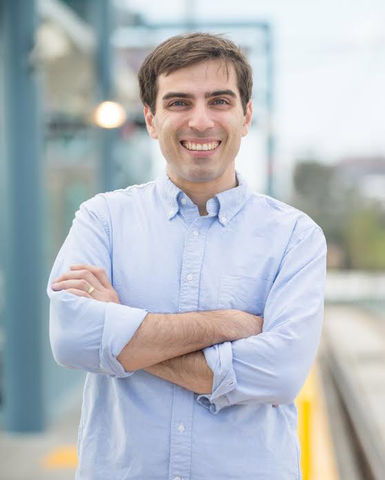 Correction: The original version of this article incorrectly referred to Mark Herd as a lawyer. In fact, Herd is a political consultant.
There are three candidates vying for the Los Angeles City Council District 5 seat representing Westwood and surrounding neighborhoods: incumbent Paul Koretz, lawyer Jesse Creed and political consultant and community activist Mark Herd.
Koretz is the safe option. But this board endorses Creed for council member precisely because he breaks the mold. Of the three candidates, Creed is the only one offering a starkly refreshing and progressive perspective that can bring solutions to the CD5 area.
The board interviewed both Koretz and Creed to determine who can best represent the community at large. Herd declined an interview, referring to our non-endorsement in 2013 as "yellow journalism."
While Koretz has accomplished a great deal over his eight years in office, he has consistently focused on noncontroversial issues such as banning plastic bags and puppy mills in Los Angeles without proactively addressing the city's most difficult problems.
On controversial issues like Rick Caruso's apartment tower, he has tended to take action only after citizens have expressed their discontent, demonstrating a lax, reactionary approach to representing his district.
Creed departs from such backseat politics. In his interview, he laid out action items he sought to complete, such as revitalizing Westwood by updating its specific plan to allow more flexibility for the types of business that can operate in the neighborhood. He added he would organize open town hall meetings to actively engage the entire community.
This approach would make political engagement easier for UCLA students by making our council member more accessible and forcing different stakeholders to interact and understand each other's needs. Creed also emphasized his unwillingness to be swayed by the special interests of politically savvy developers – something Koretz continues to struggle with – spelling a more inclusive and proactive CD5 council member office.
Certainly, Creed's inexperience in City Hall and neighborhood politics will be an obstacle if he is elected, and in addition to hiring experienced staff, he will need to establish relationships to navigate the bureaucracy. However, as a lawyer, he helped bring close to 1,200 housing units for homeless veterans at the West LA Veterans Affairs campus, demonstrating an ability to accomplish policy goals.
As for Herd, the board appreciates his initiative and dedication to the community, but we cannot condone his vision for Westwood's future. His support for Measure S and satisfaction with current community plans is indicative of his preference for an expensive and exclusive Westwood.
Creed or Koretz would both serve the district well, but this board believes Creed is the better choice for his willingness to tackle difficult decisions and to bring the community together.
---