UCLA dentistry students put skills to the test with free screenings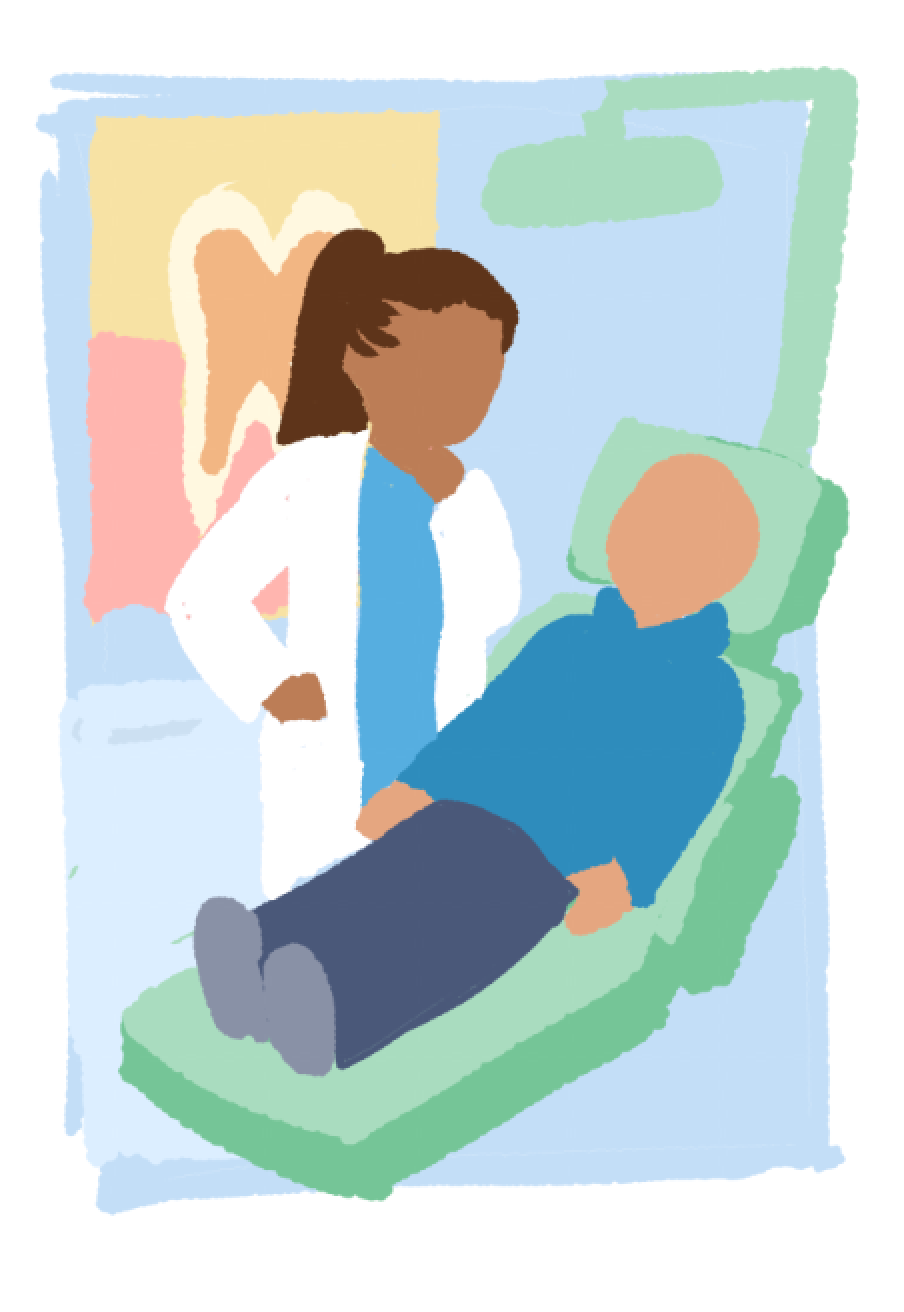 (Taylor Leong/Daily Bruin)
February 13, 2017 10:45 am
UCLA dentistry students are offering dental screenings at no cost to prepare for their dental licensure exam.
Dental students who are training for their dental licensure exam perform the screenings and can diagnose cavities or other minor dental issues in patients. Anyone 18 years or older and in good health is eligible for the program, which offers screenings every Tuesday from 6-8 p.m. until March 21 in the UCLA dentistry school main building.
Patients may also receive treatment at no cost for these dental issues if they meet certain basic criteria, said Krishna Desai, a fourth-year dental student.
"Patients can qualify for treatment at no cost during the exam only if they have the specific type of cavities and deep cleanings that meet the requirement of the exam," Desai said.
Dental students must find patients to treat for their licensure exam, which involves performing live treatments in front of a professional dental supervisor. The screening program helps UCLA dental students identify their patients and practice diagnosing dental problems, Desai said.
The dental exams will take place between March 30 and April 2.
"Quality is 100 percent assured," said fourth-year dental student Danny Hadaya. "A professional dentist is present at every step of the treatment and ensures the patient is properly treated."
The licensure exam only assesses certain dental treatments, such as simple fillings and deep cleanings. People who need more intensive treatments are not eligible for follow-up treatment through the program.
If the screening identifies an issue that cannot be treated during the certification exam, patients can be referred to other UCLA dental professionals, Hadaya said. However, the treatment would no longer be free.
Desai added she thinks the screening program can offer eligible students a cheaper alternative for dental treatments, which can cost hundreds of dollars.
The screenings themselves typically take less than thirty minutes. But the follow-up treatments can last roughly an hour longer than those performed at standard dental offices because a professional is evaluating every step of the treatments, Hadaya said.
However some patients said they found the treatment performed by UCLA students more enjoyable than the average trip to the dentist.
Gestina Yassa, a second year computational and systems biology student, was recently screened as part of the program and said the screening was a fun learning experience.
"I actually preferred that type of environment to a normal dentist's office. The dental student showed me how to understand dental X-rays and even taught me how to identify cavities," said Yassa.