Westwood officials working to tighten food truck parking ticket laws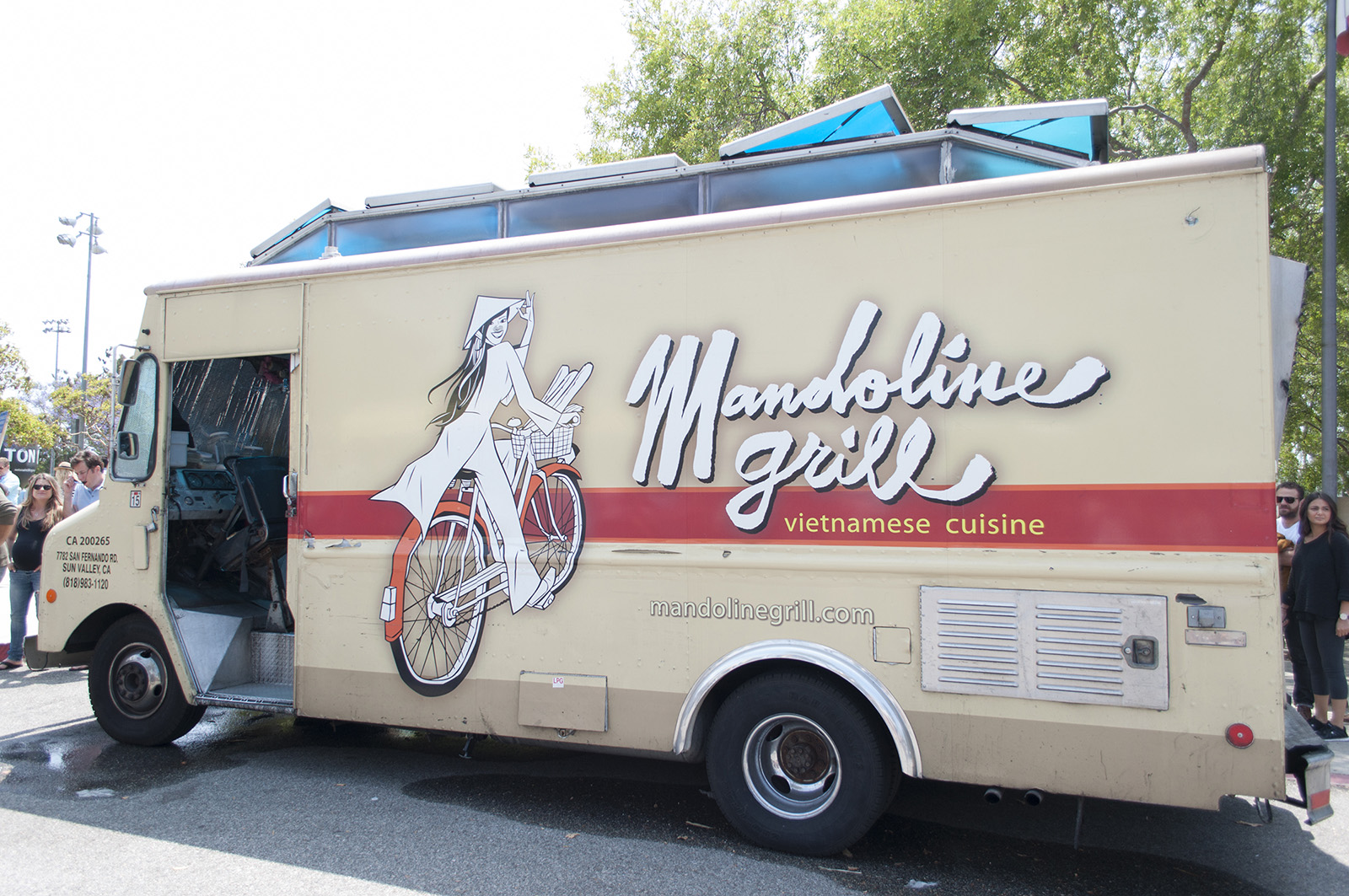 Members in the Westwood Village Improvement Association's Parking, Access and Transportation Committee believe food trucks are competing unfairly with other businesses in Westwood by parking for more than 2 hours and accepting a daily parking citation to do business. (Daily Bruin file photo)
A Westwood committee is working to discourage food trucks from coming to the Village by making it difficult for them to park in one spot all day.
The Westwood Village Improvement Association's Parking, Access and Transportation Committee wants to change the city law to make it possible to give multiple parking tickets per day, said Executive Director Andrew Thomas.
Currently, food trucks in Westwood can only receive one parking ticket per day, regardless of how many hours they have overstayed in a parking spot, Thomas said.
The association got the idea from a motion filed by Los Angeles City Councilmember Mike Bonin in late December.
In the motion, Bonin said food trucks in his district are not deterred from parking all day because the parking ticket they receive typically fines them about $60 and they do not need to pay rent or property taxes.
"These vendors accept a daily parking citation as a cost of doing business and refuse to relocate their vehicles to legal and appropriate locations," Bonin said in the motion.
Thomas said association members want to do something similar to Bonin's motion because they believe food trucks are competing unfairly with other businesses in Westwood and do not pay assessments that benefit the overall community.
"Food trucks have a right to be there, but they don't have the right to park for more than two hours," Thomas said. Tatiana Lopez, the owner of Tatiana's Catering, a burrito and taco truck that frequently parks across from Ralphs, said she is disappointed in the committee's decision.
"The committee doesn't realize that many employees and students are looking for quick food options, because their lunch breaks are too short to be spent in a sit-down restaurant," Lopez said.
She added many regulars frequent her truck every day and she will continue to park in front of Ralphs until someone tells her to leave.
Thomas said the transportation committee has discussed changing the law with the city attorney's office, and the office will return with recommendations in a couple of months.
Janae Yip is currently a news contributor covering Westwood, transportation and Los Angeles.
Janae Yip is currently a news contributor covering Westwood, transportation and Los Angeles.