Alum supports website helping Chinese students at UCLA pay tuition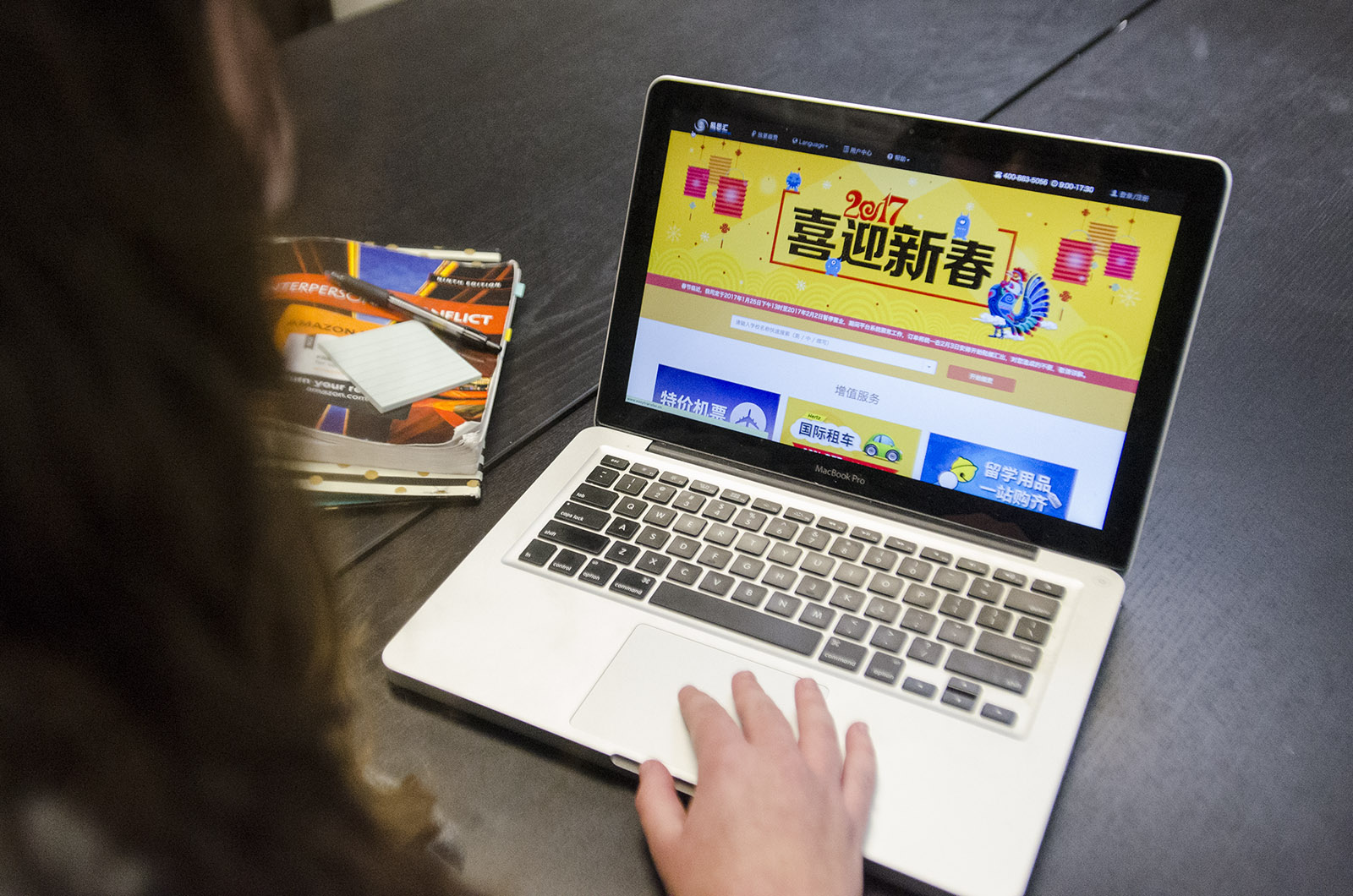 Easy Transfer, the first tuition payment service in China, converts tuition payments from Chinese yuan to U.S. dollars and transfers them directly to the school's accounting department. (Miriam Bribiesca/Photo editor)
Hundreds of Chinese UCLA students make their tuition payments through a website each quarter instead of directly to the school.
Easy Transfer, the first tuition payment service in China, converts tuition payments from Chinese yuan to United States dollars and transfers them directly to the school's accounting department, said Yuxing Liu, the company's vice president of business development and a UCLA alumnus. The tuition transfer service was set up to offer a convenient option for Chinese students studying overseas and their families, he said.
[Related: UCLA officials warn students of fraudulent offers to pay tuition]
Kai Chen, a fourth-year economics student who works on the marketing team, said the company mainly markets itself toward incoming Chinese first-years, who are ill-equipped, logistically, to make tuition payments.
Tuition is due a week after the quarter begins for first-year students. Students can make payment in different ways, such as through electronic checks, credit card payments and wire transfers.
Though electronic checks are convenient for domestic students, they are not optimal for international students because they need time to set up local bank accounts and transfer money, Liu said.
Credit card payments come with transaction fees of more than $1,000, Liu said. Though wire transfers are a popular option for most international students, the process is cumbersome for Chinese families, who often face long lines in banks and are not able to track their payments through Chinese banks, he said.
Easy Transfer relies on WeChat, a social-networking application popular in China, to market itself and to manage its current customer base. The application allows the company to reach out to Chinese students in UCLA-affiliated groups.
[Related: Paying for out-of-state tuition]
The service maintains a customer support chatline and chat groups for students and students' parents. These groups help the company coordinate additional support services such as airport pickups, housing advice and information sessions, Liu said.
Liu said the major obstacles the company faced involved getting university accounting departments to accept their payments, and convincing students and their families to trust the service.
"In 2014, when I first joined Easy Transfer, I spent three weeks driving … to over 20 universities in five states," Liu said. "We needed to talk to many schools' cashiers offices to convince them to accept our business."
Easy Transfer liaises with student accounting departments at more than 500 universities internationally, Liu said. He added the service is also available to UC Davis, UC San Diego and UC Santa Barbara students and the company plans to expand to all UC schools.