Communication studies lecturer claims restrictions on class enrollment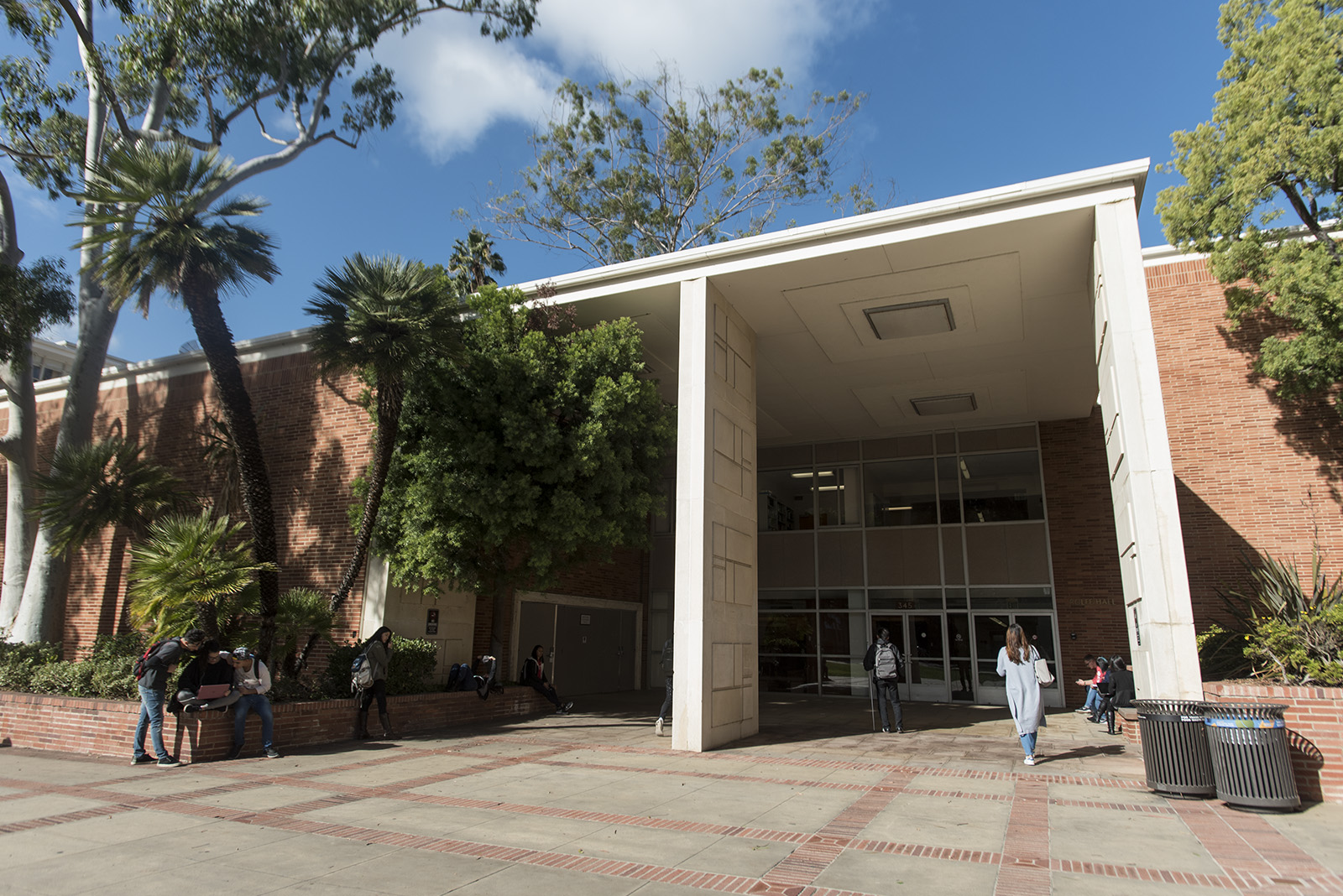 Keith Fink, a lecturer in the communication studies department, said the department is not allowing him to overenroll students in his class, Communication Studies 167: "Sex, Politics and Race: Free Speech on Campus", this quarter. (Miriam Bribiesca/Photo editor)
Dozens of UCLA students are frustrated with their inability to enroll in a communication studies class this quarter, despite receiving a permission-to-enroll number from their instructor.
Keith Fink, a lecturer in the communication studies department, said his PTE numbers were not honored this quarter for Communication Studies 167: "Sex, Politics and Race: Free Speech on Campus." He said he gave 41 paper and electronic PTE numbers total to students who attended his first class Jan. 11. The next day, he received several emails from students who were unenrolled from the course by the UCLA Registrar's Office.
He said the department does not agree with his conservative ideology and wants to restrict him from informing students of their rights. This is the first time he has been unable to enroll students with electronic and paper PTE numbers in a decade of teaching at UCLA.
"I am a voice of a teacher who's not going to go away," Fink said. "When I see an injustice toward students, I am going to fight."
Fink added that Kerri Johnson, the new chair of the communication studies department who assumed the position fall quarter, also restricted his class size for Communication Studies M172: "Free Speech in Workplace," a course he will teach spring 2017. It will have a decreased enrollment cap of 150 and will be taught in a smaller lecture hall, which seats 171 students.
Johnson, an associate professor in communication studies, said departmental chairs are not usually involved in classroom assignments and was unfamiliar with Fink's political orientation before he mentioned it in a recent email.
"It is quite common for classrooms to shift this far in advance of the next quarter to meet various demands," she said. "I was unaware that the change had been made until Mr. Fink brought it to my attention."
According to the UCLA Registrar, students can enroll in a course with the instructor's permission through the issuance of a PTE number, which guarantees a student's enrollment when the class has reached its capacity. However, Fink said the communication studies department restricted him from enrolling more than 200 students this quarter.
Fink said Communication Studies 167 was at capacity when he gave out the PTEs. The class, which meets in Rolfe 1200, can hold 293 occupants.
He said every year before Johnson became chair, he had been given 30 electronic PTEs for the class. Last year, he issued 23 manual PTEs beyond the ordinary 30 allotted.
However, Johnson said no PTE numbers were allocated for the class as consistent with previous years, so none were actually denied. She said paper petitions require approval from the College of Letters and Sciences and are only used in rare occasions after Friday of week three.
"I am well familiar with UCLA's rules," Fink said. "This is a violation of academic freedom, a violation of (UCLA's) own rules and students' rights. Students are not being treated with equity here."
Eric Wells, the committee analyst for the Undergraduate Council in the Academic Senate, said many departments have their own policies that might impact how PTEs are administered. He added there is no practical difference between a paper PTE and an electronic PTE.
"A department might not allow any PTE beyond capacity because they believe the learning environment might suffer due to overenrollment," Wells said. "Other departments will routinely overenroll up to the room capacity."
Other lecturers in the department said they have not had problems with their PTE numbers. Michael Suman, who teaches Communication Studies 10: "Introduction to Communication Studies," said he has not had his PTEs dishonored this quarter. Greg Bryant, who teaches Communication Studies 100: "Communication Theory," said he has never overenrolled his classes in his 12 years of teaching in the department.
Andrew Litt, the teaching assistant for Fink's class this quarter, said the department has historically closed the class after the first day so seats could be filled by students who attended and received a PTE.
"Without ever telling (Fink) about anything, she essentially began interfering with the long-standing practice of how enrollment has been dealt with," Litt said.
Litt said he thinks the department has exacerbated the problem by not providing a waitlist and allowing students who were "class-shopping" to fill at least 15 open seats.
Taryn Jacobson, a fourth-year political science student who was given a PTE number and denied enrollment, said she feels frustrated with the department's bureaucracy and administrative obstacles. She said she wanted to enroll because she is interested in the class material and convenient time.
"I have limited hours in the day to take classes," Jacobson said. "This class is of utmost importance to me, being that I want to go to law school and (Fink) has so much knowledge to offer."
Jacobson said she will be enrolled in only eight units this quarter and will have to delay her graduation if she cannot enroll in the course.
Fink said he has spoken with his union representative and the ombudsman, who assists in resolving conflicts between members of the University community.
"This is an important issue," Fink said. "Most people don't stand up to the administration when they are wronged, either out of ignorance of their rights or fear that their situation will be exacerbated if they challenge the school."